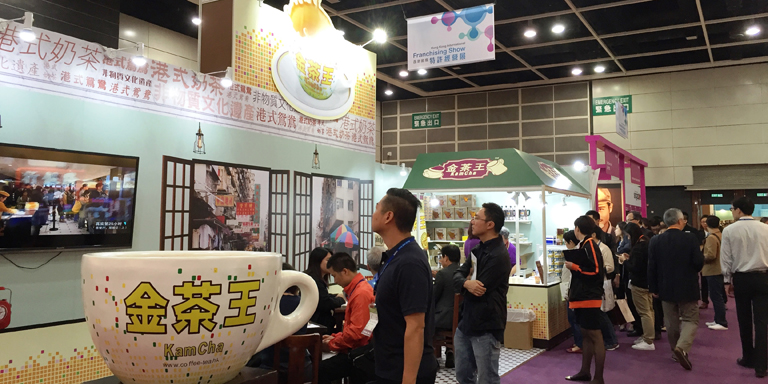 Fast Track to Success
Budding entrepreneurs can tap proven business models through franchising.
Considered among the most effective expansion models for established brands, franchising is also increasingly being seen as a valid entry point for SMEs and start-ups. Helping entrepreneurs capitalise on this growing business trend was the focus of the inaugural Hong Kong International Franchising Show, which ran alongside the HKTDC World SME Expo on 3-5 December.

Asia is poised to take a more prominent international lead in franchising, according to Stephen Liang, HKTDC Director of Product Promotions. "The United States accounted for 63 per cent of the global franchising market, which was valued at US$3.79 trillion in 2014 according to an HKTDC survey," he said. "The Asian market is expected to attain double-digit growth in the next five years."

Mr Liang predicted that by 2019, the number of franchise brands in Asia will exceed that of the US, the European Union, Australia and New Zealand combined.
Regional Gateway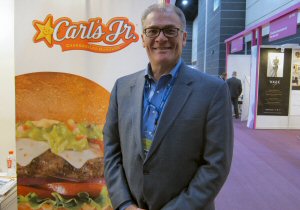 That positive outlook was behind the launch of the Franchising Show, which attracted about 100 Hong Kong and international brands from such sectors as food and beverage, education, business consultancy and personal care.

Among them was Carl's Jr, a US restaurant chain, which has more than 350 outlets worldwide, including in Brazil, India, China, Vietnam and Thailand. Marc Mushkin, Vice President of Carl's Jr operator, CKE Restaurants Holdings Inc, said he was keen to find a developer for the Pearl River Delta region in Hong Kong, which is also a priority market for the company.

"We consider Hong Kong as a market in itself. It is a gateway into other territories such as Southern China and Southeast Asia," said Mr Mushkin. CKE has already signed an exclusive development agreement in Japan and is nearing another deal in South Korea. "We have five characteristics that we look for: aside from meeting capital requirement, they should also have experience with the hospitality and real-estate industry.

"They should understand the process of getting permits, constructing retail restaurants, and they should open on time and on budget." Good local connections and passion for the business are equally important, he added.
Potential Partners
Papa John's Pizza also hopes to expand its profile in the region through Hong Kong. "Our brand is established in China and other Asian markets. We believe that the brand will be well-recognised in Hong Kong too," said Erin Snyder, the company's International Business Development Manager.

The world's third-largest pizza delivery company, Papa John's currently has about 375 units in the Asia-Pacific region, including the Chinese mainland, South Korea, Malaysia, the Philippines and Singapore.
Fit for Franchise
Another exhibitor, US-based Anytime Fitness, already has a presence in Hong Kong Kong after meeting a franchisee at World SME Expo 2014. "Less than four per cent of people in Hong Kong go to the gym, compared to 14.8 per cent in US and Australia. We see great potential in Hong Kong," said company Director John Phillips. This year, the company joined the show to recruit Chinese mainland franchisees.

Anytime Fitness' innovative business model allows members to exercise anytime of the day. The use of proprietary access software, and security and surveillance technology, which includes a closed-circuit remote monitoring system, ensures members feel safe when the club is not staffed while reducing staff, and operation costs significantly. Anytime Fitness currently has more than two million members in North America, Europe, Asia and the Middle East.

Mr Phillips said franchising fees run from about HK$1.25 million to HK$2.8 million, with lower fees if franchisees rent equipment from the company. It also helps franchisees to negotiate leases, working with landlord partners such as Sino Land.
Trial and Error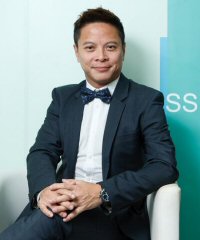 "Franchising is a fast track to success for business starters," said Harry Chow, founder of Hong Kong Franchise Development Association, who spoke at an HKTDC workshop on franchising last month. "It's often a case of trial and error for first-time entrepreneurs. Many waste a lot of time and money to learn the right way to do businesses.

"But franchisees operate on proven models. With big brand names, you'd have stronger bargaining power when you're talking to banks and landlords." He added that franchisees can enjoy greater economies of scale with lower unit costs for stock purchases.

Mr Chow did note that franchisees have little autonomy in terms of how the business is run. "Profit is likely to remain constant over the years – you cannot alter marked prices, or change suppliers without the franchisor's consent. The returns are stable, but franchisees will have little decision-making capability." He also warned of such risks as when the franchisor goes out of business, during which franchisees are left with little indemnification.
"Franchisees operate on proven models. With big brand names, you'd have stronger bargaining power when you're talking to banks and landlords."
Attractive Market
With its entrepreneurial environment, Hong Kong is considered an attractive franchising market. "Thirty one per cent of franchisors interviewed partnered with master or regional franchisees in Hong Kong," said HKTDC Director Mr Liang, citing a HKTDC survey. "Eighty-two per cent of prospective franchisees would consider finding partners in Hong Kong."

"The good thing about Hong Kong is it's such an international city, you don't have to go far for exposure to other brands and other cultures," said Scott Lehr, Senior Vice President, International Franchise Association. "Local companies understand the type of businesses that are around them regionally. They can learn from them, as well as international brands from the US and Europe."
Related Links
HKTDC SME Centre
Hong Kong International Franchising Show
Carl's Jr
Papa John's Pizza
USA
Hong Kong
North America