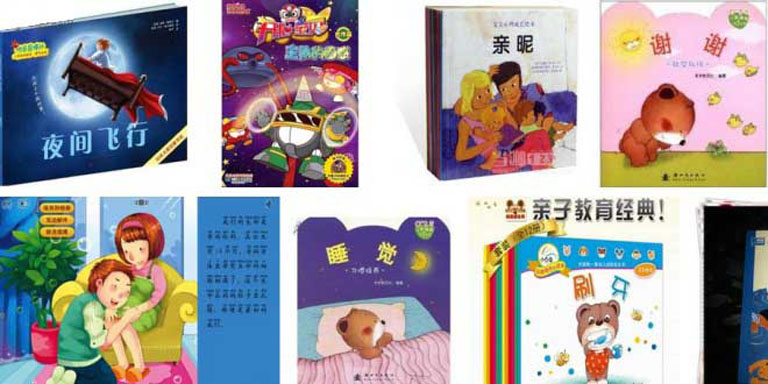 https://hkmb.hktdc.com/en/1X0A4IMW
Picture Perfect
Illustrated volumes are a big draw for young and adult readers alike on the Chinese mainland.
Picture books have become increasingly popular in the Chinese mainland's child education market. Frequently addressing such themes as wisdom, human emotions, love, growing up, spirituality and the arts, these various branded books have their own star authors, with many sourced from overseas. At present, the sector still has to contend with a wide disparity of content quality among such publications, while the bookstore sector also faces several challenges, particularly distribution and pricing.
Re-living Formative Years
The appeal of illustrated books, particularly those produced overseas, lies in their ability to combine text and images into a rewarding learning experience. Often based on promoting strong moral values, such books resonate with young readers as they learn to cope with new experiences in their daily lives.

For parents, the books enable them to re-live their own formative years, often giving them a greater insight into the psychological and emotional development of their children.
The moral dimension of these books has proved a key selling point, with wide-ranging topics covering various milestones in a child's life. This means that adults can select the books that are best suited to the age and interests of their own children.
Marking Milestones
As an extension of this genre, many adults have begun to compile their own picture-book albums, volumes that pictorially record details of their own lives or those of their children. These self-maintained books can be used to mark different personal milestones, including the first day at school, participating in sports events, holidays, graduation and, later, romance and marriage.

In order to formalise the production of these albums, several companies now offer services to produce finished volumes for an annual fee. With new installments produced on a monthly or even weekly basis, completed editions can then be given as gifts to friends and relatives.

For more China market opportunities, please visit: http://research.hktdc.com
Hong Kong
Mainland China