https://hkmb.hktdc.com/en/1X0A4H7E
What Can Lazada Deliver for Hong Kong Suppliers?
Lazada sees itself as the online gateway to Southeast Asia, but what exactly does this entail for businesses in Hong Kong? Aimone Ripa di Meana, Lazada Crossborder's Chief Executive, explains the company's developing business model.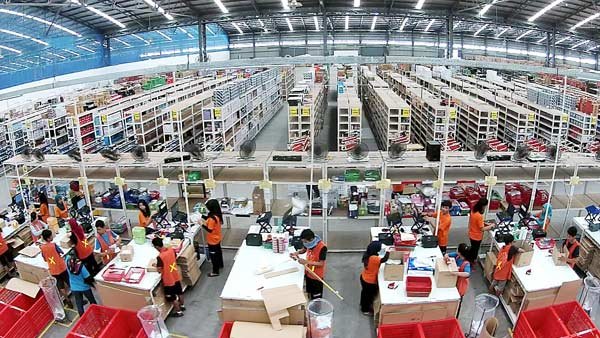 Lazada launched in 2012 with a mission to be "the Amazon.com of Southeast Asia", but switched instead to a marketplace model that allows third-party retailers to sell their products through Lazada's website – transactions that accounted for 65% of its sales by the end of 2014.
The Lazada.com e-commerce website now offers mobile access, free returns and multiple payment methods to approximately 550 million consumers in Indonesia, Malaysia, the Philippines, Thailand, Vietnam and Singapore.
In 2014, Lazada Crossborder was established in Hong Kong, serving as a sourcing hub for operations across the Asia region. Aimone Ripa di Meana, Lazada Crossborder's Chief Executive and co-founder, takes a down-to-earth approach to the challenges that come with the territory.
He said: "There are players, such as Amazon, that have both the retail and the marketplace components. We are probably more of a marketplace company than Amazon is today. We are also much more of a retail company than someone like Flipkart.
"On top of that, we are also a logistics company as we have built our own 'last mile' capability. The Lazada Express, LEX, [delivery fleet] is going to fill a lot of the gaps in capacity, as well as in terms of service levels. We have been able to bring these business models together and create a unique and valuable proposition."
Billing Lazada as a "kind of pan-Southeast Asian player for the consumer's benefit", Ripa di Meana believes starting out as a retail company, buying and selling stock, has helped overcome the problem of fragmented distribution in the market and has built trust with consumers through having control over the product.
He said: "When we understood the supply chain, logistics footprint and fulfilling capabilities, we opened up our platform to domestic marketplace merchants." Today, the company is focussed on opening up the Southeast Asian market to a number of international players, notably Lenovo.
Explaining the current strategy, he said: "First of all they wanted the traffic and Lazada is now a platform with more than five million visitors a day. That's unprecedented in the region. With the scale that Lazada has, and all these eyeballs, whether you are a trader or a brand wanting to sell, that really is the key in retail.
"Secondly, it was the infrastructure that we were tapping into, so traders were able to bring their stock into six markets. They were able to very quickly tap into a network that had cash on delivery, that had all the localised payment methods, bank transfers, 7-Eleven transactions – everything truly localised. All these things would have taken months to set up individually.
"For them, very importantly, it was also about the calibre of the team, people with an international industry background. We have a regional role in oversight and strong local expertise mixed with international expertise on the ground. So they were really able to centralise their discussion across the markets and let that flow through.
"By their own admission, if they had tried to do that with the traditional method of going country by country with a distributor, it would have taken them years – not weeks like it did."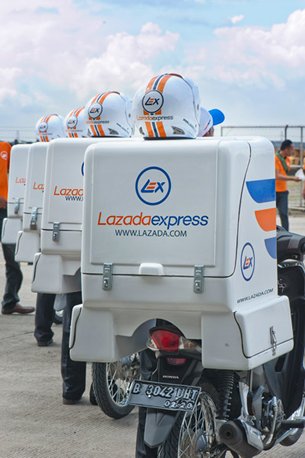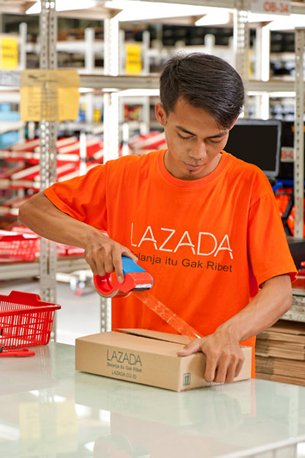 According to Ripa di Meana, customising on the ground is a big element of Lazada's business, and delivering a superior service in terms of cost, speed and customer experience requires localised infrastructure and offerings. In addition, he said, customer service teams in each market have to speak the local language of the customer.
He said: "Our website is tailored in every way, from language to the actual merchandising, to specific needs. During the peak periods in June and July, we will be doing Ramadan campaigns in Malaysia and Indonesia and a little bit in Singapore. During Chinese New Year, in the pre-Chinese New Year period we will be running much more intense campaigns in Vietnam, and in Thailand during the Songkran period."
Lazada also offers a widening range of products – from consumer electronics to household goods, fashion and outdoor sporting goods. When asked how much of this was this due to consumer demand or to research and promotional offers, Ripa di Meana said: "We are what we like to call a 'curated marketplace' where we let the market dynamics drive the sellers onto the list and customers are given as much choice as possible. The products they want to buy, but also the services that they want. Do they want cheap shipping that takes a bit longer or do they want more expensive shipping that comes next day?
"We also have category managers who are able to share learnings across the region in any given category, but who also really understand the dynamics of supply and demand. They are able to drive merchants and also our buying capabilities or retail capabilities in order to tailor offerings on top of our merchandising."
The company has also developed partnerships with brands in either one particular country or across the region as a whole. An example of this is the Chinese mainland mobile phone manufacturer, Xiaomi. Here the company was looking to boost sales in Southeast Asia through a one-stop-shop, so approached Lazada with a view to accessing the region.
The importance of Hong Kong as a cross-border sourcing hub and a nodal point for all of Lazada's products and merchants cannot be underestimated, according to Ripa di Meana. He says: "Hong Kong really is an international hub and we were able to quickly build a team of people of many different nationalities. This really helped fulfil our mission to bring the world to Southeast Asia – not just to China.
"The second reason is that there are a number of very sophisticated suppliers here in Hong Kong. We tend to work less with brands here and more with distributors or traders. Hong Kong, as you know, is one of the world's leading transhipment hubs in terms of imports and exports.
"Third, Hong Kong is really the hardware, it's where all our logistics flow into Southeast Asia. We have connected China, we have connected Korea, Taiwan, and connected other parts of the world into Hong Kong. Here we leverage our sorting hub facilities and then ship all the products to different parts of the world."
There are plenty of opportunities for Hong Kong businesses to become involved with Lazada, mostly beginning with its website and www.lazada.com/sell, where merchants can register, quickly list their products, and leverage on Lazada's capabilities.
"We provide them with remittance solutions to be able to collect their money out of our markets. We also provide – depending on the categories and the products they give us – marketing support, ensuring we can drive sales in the market."
Overall, though, it is Hong Kong suppliers who tend to approach Lazada rather than the other way round. Ripa di Meana said that 98% of the people or businesses who join the platform are self-signers, rather than companies that have to be convinced that Lazada's business model is the right one for them.
Explaining how it tends to work, Ripa di Meana said: "One e-commerce veteran told me of two approaches to marketplace e-commerce. In one approach, the male goes out and acquires the target – the female. The other approach is to be the object of desire, so that they come and see you and you seduce them in. We believe the second model is the only one that gives sustainability."
Ripa di Meana believes that this approach has paid dividends over the past eight months. Since the platform launch earlier this year in Hong Kong, more than 6,000 shops have opened up on Lazada.
As ever, the elephant in the room is China, and though Ripa di Meana repeatedly underlined that Lazada was focussed on the Southeast Asian market, as the world's manufacturing and sourcing hub, the mainland still has a big role to play. In fact, Lazada serves to connect China's factories, traders and brands that come with the Southeast Asian consumer.
Highlighting how this works, he said: "For mainland companies, Southeast Asia was this incredibly finely linked, diverse, complex market that they were striving to see as a real opportunity. I mean they saw the numbers, such as GDP growth, but clearly the complexity was overwhelming. So, our focus for China was to offer a solution to these players that enabled them to sell into Southeast Asia, almost as if they were selling to the city next-door."
Currently, one of the big issues for e-commerce players is the burgeoning online-to-offline (O2O) retail market, such as Alibaba's US$4.6 billion partnership with the Suning Commerce Group, the mainland's leading electronics retailer. Asked whether this was a future direction for Lazada, Ripa Di Meana said: "One of our investors is Tesco, so clearly there are opportunities to develop O2O. As of today, this is not something we have developed and we have no immediate plans to do so. We are focussed more on the traditional e-commerce side of the business – delivery."
He said the reason for this was that the company's forte was not in working in super-organised areas, such as China or the West, but rather in accessing Southeast Asia's second-, third- or fourth-tier cities. Here the lack of an offline retail presence and infrastructure means there is a great unfulfilled demand from a growing middle-class, who want more varied and better quality products.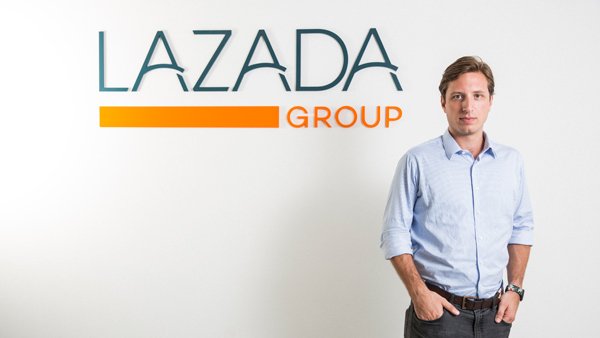 He said: "It's really a niche-end drive to e-commerce in these regions, because this is where the demand is and these consumers tend to be more isolated. We are focussing on being able to connect various logistics centres and on our fast-to-market ability. We are working with a number of distributors and performance centres that are closer to the end-consumers in order to fulfil faster, rather than focussing on the O2O business model."
Tony Murray, Research Editor, HKTDC

For part two of this two-part interview, see "The Rewards and Challenges of the Southeast Asia E-Commerce Market", 29 December 2015.
Hong Kong
Hong Kong
Southeast Asia