https://hkmb.hktdc.com/en/1X0A4FHA
Marketing Services Demand in China (3): All-inclusive Service Packages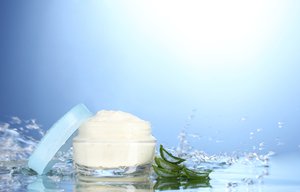 Many Chinese companies now have a business track record stretching back several decades or more. They all command prominent positions in their markets, having developed numerous products and honed a variety of different skills when it comes to manufacturing in their particular sector. Many are now actively improving the quality and brand value of their products, while also looking to preserve their brand culture. A considerable number of them are also seeking outside help with regard to branding and marketing, while seeking to innovate promotion and customer services in order to boost their corporate brand and overall competitiveness. These are all potential clients for a number of relevant service providers.
Matching Brand Services with Sales Arrangements
According to Sean Xu, Chief Executive of Jiangsu Longrich Bioscience Co. Ltd., his company has worked with a number of different domestic and international corporate branding companies to secure services like brand design, image creation, design services for advertisement, as well as communication strategies over the past decade. Addressing a Hong Kong brand and creative design delegation [1], he said Longrich had spent more than Rmb2 billion on brand promotion over that period. He also indicated that his company would step up its marketing promotions as a way of boosting its brand image in future and, as a result, would require more effective brand services support, particularly with regard to:
| | | | |
| --- | --- | --- | --- |
| • | Brand upgrade | : | The visual integration and upgrade of the image of the parent brand |
| • | Full brand services | : | Marketing/product/public relations strategies, visual design, execution of strategies, etc. |
| • | Product upgrade services | : | Product management/concept/packaging, formulation of product strategies, etc. |
| • | Marketing plan consultancy services | : | Planning and execution of public relations activities and events. |
| • | Communication/promotion strategy services | : | Implementation of media marketing and offline promotional strategies |
| • | Design services | : | Provision of design services on a project basis. |
Established in 1986 as the Changshu Snake Industry Co, Longrich has grown into a cross-industry conglomerate. Today, it is one of China's largest companies with a focus on the research, development, production and marketing of cosmetics and healthcare products. Xu said Longrich's business philosophy is to now "provide families across the world with a healthy and beautiful lifestyle". Overall, it seeks to find innovative brand services that match its sales arrangements, while also upgrading the Longrich brand.
The company's marketing channels on the mainland include: (1) e-commerce; (2) traditional stores and supermarkets; (3) direct marketing; and (4) own-brand chain stores. Longrich has now registered its trademark in more than 130 countries and has offices in Singapore, Brunei, Hong Kong and several other locations. Its products are sold to more than 50 countries and regions, including Europe, the US, Southeast Asia, the Middle East and Africa. The company mainly deals in cosmetics, personal and family care products and products that promote a healthy lifestyle.
Optimising the Traditional Brand Image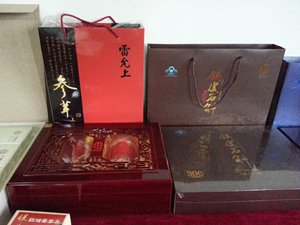 Shanghai's Lei Yun Shang Pharmaceutical Co Ltd is a company with nearly three centuries of experience in the traditional Chinese medicine sector. It is a respected household name in China and boasts a manufacturing base that operates in line with the mainland's good manufacturing practice (GMP) standards. Its most popular products include the Liu Shen Wan (six spirits) pills and capsules. It also produces and sells Chinese medicinal products for the treatment of cardio-cerebral vascular diseases, paediatric illnesses, tumours and gynaecological conditions. Its professional marketing network covers hospitals, OTC outlets and tumour medicine dispensaries across the country, with its products being sold throughout Southeast Asia. Its manufacturing practices for the Liu Shen Wan range are rated as part of China's intangible cultural heritage.
Speaking to the Hong Kong brand and creative design delegation, the company outlined its plans to continue to strengthen its long history of product development, while also shifting its emphasis from "curing diseases" to "preventing diseases". It also aims to expand its industry chain from drugs for treating disease towards health nourishing products as part of its bid to diversify. At the same time, it will optimise its corporate branding, including gradually replacing and updating its traditional packaging in order to modernise the Lei Yun Shang brand and connect with a younger generation of consumers.
Lei Yun Shang is also looking to develop its fast-growing e-commerce business, including setting up flagship stores on yihaodian.com and JD.com, while strengthening its online activities in order to increase its interaction with online shoppers. It has not, however, overlooked the need to continue advertising and promotional activity via traditional media. According to a company spokesman, the business mainly offers its mid-range products online, while selling its high-end products through its own specialty shops and experience stores. It also advertises on TV to boost sales and awareness. In light of this, the company needs suitable branding strategy services in order to gradually modernise its corporate image, while preserving its reputation as a Chinese household name. In this way, it hopes to meet the needs of modern consumers, while further opening up its overseas markets.
---
[1] HKTDC organised a Hong Kong brand and creative design delegation in August 2015 to Suzhou and other cities in the Yangtze River Delta in order to promote Hong Kong's professional services with regard to branding strategy, market promotion and design.
Design Services
Advertising Services
Hong Kong
Mainland China
Hong Kong
Mainland China