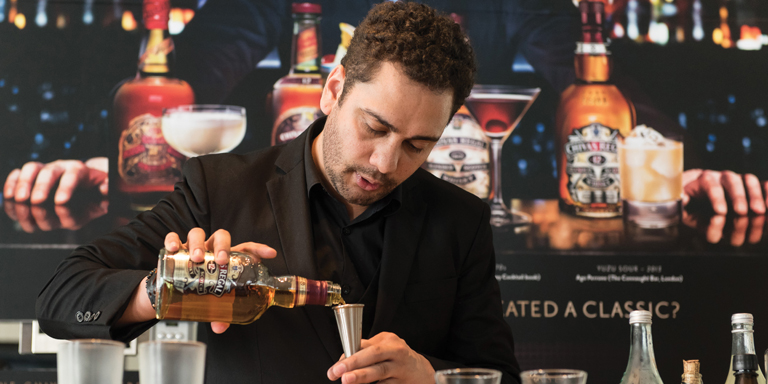 https://hkmb.hktdc.com/en/1X0A4BQD
Cocktail Culture
The development of a sophisticated wine culture in Hong Kong has now evolved into a vibrant cocktail scene.
Identified by global spirits magazine and website, The Spirits Business, as one of the upcoming foremost bar metropolises, Hong Kong has enjoyed "phenomenal" growth in the spirits sector in recent years, spawning several bar hot-spots "now shaking up world-class cocktails."

These new establishments have also attracted some of the globe's most talented "mixologists" to Hong Kong, and spawned the flamboyant style of performance bartending, synonymous with top-shelf nightlife cities.

It has led Chivas Regal, the world's first luxury whisky brand, to stage a Hong Kong leg of its annual Global Chivas Master cocktail competition. This year's event, to be held at Foxglove bar in Central on 30 November, sees seven of the city's top mixologists competing to prepare three different cocktails. The grand final will be held in Shanghai in July 2016, the first time to be staged away from New York City.
Skills Showcase
The Landmark Mandarin Oriental, Hong Kong has also got into the spirit by hosting a Masters of Mixology series, whereby celebrity mixologists showcase their skills at the hotel's MO Bar. For the upcoming event – part of the hotel's 10 Years 10 Days celebration – noted mixologist and Tiki cocktail expert Brian Miller, known as the Pirate Bartender, returns to take over the MO Bar from 7 to 10 December. Previous invitees include Employees Only, the prohibition-era vibe team from New York, last September, and Ryan Fitzgerald, Del Maguey brand ambassador, who showcased his famous expertise in Mezcal-infused drinks in March.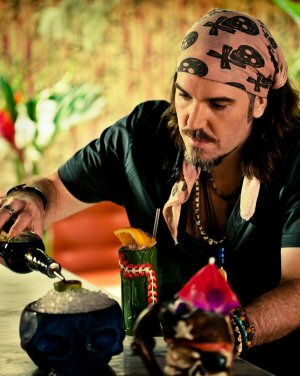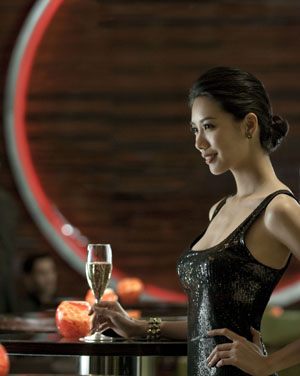 "Local bartenders are learning innovative skills," said Murray Lang, Assistant Sales and Trade Marketing Manager at Pernod Ricard Hong Kong & Macau, organiser of the Chivas competition. "But international mixologists are coming to Hong Kong as well, driven by the advent of new bars, the changing tastes of consumers, and variety of liquor available."

For Pernod Ricard, he said, the city has become a showcase market. "To have our brands present and visible in Hong Kong is important not just locally, but globally as well."

A milestone in Hong Kong's nightlife diversification occurred in 2012, when Quinary opened as the city's first molecular-themed cocktail bar. Its founder, Hong Kong-born Charlene Dawes, opened Angel's Share, a whisky bar and restaurant, in 2010, followed by Origin in 2013, the first bar in Hong Kong offering homemade gin infusion cocktails.
Wow-factor Cocktails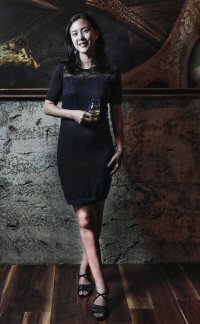 Ms Dawes, Managing Director of Tastings Group Ltd, opened her first venue, Tastings Wine Bar, in 2008. Her growing portfolio now extends to The Envoy, opened in 2014, where business partner and star mixologist Antonio Lai serves up wow-factor cocktails using tea as an ingredient.

"In the coming month," she said, "we will open Vea Restaurant & Lounge with a tasting menu styled on wine and cocktail pairing, and a lounge with playful snacks in a fun environment. As you can see, we've progressed the business towards different types of spirits. In recent years, we've been more focused on the food and drinks experience as a whole."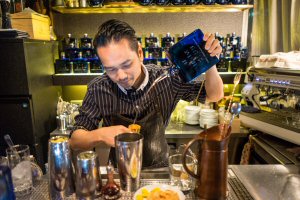 Tasting Group's evolution has charted a growing movement in Hong Kong as more spirits come on the market. "Bars have been able to offer a larger variety of products, as well as giving bartenders more to work with. For example, gins have exploded in Hong Kong with more options and varieties."

Hong Kong is fast-developing as one of the great cocktail destinations, said Ms Dawes. "With Quinary being one of the Best 50 Bars of the World for three consecutive years, I believe we've placed Hong Kong into the international bar scene and brought a lot more attention to our city."
Spanish Gin Palace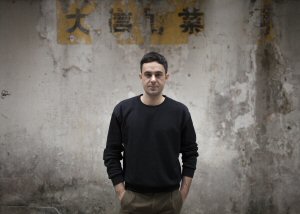 One of the newer arrivals on Hong Kong's cocktail scene is Juan Martínez Gregorio. The Spanish entrepreneur and his business partner, architect Hugh Zimmern, opened Ping Pong 129 Gintonería in the up-and-coming entertainment district of Sai Ying Pun in March 2014.

He moved from Berlin eight years prior and while running private events and working as a marketing manager, identified an opportunity to introduce Asia's first Spanish gin and tonic bar to Hong Kong.

A former table tennis hall in Western District – the bar's name reflecting the building's prior use – provided just the creative vibe he was seeking.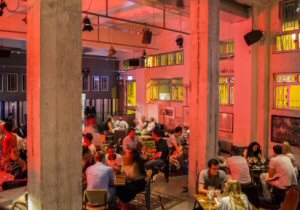 The partners spent a year transforming the space into an inviting venue, which strikes a balance between local identity and Spanish culture. As a result, Ping Pong 129 is becoming an iconic bar, art and event space, consistently named in listings of Hong Kong's coolest bars, published in prestigious design magazines, and used as a movie set.

While Ping Pong 129 was the first lounge bar of its kind in the area, Mr Martínez Gregorio says it appears that "new places are opening every day." He has seen Hong Kong's cocktail culture grow exponentially, and with an increasingly international approach.

The success of his bar, to date, has sparked plans for expansion: Mr Martínez Gregorio hinted he may open another venue next year, and launch sales and distribution for Rives Group, Spain's biggest gin producer.
Related Links
Mandarin Oriental
Pernod Ricard Hong Kong & Macau
Ping Pong 129
Tastings Group Ltd