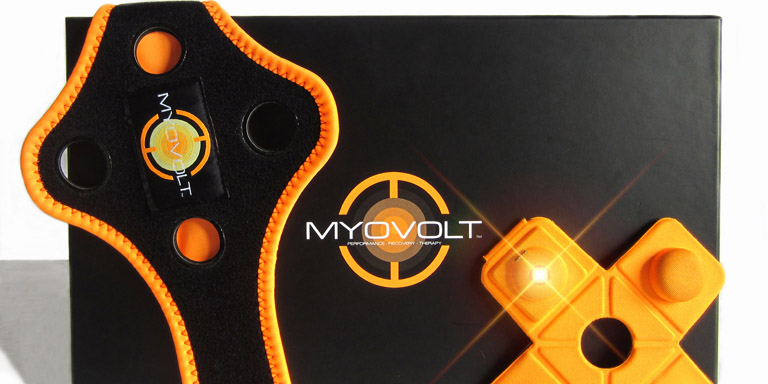 https://hkmb.hktdc.com/en/1X0A49FU
Proprietary Products in Safe Hands
Hong Kong is "the place to be" for entrepreneurs looking to commercialise innovations, says wearable tech expert Steve Leftly.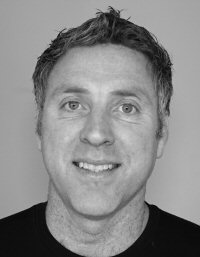 In the rapidly innovating field of wearable technology, serial entrepreneur Steve Leftly creates products that are world firsts and have been picked up by some of the biggest names in sport. With IP protection so pivotal to his success, the New Zealand-born electronics expert explains why he bases his companies in Hong Kong.

"I have been working in wearable technology development for around 15 years," said Mr Leftly. "Strong upfront IP protection has always been a key driver in each of the businesses I've been involved with."

Good technology requires solid protection to develop the market and keep investors interested, he continued.

"Hong Kong is ideal for all types of start-ups as there are technical, legal and financial resources all within a compact, accessible city. IP resources are affordable, and government is supportive of start-ups with great ideas, through incentives, mentoring and networking opportunities.

"Located at the intersection of global electronics production in China, Hong Kong gives us easy access to our customer base offshore, and a wealth of commercial infrastructure and expertise that we can tap into. It's the place to be."
Wondrous Wearables
Mr Leftly's latest start-up, Myovolt, launched in late 2014. "Our team of wearables engineers saw an opportunity to develop new wearable technology in the sports performance market," he said. "Things have developed fast since then, including winning a product award at the Wearable Technologies World Cup in Munich, Germany, in February 2015; and we are hoping to close investment this year to expand." The company is seeking US$1 million seed investment from Hong Kong and US investors.
"Hong Kong gives us easy access to our customer base offshore, and a wealth of commercial infrastructure and expertise that we can tap into. It's the place to be."
Myovolt develops proprietary wearable vibration technology for use in muscle performance, recovery and therapy. "Basically, the technology uses localised vibration therapy to excite muscles and increase circulation," Mr Leftly explained. "This can give the wearer a wide range of physiological benefits, from increased muscle power to speeding up recovery from fatigue or injury. We have developed the technology in conjunction with the sports science department of Massey University in New Zealand and are undergoing extensive validation in the elite sports arena with two Olympic national teams."

Mr Leftly said the product is the world's first use of wearable devices using this technology for physiological performance enhancement "so we are pioneering this new area." The global launch of the product is slated for the first quarter of 2016.

"We expect a strong short-term market opportunity in the sports recovery product area, and in the longer term, opportunity in the discomfort and pain-relief market," Mr Leftly said. "Embedding this technology in clothes is not far down the track either."
Smart Solutions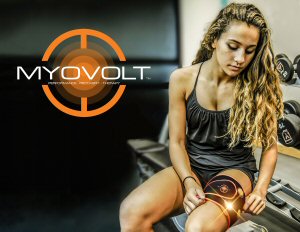 Internationally renowned in the growing field of "smart textiles," Mr Leftly has worked with global brands such as Levi's, Nike and Adidas to develop and commercialise their wearable tech products, including the world-first garment-integrated, washable electronics for Apple. He also holds an adjunct professor chair at China's leading textile technology university, Shanghai's Donghua University.
Mr Leftly came to Hong Kong in 2004 to set up his second company Fibretronic, following Softswitch, his debut venture. The company soon became a leader in smartwear innovation, patenting products, including the muscle-warming "hot pants" worn by the multiple gold medal-winning British cycling team in the 2012 London Olympic Games, as well as Bluetooth-enabled apparel, and a flexible lighting system that can be embedded in outwear and bags. Fibretronic was sold to US investors in 2014.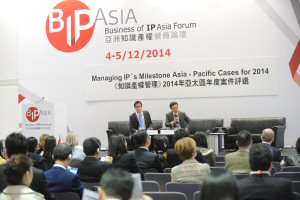 As for his latest innovation, the Myovolt technology was designed with more than elite athletes in mind. "We are also investigating whether it may be applied in wider medical situations: for acute pain relief, or for arthritis, for example; not as a medicine, but as a complementary product.

"We feel confident developing and building this business in Hong Kong, where our IP assets can be expanded and remain secure."

Steve Leftly will offer his insights on protecting innovation through patenting at the upcoming Business of IP Asia Forum, 3-4 December at the Hong Kong Convention and Exhibition Centre.
Related Links
Business of IP Asia Forum
MYOVOLT
New Zealand
Hong Kong
Australasia