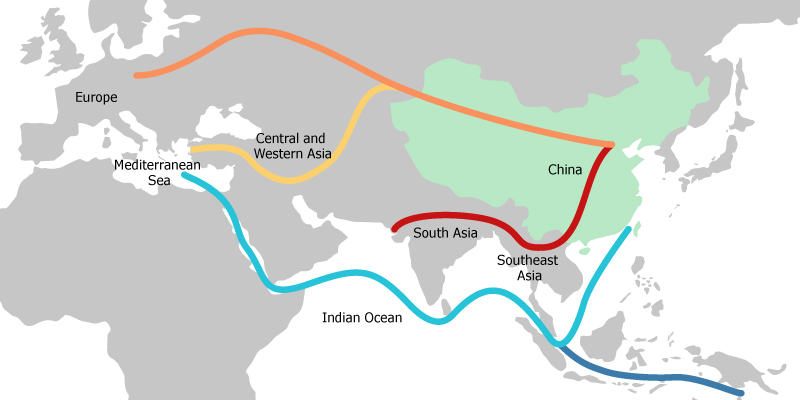 The Business of Synergy
China-India analyst Ishu Jain looks at the implications of China's Belt and Road Initiative for India.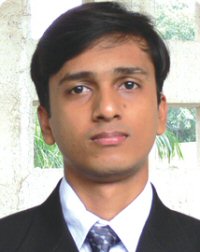 Ishu Jain heads the China and Southeast Asia section of the governmental body Invest India. In 2008, Mr Jain moved to Shanghai, China to focus on helping Chinese mainland enterprises investing overseas. Fluent in Putonghua, Mr Jain has hosted various Chinese investor delegations under the country's "Make in India" flagship programme, and represented India at the China International Fair for Investment and Trade. Mr Jain offers some insights on how the two economic giants can harness each others' strengths as well as India's take on China's Belt and Road Initiative.

How does India perceive its potential role in China's Belt and Road Initiative?
India lies at the important junction of the Silk Road and Maritime Silk Route. It is on route to the vast consumer markets of South Asia, West Asia, Middle East and East Africa. Both the Road and the Belt include regional loops and branches that extend the reach of emerging transportation networks.

Of interest to India is the branch constituted by the Bangladesh-China-India-Myanmar (BCIM) corridor, which proposes to connect Yunnan in southern China with Myanmar, Bangladesh and eastern India. The establishment of the BCIM economic corridor with high-speed rail link between the four countries will benefit India and China, especially if China moves its labour-intensive industries to India. That will provide investment and industrial development opportunities for India and provide new export markets for Chinese goods and capital. That is very important for China and India, to develop trade with neighbouring countries.

Both the maritime and continental Silk Roads will traverse India's periphery. It would help India to develop its northeast and further its Act East Policy of prioritising relations with East Asia. And it could prove to be a perfect platform to enhance India's regional and bilateral cooperation.

In which industry areas/sectors can India benefit from being part of Belt and Road?
The infrastructure to implement the Belt and Road Initiative will require vast amounts of construction material and capital equipment, sectors where China has large unused capacity. China hopes to establish an economic area with participating countries through the construction of ports, and maritime infrastructures for export of capital, relocating its manufacturing industry, to intensify international cooperation in production capacity, to realise its economic restructure and to stimulate domestic economic growth.
Click Here: Latest Development on China's Belt and Road Initiative.
How does India hope to replicate China's manufacturing success through Prime Minister Modi's "Make in India" initiative?
World Bank data shows that India's economy looks much like China's did in 2001, most notably GDP and export figures, so all signs point in the right direction for India to emulate China's success and, according to the World Bank, surpass it in GDP growth rate by 2016.

Demographics is the key in the coming years. China's labour force decreased for the third year in a row in 2015, whereas India's working age population is set to rise by 125 million in the next decade. This vast human resource pool in India will keep wages competitive and provide scale of operations to manufacturers. The employees, in turn, will add to the expanding affluent middle-class in India, providing a huge internal market.

This fact has not gone unnoticed by Chinese manufacturers who are "going global," building their brand and operations overseas. Hundreds of Chinese companies have recently expressed interest in the Indian government's "Make in India" programme. As China's internal economy adjusts to the "new normal," and cheap labour becomes harder to find, Chinese companies are looking to India for expansion. Chinese companies can look for business opportunities by combining traditional industries such as automotive and steel manufacturing with new hi-tech industries like computing and optic-electronics. Indian consumers have taken a liking to high-quality, value-for-money Chinese products. For example, Chinese smartphone companies like Lenovo Group announced that they have begun making smartphones in the Indian city of Chennai, while iPhone manufacturer Foxconn plans to open plants in all of the major Indian states. Xiaomi, Gionee, Vivo, OnePlus are all looking at manufacturing in India to cater to local demand.

How do China and India's economies complement each other?
China and India will emerge as manufacturing beacons of the 21st century, with China focused on high-tech, high value-added manufacturing, while the Indian government will primarily focus on high-volume, labour-intensive manufacturing.

We should try to combine the 'Make in India' and 'Made in China' strategies. What gets less attention but matters more is that Indian imports from China are mostly capital goods that are industrialising India. Retail merchandise is a small part of our bilateral trade. Rather than stifling Indian manufacturing, importing from China is actually complementary to growing Indian exports. Consider this, Indian drug-makers buy most of its active pharmaceutical ingredients from China. The raw material purchased from China is used by Indian manufacturers to produce a higher value export, earning India US$15 billion in export income.

After evaluating the needs of India's top exporters, Chinese imports – while putting intense pressure on uncompetitive Indian companies that burden the rest of the economy – work well with the leading Indian firms that are driving "Make in India."

How can Hong Kong bridge ties between these two economic giants?
India is among Hong Kong and China's major trading partners. This relationship is long-established, dating back to the times of the British East India Company. Trade and investment volumes are steadily growing, with Hong Kong as the facilitator. A point to note here is that not only is trade progressively increasing, it is also progressively diversifying. Several major Indian corporations have established offices in Hong Kong, cementing its role as the gateway to China. Many Indian entrepreneurs in Hong Kong have established joint ventures with mainland Chinese partners.

China has become the world's third-largest investor economy, with about 60 per cent directed to, or channeled through, Hong Kong. Hong Kong already plays an important role facilitating investment in India, particularly on the part of non-resident Indians. The economic powerhouses of the next century – China and India – have great scope for increasing investment and other business relations. Hong Kong is best placed to play a full part in this process.

Banks in Hong Kong have created special trade development desks to take care of India-related trade in particular. Hong Kong – by virtue of its developed financial markets, the presence of the world's top banks, and its competitive environment, as well as being in a closer time zone to India is uniquely positioned to handle this business.

Hong Kong is a unique place in many ways to manage global business, and the ideal gateway to reach the growing mainland market. Hong Kong advocates and practices free trade: a free and liberal investment regime, freedom of capital movement, well-established rule of law, transparent regulations, and low and predictable taxation. Its vibrant culture is a magnet for international business.

India is presently witnessing a revolution of entrepreneurship, creativity and innovation. This has made our manufacturing sector modern and globally competitive and our services sector a powerful instrument of modernisation. These trends are also turning India into a global hub for innovation, design and development, and manufacturing. Hong Kong is a well-established global hub for advanced finance, trade and logistics support. By harnessing our competitive advantage to mutual benefit, the Hong Kong-India relationship offers immense opportunities for collaboration.

Related Link
Invest India
India
Hong Kong
Other Asian Countries