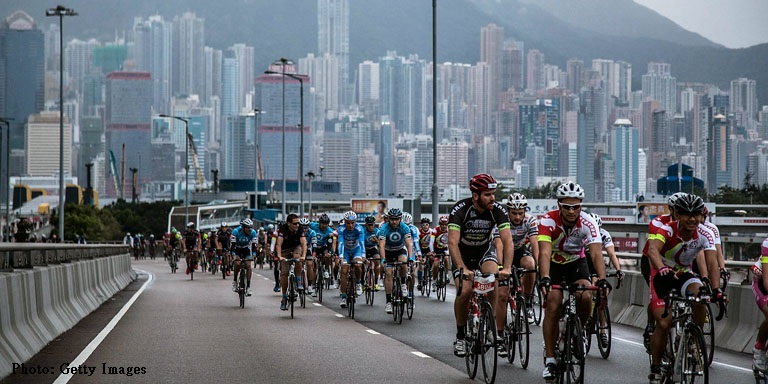 https://hkmb.hktdc.com/en/1X0A459C
Touring the Cycling Circuit
The inaugural Hong Kong Cyclothon drew thousands of cycling enthusiasts to an event aimed at broadening the city's tourism appeal.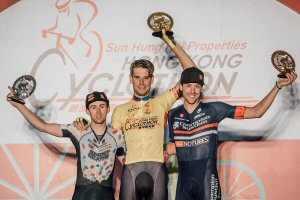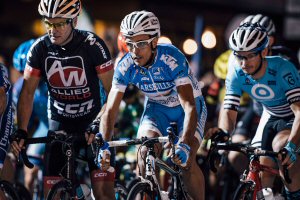 Not even wind or rain could keep more than 3,000 cyclists away from Hong Kong's first-ever Cyclothon. The two-day event, held in early October, drew some 47,000 spectators to watch professional cyclists and casual enthusiasts hit the road.

The event puts Hong Kong on the map of the international cycling circuit, drawing competitive cyclists from 17 countries and regions, including big names such as Australian Glenn O'Shea and France's Rémi Di Gregorio. Three-time Olympic medalist and double Track World Champion Rob Hayles served as event commentator.

"My experience of the Cyclothon was hugely positive," said Chris Lohan, who formed a cycling team with two other keen bikers from design agency Lead8, which he co-founded.

"The route was challenging enough and interesting, and it was a great opportunity to ride on roads that wouldn't normally be viable," said Mr Lohan.

The trio participated in the 35-kilometre Challenge Ride, which took riders from Tsim Sha Tsui on the north side of Hong Kong's harbour, and across the Stonecutters and Tsing Ma bridges to Ma Wan before returning via Tsing Yi and the West Kowloon Highway. Seven other events, including the more family-oriented 10 kilometre community ride and rides for children and young people, gave other cyclists a chance to pedal through Hong Kong's normally traffic-filled streets.

Those who feel more at home on two wheels than four also saw the event as a step in the right direction. Despite Hong Kong being a city firmly placed on Asia's triathlon circuit, and recently gaining international exposure for its natural settings, including 235 islands and scenic public trails, road cycling had been relegated to the sidelines when it comes to leisure activities.

Until now.

A Broader Approach to Tourism


The Hong Kong Tourism Board (HKTB) has been placing greater emphasis on promoting Hong Kong as more than a shopping Mecca, said Mason Hung, General Manager of the HKTB's Events and Product Development unit.

"I think it is a general trend," said Mr Hung. "Tourists now look for more in-depth experiences. Instead of just going to key attractions, they want to see more than the usual tourism spots."

While Hong Kong is among the world's busiest cities, about three-quarters of Hong Kong's 1,108 square kilometres of land is countryside. Its 24 country parks are earmarked for nature conservation, recreation and outdoor education.

There are also 22 special areas carved out for nature conservation. The country parks and special areas cover a total area of 44,300 hectares.

In 2009, the HKTB launched the "Great Outdoors Hong Kong!" to help broaden Hong Kong's appeal to tourists.

The HKTB will remain focused on traditional short-haul markets, such as the Chinese mainland, Taiwan, Japan, South Korea and counties in Southeast Asia, along with long-haul markets such as Canada, the United States, the United Kingdom and other European markets, said Mr Hung, adding that new market targets include the Middle East, Russia and India.

He said that for now, entrenching the Cyclothon as a successful annual event is a priority, and a chance to draw international media coverage of Hong Kong's other attractions. "The Cyclothon will form one of the important elements in our event calendar," he said.
New Tourism Horizons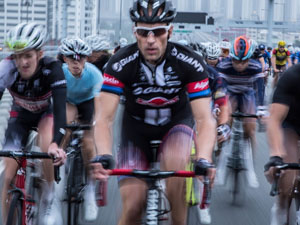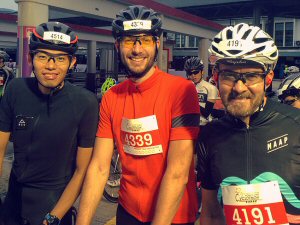 Cycling is a new tourism segment for Hong Kong, according to Mason Hung who manages events and product development for the Hong Kong Tourism Board (HKTB). Mr Hung said the annual Cyclothon may eventually be expanded to include Macau and other locations in southern China.

"In a way, shopping and eating are generic tourism products," said Mr Hung, adding that research about cyclists indicates that many "are middle-income, educated people. We see the potential."
Access for All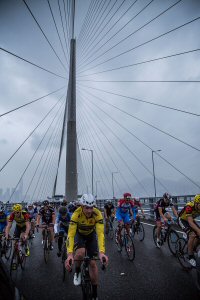 For the time being, cyclists, such as Mr Lohan and fellow rider and UK native Alex Brazier, will have to content themselves with early morning rides.

"I'm lucky to live in Sai Kung Country Park area, where I do a lot of cycling," said Mr Lohan, who has lived in Hong Kong since 1992. "I generally like to ride three times a week, waking early at 4.20 am, enough time to ride and drive to work – where I'm usually at my desk at around 8am. Nothing beats the morning ride and the cool stillness of the forests when the sun is rising."

As to the actual Cyclothon experience, the 50-year-old Briton said he was impressed by the first-time event despite some teething problems.

"I would certainly hope that events such as this will help make cycling more accessible to everyone in Hong Kong," said Mr Lohan. "What would be fabulous to see, are more people commuting to work by bicycle as they do in other cities. Cycle lanes and dedicated cycle roads with amenities catering for cyclists could be an enormous boon to the image of Hong Kong."
Related Link
Hong Kong Cyclothon