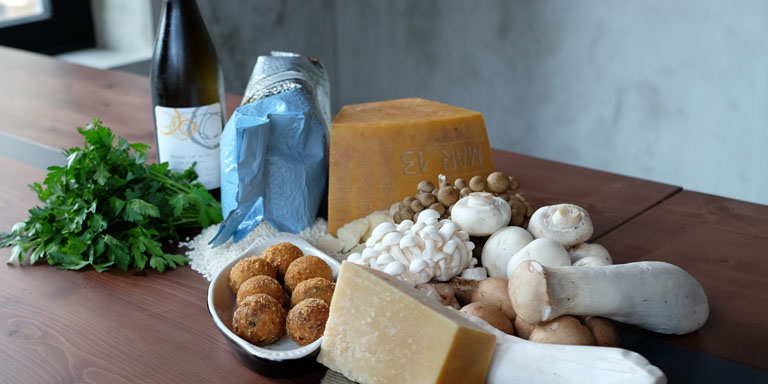 https://hkmb.hktdc.com/en/1X0A43FC
Nature Knows Best
Organic food and natural wines are adding a new dimension to Hong Kong's dining landscape.
It began as a few low-intervention offerings creeping into conventional wine lists, paired with wholesome food selections. But the organic food and natural wine trend has gained momentum since pioneering establishment La Cabane Wine Bistro launched as a purely natural venue. A strong response has drawn established operators and upcoming entrepreneurs alike to invest in this nascent market, with promising results.

Karim Hadjadj and Cristobal Huneeus, co-founders of La Cabane Group Ltd, believe the time is ripe for such players. In a highly concentrated F&B market such as Hong Kong's, they say, La Cabane has been successful in differentiating itself. "Natural wines are renowned for their drinkability and digestibility," said Mr Hadjadj. "The bistro has been open for three years, but was a natural extension to our cellar, which opened in 2010, and was already a successful operation."

Noted Australian chef and restaurateur Andrew Cibej also saw the opportunity. As a visitor, he'd found Hong Kong to be "an amazing, dynamic city." The only thing missing, Mr Cibej believed, was a natural Italian wine scene, which he decided to introduce, taking concepts from his three successful Sydney establishments, Vini, Berta and 121BC.
Philosophical Approach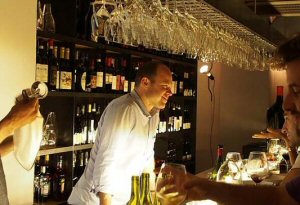 The Hong Kong version – 121BC in Soho – features carefully selected Italian wines and a small but perfectly formed menu. It is based on Mr Cibej's philosophical approach to wine and food, which is "chemical-free, and [involves] as little intervention as possible."

His wines are sourced from hands-on producers who use indigenous grapes, wild yeast, and little or no temperature control in the fermentation process. "It's about good vineyard management, and can be only smaller producers who are hands-on, and know their terroir," he explained.

This niche market in Hong Kong is still quite raw, Mr Cibej found, so he adopted a more "softly, softly approach" to how the wines are presented.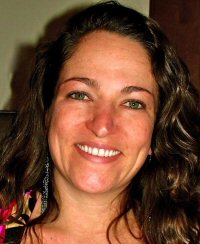 "It's been a learning process on both sides," says the restaurateur, who is Sydney-based, but comes to Hong Kong every few weeks. Monthly tastings were introduced to showcase new flavours and regions in natural, organic and biodynamic wines. "We carry a vast spectrum of styles," he said. "Some of our more overt wines are still there, but they are not pushed."

The most recent market entrant is MyHouse, a new new wine bar, restaurant and music venue, which opened in Wan Chai this month. Conceived by Alison Christ, a trained sommelier and natural-living enthusiast, and supported by La Cabane's expertise, the establishment offers a completely natural wine-and-dine experience, set to music also in its purest form, played on vinyl records.
Hong Kong Calling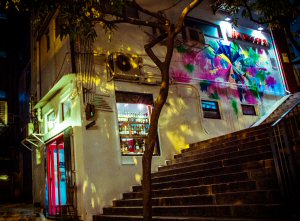 With a background in hotel management, Ms Christ arrived from New York about four years ago. "I wanted to see Asia and do something different, and Hong Kong for me was the restaurant centre of Asia," she said.

As a longtime customer of La Cabane – and later a staff member – Ms Christ saw first-hand the city's growing appetite for natural wines and food. "I attended a natural wine show in Tokyo last November, and that sealed the deal," she said. "Every restaurant I went to had natural wine on the menu. I saw how widespread the trend had become in Japan, and realised it would easily grow popular in Hong Kong, too." When La Cabane opened, its clientele was predominantly French. Now, it's a more equal split of Europeans and Chinese, Ms Christ observed.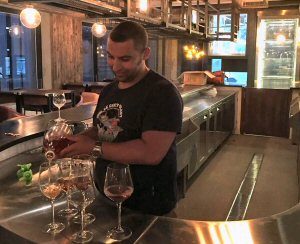 Setting up the venue was a far more straightforward process in Hong Kong than it would have been in the United States, she added. "It's easier to find backers. People in Hong Kong have money, and they like to invest in restaurants."

All of the food served at MyHouse is prepared using fresh ingredients, apart from meat and cheese, which is sourced from high-quality artisanal producers. Together with Mr Hadjadj, her main partner, she sources wine from La Cabane's producers – mostly in France, and some from Australia and New Zealand. The fledgling wine list will eventually include natural wines from Italy, Spain, Georgia, as well as Oregon and California in the US. "By December," Ms Christ said, "we will have a large array of natural wines from around the world." The food menu, she added, "is geared around our wine programme."
Expanding Market
Meanwhile, La Cabane's founders are planning their own expansion. At the beginning, they had Hong Kong's only shop importing and retailing wines with a non-interventionist approach: now natural food is another key element to differentiate the business. "These products are often complicated to source and export," Mr Hadjadj said. "Incorporating them into our bistro offering made the difference at a time where a majority of restaurants in Central and Hong Kong Island were supplying more mainstream wines and food products."

The French entrepreneur believes that Hong Kong is primed for such an organic shift.

"After opening a small bottle shop in Central, we had time to understand the local market and felt, given the high demand, that Hong Kong was ready for a niche player like ourselves," Mr Hadjadj explained. "In addition, we saw that the city was going through a phase of normalisation, with standards progressing to a more European approach. [It was] time for something else than big names, big labels."
While MyHouse is considered a "little cousin" of La Cabane, early next year La Cabane will launch a new sister restaurant, Bayta, a Mediterranean-flavoured restaurant with a large by-the-glass natural wine offering.

"We are also now distributing wine and cheese to Michelin star restaurants as well as smaller operations, and get several new requests every month."

Witnessing both big and small competitor companies introducing more low-interventionist wines, the La Cabane founders see it as a win-win for everyone. "This is a good move for the consumer and we look forward to the years to come."