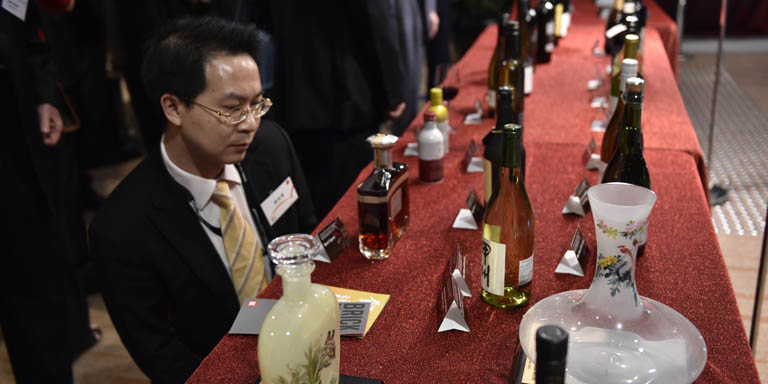 https://hkmb.hktdc.com/en/1X0A437K
Distilling Asian Taste
Whisky expert Darren Hosie is on a mission to tap China's growing thirst for fine spirits.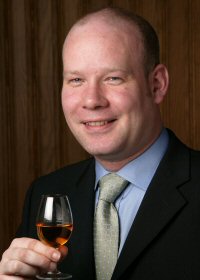 Darren Hosie is the Regional Mentoring Manager for Asia at Chivas Brothers. After travelling the globe hosting Chivas Scotch whisky tasting sessions, he moved to Hong Kong in 2007 to focus on educating Chinese consumers and building the company's key brands: Chivas Regal, Royal Salute and Ballantine's. In 2012, he was honoured as a Keeper of the Quaich, an exclusive, international community of people recognised for their outstanding commitment to Scotch whisky.

Mr Hosie is a judge at this year's Cathay Pacific Hong Kong International Wine & Spirit Competition, results of which will be announced during the 2015 HKTDC Hong Kong Wine & Spirits Fair, 5-7 November, at the Hong Kong Convention and Exhibition Centre.

How would you describe the level of Asia's Scotch whisky appreciation when you arrived?
When I moved to Hong Kong, I was focusing on the mainland China market while also travelling around the wider Asia region. I saw a great variation in levels of education and appreciation of Scotch whisky. In the mainland, Scotch whisky was seen as an aspirational Western brown spirit, and this was particularly true with blended Scotch whiskies, such as Chivas Regal, which dominated the market.

Although Scotch whisky was hugely popular, it is fair to say that there was not a huge amount of education that had taken place at that time in terms of explaining to consumers the different ways to enjoy Scotch whisky, and how to look for different aromas, textures and flavour nuances.
How has that evolved since?
It has changed dramatically in the last few years. There has been much more consumer-driven demand for knowledge on Scotch whisky in general. Mainland consumers are keen to know in which ways blended Scotch is different to single malt Scotch, and are looking to try something different, be they blends or malts. There are some fantastic whisky bars in China now that would not have been in existence a number of years ago. Great news for whisky fans in China!

What about trade growth for your company in the region?
We don't comment on individual markets, but when we look at our global figures, they reflect very much what is happening in the world of single malt at a global and regional level. Our flagship single malt, The Glenlivet, grew seven per cent in volume last financial year and is now the world's number-one single malt. The growing popularity of single malt is clearly also evident in Asia. As a company, we need to ensure that we can adapt to suit consumer needs through innovation in our new offerings. We have launched a new expression of The Glenlivet, Founder's Reserve, and have also extended The Glenlivet Nàdurra range of expressions to meet consumer needs.
"Hong Kong is a trendsetter; a showcase market due to its image as a city that has the best of everything that Asia has to offer."
Why do you think whisky has gained such a strong following in Hong Kong?
I think that, as a general trend in Hong Kong, consumer drinking patterns are changing. Consumers are willing to pay for rarer, older, more expensive drinks and maybe drink a little bit less in a bar or restaurant. For example, instead of having a few glasses across an evening of their usual whisky, they may try something new and a bit more expensive, but maybe have just a couple of glasses. There is also openness by Hong Kong consumers to experiment and be a bit more innovative with their drinks. In general, Hong Kong consumers tend to look for quality in almost everything they purchase, and in Scotch whisky, you have a product of exceptional quality and heritage.

Is the mainland market following suit?
Yes, mainland China is definitely catching up. As the younger generation start to travel more and see international trends – not just from Hong Kong, but from Europe, other countries in Asia and all over the world – they are learning the many ways to enjoy Scotch whisky. The traditional yum-sing way of drinking [where everyone drinks at the same time] is not as attractive to the younger generations, who want to be seen to show off their knowledge on Scotch whisky as opposed to just showing that they can afford it. Hence, the reason why we are seeing so many great whisky bars and cocktail bars opening in mainland China.

Why is Hong Kong an ideal hub to promote whisky education and awareness and drive business growth in emerging markets?
As I'm travelling almost every week, it is great that from Hong Kong I can be almost anywhere in Asia in one direct flight, without needing to worry about connecting flights and delays. Coming from Scotland and not yet having mastered the Cantonese language, Hong Kong is also a relatively easy place to live in and move around in.

Hong Kong is a trendsetter; a showcase market due to its image as a city that has the best of everything that Asia has to offer. It is also a great place to meet bartenders and consumers from all over the world in this magical melting pot in which we live.

For the third year in row, we will be holding the Chivas Masters Cocktail Competition in Hong Kong, this December. In fact, Hong Kong will be the opening country this year, as bartenders from some of Hong Kong's most iconic bars and restaurants compete to win a place at the global final next year. We see this as a true sign that Hong Kong retains its status as one of the world's most iconic cities, with an influence that extends far outside its borders.
Related Links
Cathay Pacific Hong Kong International Wine & Spirit Competition
Chivas
HKTDC Hong Kong Wine & Spirits Fair