https://hkmb.hktdc.com/en/1X0A41X0
Bohai "Going Out" Case Studies (4): Shandong Companies' Need for Professional Services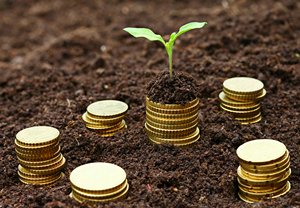 Production costs in China have surged in recent years, while the trade barriers imposed by overseas countries have had a negative impact on mainland exports. In response to this, a number of mainland enterprises are now proactively "going global" and looking to relocate a portion of their production operations to lower-cost regions. Many of these enterprises are small- to medium-sized businesses with many of them also investing in upgraded automated processing. Companies making overseas investments, however, are typically confronted by a wide variety of risks and practical issues. Hong Kong's financial services sector, though, can offer these mainland enterprises access to the required financing channels. The city can also provide the one-stop professional services necessary for understanding the overseas investment environment and the accompanying risk management issues. Overall, Hong Kong is uniquely well-positioned to act as a service platform for meeting the needs of any mainland enterprise looking to invest abroad.
Understanding Southeast Asia's Direct Investment Environment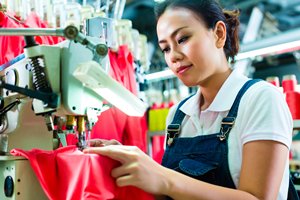 Qingdao Baoli Textiles, Embroidery & Drawnwork Co Ltd is a mainland business specialising in drawnwork for bedding, curtains and clothing, primarily serving clients in Japan. In recent years, in order to produce higher quality products, Baoli has increased its investment in automation facilities at its Qingdao plant. In 2013, it also established a plant in Cambodia's Sihanoukville Special Economic Zone. This was in order to benefit from the country's lower labour costs, as well as the GSP tax incentive conceded by foreign countries to domestic export products.
Speaking to HKTDC Research, Qi Hao, President and General Manager of Baoli, explained that the company's investment project in Cambodia involved a 60-year land use rights exchange. He said: "We were initially unfamiliar with the various aspects of this project and had to contend with the problems of water, electricity and transportation shortages. The 8,000-square-metre plant was eventually completed and started running smoothly in 2014. However, whether we will further expand our overseas business investments or transfer our existing high-end facilities to the Cambodian plant in future depends on the professional support services we receive. These types of services will help us better understand the local investment environment, alongside the labour and environmental protection laws, as well as the bank loan and taxation arrangements that could help relieve our investment burdens."
According to Qi, there is limited overseas investment information and related professional services currently available on the mainland. Hong Kong's financial and professional services providers, however, have the knowledge and expertise to help mainland enterprises resolve the loaning, financing and risk control issues affecting their overseas projects. As such, Baoli hopes to foster collaborations with Hong Kong service providers in order to support its future investments.
Tackling Trade Barriers Through Investment Strategy
The Qingdao KKF Bend Co Ltd/KKF Group, headquartered in Pingdu, a county level city in Shandong, produces high quality steel pipe products and components that comply with US ANSI, the European Union's EN and Korea's KS standards. Its products are widely used in many liquid delivery industries, such as the petroleum, chemicals, natural gas and steam-related sectors. They are primarily exported to Korea, the EU, the US, the Middle East and Southeast Asia.
In order to deepen its market penetration, KKF has already gone global by making a number of direct overseas investments. These include working with a Korean partner to set up production lines as a means of increasing supplies to the local market. In 2013, KKF set up a production plant in Cambodia, enabling it to enjoy lower production costs and, more importantly, to cope with a number of trade barriers, notably the EU and US anti-dumping measures. Such anti-dumping measures are targeted at selected metal and steel products originating in China.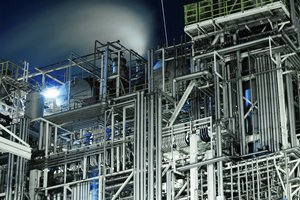 Speaking to HKTDC Research, KKF President Liu Yuchang said his company had engaged professional service providers in order to access market surveys and early-stage risk assessments of overseas projects as part of its long-term development. Such services, he said, have helped KKF to evaluate the sustainability of its investments, while also strengthening its overall investment structure in anticipation of the trade barriers and other measures occasionally imposed by other countries. Liu said that he sees Hong Kong as having a free flow of information and considerable familiarity with overseas markets, as well as the international investment environment. Such facilities, he believes, will help meet KKF's needs for professional services and allow it to accelerate its "going global" efforts.
Accounting Services
Finance & Investment
Legal Services
Mainland China
Mainland China