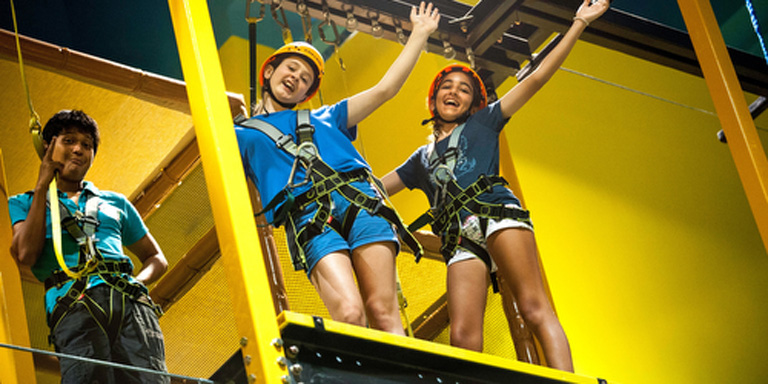 https://hkmb.hktdc.com/en/1X0A40OC
Epic Adventures for Kids
Hong Kong companies offer a plethora of activities to help keep children engaged and entertained.
It rarely snows in Hong Kong – only four times ever, as history records – and yet, every day, children and adults play ice hockey, or hone their skiing skills.

The city does have a winter, albeit brief – yet folks still swim in warm water all year round. And it's possibly the only place, outside of Hogwarts School, where kids can virtually fly around on broomsticks, Harry Potter-style.

For those whose leisure time puts family fun as a priority, Hong Kong has it all. A mind-boggling array of indoor and outdoor activities provided by entrepreneurs, developers and government – combined with endless opportunities for impromptu fun – makes Hong Kong a great place to raise kids.

South African-born Koren Thomas, a Hong Kong resident for 20 years, recognised the business potential after her daughter was born. While there were already many options available to entertain and advance her child's development, Ms Thomas wanted to further enrich the offering so she teamed up with friend and business partner Karina Aswani to run an indoor play centre.
Discovering Play
Discoveryland, to be rebranded as EpicLand in November, opened in May 2014 as Hong Kong's largest indoor family entertainment centre, featuring a variety of fun and learning games and activities designed for babies through to adults. The 14,000 square feet facility, on the outlying island of Discovery Bay, introduces many new concepts, using state-of-the-art technology with the highest, certified international safety standards to provide a fun, safe and clean environment.

"It's a very sociable place where everyone can play," said Ms Thomas, citing Hong Kong's first indoor aerial ropes course AirTrek (40 feet off the ground, and traversing eight bridges), four rock climbing walls, laser tag, a nine-hole mini golf course, trampolines, ballistics and toddler area.

"We have Hong Kong's only laser-tag maze, and the longest slide," she said. "Our 'black hole' slide and imaginary zone offers lots of fun things to do and is especially magical at Halloween." The facility also has three party rooms and a café.

The partners invested HK$10 million in the facility – a huge commitment, but one that has "done very well" since start-up, Ms Thomas said. While families remain the customer mainstay, corporate team-building, and exercise classes for mums – such as Zumba, yoga and the new cardio fusion hit piloxing – make up growing components of the business.
Indoor Snow Training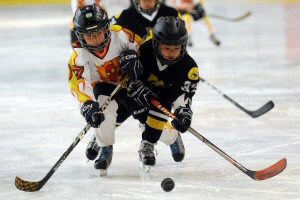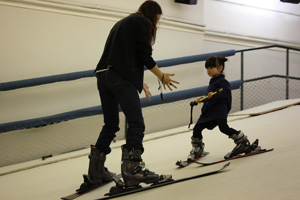 In another enterprise established by like-minded friends, Slope Infinity indoor ski and snowboard training deck opened in North Point on Hong Kong Island in 2002. The revolving-carpet technology replicates the indoor training decks used on Aspen, Colorado ski fields, and as part of the Dutch ski team training. It involved a technique, which trainer and Slope Infinity Assistant Manager Fione Poon says, has been found to be more effective than mountain training alone.

Parents routinely have their children taught here ahead of their annual ski vacation, while honing their own skills in a dynamic environment. Business has continually improved since start-up, Ms Poon said. "We are growing steadily and becoming better and better."

Hong Kong also has a second indoor ski and snowboard facility, at PLAY indoor sports centre on the other side of the harbour, in Kwun Tong. For actual on-ice action, MegaBox mall in Kowloon Bay is home to Mega Ice, Hong Kong's first championship-size ice rink, and home to kids, youth and adult team events, as well as international competition.

Enterprising entrepreneurs continue to add to Hong Kong's innovative kids-activity landscape, with businesses such as Quidditch Hong Kong, a high-tech play centre in Wong Chuk Hang, opening last November, and Impact Force, which challenges players to complete various missions, in games based on the Korean variety show Running Man.
Cultural Fest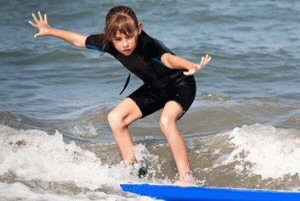 To enrich kids' cultural appreciation, social enterprise Urban Discovery holds Make in HK treasure hunts from time to time, exploring traditional trades and wares in the historic neighbourhood of Sheung Wan. And in January, ABA Productions presents KidsFest, a three-week festival of world-class theatre for young people, where characters and scenes from well-loved books are enacted vividly on stage.

Hong Kong's miles of beautiful coastline also provide many family-friendly beaches, but to keep swimming activities going all year round, there's also a choice of indoor heated pools – several operated by the government, at low, public-pool prices. On Lamma Island, outdoor education provider Treasure Island Group offers learn-to-surf and beach adventure camps for primary- and secondary-school ages, as well as corporate and community events.
For those who enjoy outdoor family activities, the annual charity hike for Half the Sky is approaching. Half the Sky (Asia) Ltd was founded in Hong Kong in 2007 as part of the international Half the Sky global network, with the shared purpose of enhancing the lives of children the world forgot.
Charity Walk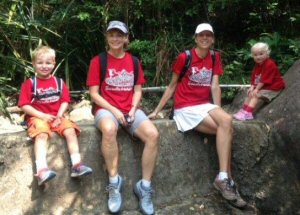 The fifth annual hike takes place 7 November, along Hong Kong's beautiful MacLehose Trail. As in previous years, it will raise funds for children enrolled in Half the Sky programmes in Hefei and Wuhan, on the Chinese mainland, as well as help train hundreds of caregivers in welfare institutions across the mainland. Last year, more than 550 corporate, individual and family sponsors participated, raising more than HK$1.5 million.
Related Links
Discoveryland
Half the Sky
KidsFest
Slope Infinity
Treasure Island Group
Urban Discovery