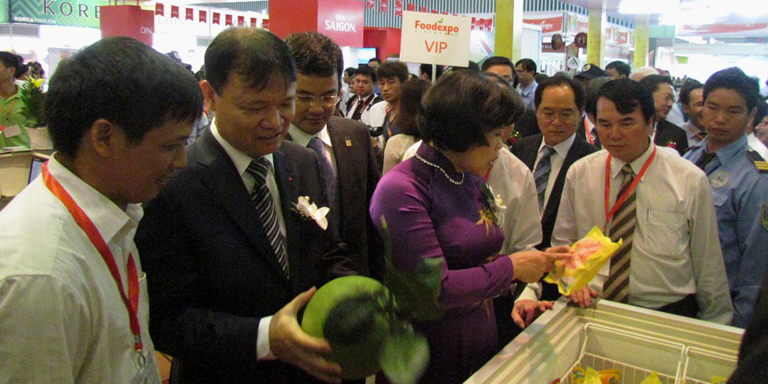 https://hkmb.hktdc.com/en/1X0A3YAW
A Taste for Convenience
Vietnam's packaged food sector is thriving, attracting overseas businesses looking to enter the market.
The Vietnam International Food Expo, held in May in Ho Chi Minh City, is a key event for the country's agriculture, fisheries and food produce industries, which represent key sectors in the nation's economy. This year, the exhibition featured 500 stands displaying a range of products from more than 300 leading national and international companies. Among the more high-profile exhibits were food and beverage processing and packing technology, as well as agriculture and fishery equipment.

The event's links with several leading national and overseas trade development organisations has enabled Vietnam's business community to reach international importers, wholesalers and retailers.
Foreign Investors
This year, South Korea was selected as the "country of honour" at the Expo. According to the General Department of Customs, Vietnam exported US$7.11 billion worth of products to South Korea in 2014, a 7.7 per cent increase in turnover compared to 2013. In addition, South Korea was ranked third in value terms among Vietnam's 200 trading partners in 2014, as well as being its second-largest partner in Asia.

South Korea is a major import market for many Asia-Pacific businesses, as well as for many global agricultural and food processing industries. Korean consumers are notoriously partial to rice, coffee and seafood, all of which are exported in bulk from Vietnam. In recent years, several Korean companies have looked for new investment opportunities in Vietnam, benefiting the domestic food industry.

One likely beneficiary is The Cup Food Company, a large Korean food business with ties to Indonesia. "We have just started to explore the Vietnamese market for the first time at this fair," said Team Leader Anna Kim. "We are really impressed by the development of the country.

"At this exhibition, I've seen many leading Korean brands, as well as a few popular names from Japan, Taiwan and Belgium, which gives me confidence about the potential for expanding our business here," said Ms Kim.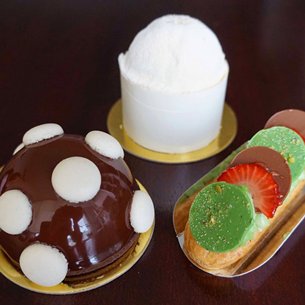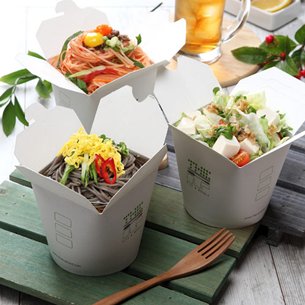 "We are committed to entering the Vietnamese market," said Claudia Delbaere, Head of Research for Ugent Cacaolab, a Belgium-based chocolate and fillings production facility. "We have yet to find a suitable business strategy, so we are here to raise awareness among the local market. We are also looking for distributors.

"We have noticed that the Vietnamese are not familiar with a strong cacao flavour, something we call dark chocolate and that has a cacao content of 70 per cent or more. Here, they tend to like milk chocolate. Converting customers will be a difficult, but exciting challenge for us."

Also looking to cater to local tastes was Nguyen Minh Man, a tea and coffee retailer visiting the event. "I've come to this exhibition to look for high-quality tea and coffee manufacturers," said Mr Nguyen. "Tea and coffee are popular nowadays. To the Vietnamese, it has become very much part of the culture.

"In order to build a good image for our company in this competitive market, we need to ensure the quality of our product here and find the best partner to cooperate with. I have to sample their goods and review the whole packaging process."
Outsourcing Packaging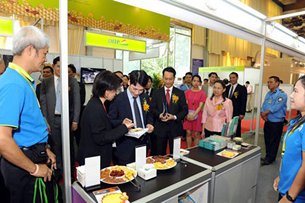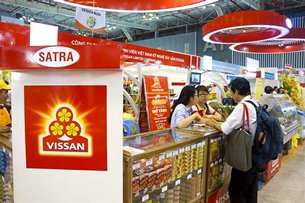 A key trend in the food industry is the increasing importance and sophistication of packaged goods, something that has been notably driven by consumer preferences. "The food industry now has a real focus on packaged products, largely because of the convenience they offer and their guarantee of good quality," said Ms Kim of The Cup Food Company.

Instead of importing print or packaging from abroad, many domestic and international companies are turning to packaging outsourcing services in Vietnam. As a result, the local packaging industry has grown steadily.

According to industry statistics, some 80 per cent of bottles supplied for the drinks sector in 2014 were produced in Vietnam. "Packaging machines and metal detectors are the best-selling items for our company's fishing sector," said Tran Quoc Van, a Sales Representative for VN Industrial Tech, one of the leading metal distribution companies in Vietnam.
Consumer Preferences
Apart from trade visitors, the exhibition also attracted many Vietnamese consumers in search of new food ideas. "I have three kids, including twins," said local visitor Tran Ngoc Minh Trang. Taking care of lunches for the kids at school and my husband at work, then dinner at the end of the day is a hard job for me. Sometimes I don't know what to cook or how to make the meals more interesting.

"Occasionally, I buy packaged food and add some more ingredients, such as vegetables, meat or spices to make it more palatable for the kids. The reason I came here today was to buy this type of product, and I have bought a lot. It's a great concept."

Echoing those sentiments, Le Minh Thuy, an office worker at a company close to the show site, said, "packaged foods are really convenient for people like me who don't have much free time. Like many young people, I have to spend a great deal of time in the office.

"I normally keep some packaged food at work so that I can have a quick lunch or snack during my breaks. My co-workers, many of whom are newly married or single, do the same."

According to figures from the Industry and Commerce Department, food consumption in Vietnam will increase by 5.1 per cent this year, reaching US$29.5 billion in 2016. The average food consumption per person will reach US$316 per year over the same period.
For more market opportunities, please visit: http://research.hktdc.com/.