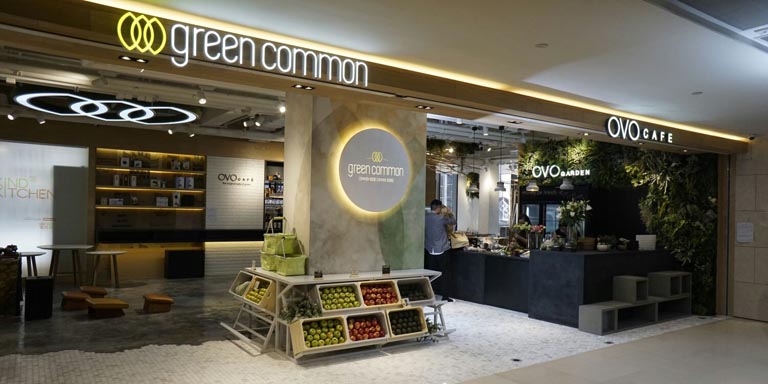 https://hkmb.hktdc.com/en/1X0A3N4Z
Going Green
Local entrepreneurs are catering to surging demand for healthy eating in Hong Kong.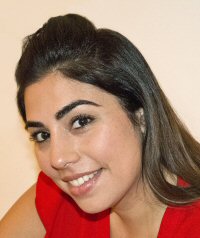 In 2008, Moosa Al-issa opened Just Green, his healthy take on a 7-Eleven type convenience store. The Canadian, who moved to Hong Kong from Vancouver in 2004, worked in the health and fitness business, and found much of the healthy-eating foods and snacks his diet depended on weren't available in Hong Kong. Just Green filled that gap. Stocking almost 5,000 product lines – from fresh produce to energy bars and cleaning products – Mr Al-issa oversees five Just Green outlets and plans to open three more in the coming months, followed by stores in Macau and the Chinese mainland.

Just Green's success is just one example of the surge in green living sweeping Hong Kong. "We are going through such a zeitgeist of everything health and wellness, exercise and yoga, green smoothies and juicing," says Sonalie Figueiras, founder of Green Queen, a website devoted to healthy living.

A prevalence of "western disease," including cancer and diabetes, as well as food scares in the region have created growing interest in health and wellness, which has coincided with the boom of the Internet and mobile devices. Finding information about healthier lifestyle options has never been more accessible, says Ms Figueiras, who has seen readership of her website grow to 50,000 since launching four years ago.
Spreading the Word
Green Queen, which offers a guide to healthy living in Hong Kong, started almost by accident, as Ms Figueiras sought to keep a personal record of greener options, she says. "At the time, nothing else existed. It was super difficult to find anything." Google searches to her site are up 1,000 per cent, and the guide contains some 1,300 listings. Some of the site's most-read posts, including a guide to kale and one on healthy lunch options on a budget, were written two years ago, but are still getting views from new visitors to the site.
Actionable Initiative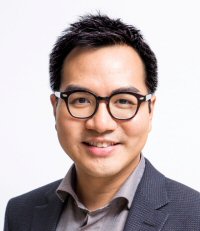 Part of the growing health and wellness trend may have come from a movement started by entrepreneur David Yeung in April 2012. His Green Monday initiative enlisted restaurants to develop a vegetarian-friendly menu once a week. By March 2014, the movement had 1,000 restaurant partners, including fast-food chains McDonalds and Café de Coral, which operates 150 stores, and Tsui Wah, another local chain with 60 outlets.

"We deliberately built a platform that was simple, viral and actionable," says Mr Yeung. Since the dawn of the Internet, "one of the most shared subjects is food." Hong Kong, he says, is undoubtedly a food city, but unlike New York, where Mr Yeung lived previously, knowledge about its impact on the planet was low. Now, he says, approximately 1.6 million of Hong Kong's residents eat green at least once a week.
Buying Green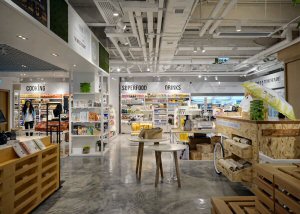 Stores are sprouting to cater to the demand, both in restaurant kitchens and at home. About 150 independent health food shops are listed on Green Queen. Another chain of stores, Green Dot Dot, operates in many MTR stations, putting shopping for items like hormone-free pork and organic eggs within easy reach of commuters.

At the Made in HK pop-up market run by Green Queen to showcase local healthy and organic products, visitor numbers grew from 900 in 2013 to 2,400 this year. The Natural and Organic Products Asia expo, held last August, was 70 per cent bigger than last year's inaugural show. Among the exhibitors were suppliers of Bolivian quinoa and bamboo coffee-cup.

But what do consumers want? Healthy fresh and frozen products, particularly convenience meals and desserts are most often requested at Just Green stores, says Mr Al-issa, while gluten-free, raw foods and high-end specialty organic products are the biggest sellers, despite higher prices.

As green goes mainstream, it's moving beyond an initial expatriate following. "We look at areas that will provide a good mix of local and expat clientele, and have other cool lifestyle businesses in the area," says Mr Al-issa.
Planting New Ideas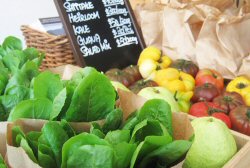 This month, David Yeung opened Green Common, a 6,000-square-foot grocery store, complete with café, education hub and florist. Stock assortment is all plant-based, with 80 per cent of the products available vegan. Everything is labeled by origin, or carries organic certification and dietary category, such as gluten-free. The store in Central district is the company's second outlet after the success of its first store opening in Wan Chai last spring.

The "one-stop emporium of healthy, plant-based products," as Mr Yeung describes it, is developing a wider clientele. "Despite the fact that people think that Green Common caters predominantly to expats, locals – and not just vegetarian locals – are fascinated when you provide so much information. They are fascinated you can be so extensive and so open," he says of the stores, which do not sell water in plastic bottles but encourages customers to instead fill reusable bottles for free. "We do have locals and we do have non-veggies," he says.

With China expected to become one of the largest markets for organic products by 2020, Mr Yeung's Hong Kong base puts him in a prime position to tap that demand. The initiative has also extended its reach beyond China, enlisting participants in the United States and Mexico to start their own Green Monday programme.

The retail store Green Common, however, was initially conceived to please someone closer to home.
"My wife had always complained about having to go to multiple locations just to do a basic shop. We want to solve those problems for everyone, but perhaps she is the first beneficiary," says Mr Yeung with a smile.
Related Links
Just Green
Green Common
Green Monday
Green Queen
Follow HKTDC on Facebook, Google+, LinkedIn, Twitter @hktdc