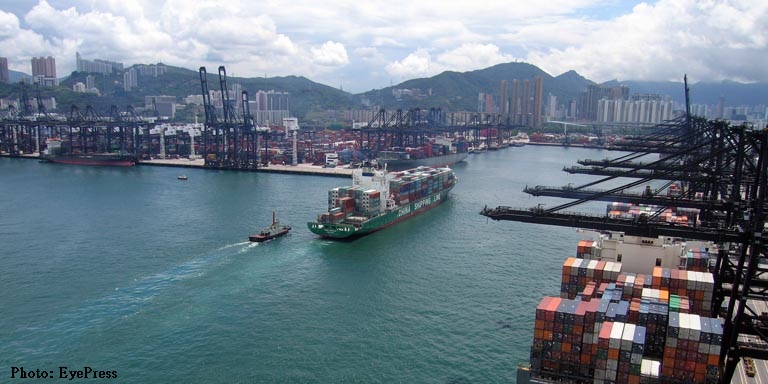 Trade Headwinds
Global uncertainty drags down exporter sentiment.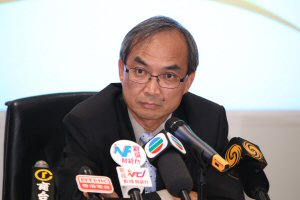 The unstable global economic environment has dampened confidence among Hong Kong exporters. The latest Export Index, released this week by the Hong Kong Trade Development Council (HKTDC), showed the index in the third quarter fell to its lowest level since the fourth quarter of 2012. Meanwhile, the HKTDC has revised downwards its 2015 export growth forecast, from three per cent to zero per cent.

HKTDC Director of Research Nicholas Kwan said that Hong Kong exports have come under pressure from worse-than-expected economic performance overseas and lingering concerns about the global economy.

"The Greek debt crisis continues to drag down the recovery of the European Union economy," said Mr Kwan. "While the Chinese mainland has introduced stimulus measures, economic growth there continues to moderate." He added that the recent renminbi depreciation has been far smaller than for other Southeast Asian currencies, having little impact on Hong Kong's exports.

Mr Kwan said that while the United States economic growth will remain stable, an imminent interest rate hike will likely increase volatility in capital flows and exchange rates in the emerging markets. "The global economy now faces several potential risks and the trading environment for the rest of the year will be challenging," he said.
Mature Markets
The third quarter results showed that the Export Index dropped 9.7 points from the previous quarter, to stand at 37.1. A reading below the watershed 50 mark reflects negative sentiment among exporters.

Indices for all sectors, except jewellery, fell, with the toy industry suffering the biggest slide, from 52.5 to 35.6. The index for the machinery industry was 40.7, while those of other industries, including electronics, clothing, jewellery and timepieces fell below 40.

Negative sentiment dominated the key markets, with indices for the US, the European Union, Japan and the Chinese mainland all moving lower. In particular, the index for the EU was the lowest at 42.8. The Trade Value Index also fell to 42.6. Only the timepiece industry maintained its value index above the 50 mark (51.4), indicating that Hong Kong timepiece traders generally believe that prices will stay at present levels, though room for further increases would be limited. In addition, the Purchasing Index in the third quarter was 38.2, suggesting that purchasing sentiment had trended lower.
Bohai Rim Companies Look to Hong Kong
Amid the mainland economic slowdown, many Chinese enterprises continue to aggressively invest overseas. According to the latest data released by the United Nations Conference on Trade and Development, Chinese mainland outbound foreign direct investment (FDI) rose from US$101 billion in 2013 to roughly US$116 billion in 2014, making it the world's third-largest source of FDI for three consecutive years.

An HKTDC survey conducted in May sought to gauge the level of demand for professional services among mainland businesses. The study of 330 companies, of which more than 90 per cent were from the Bohai region, including Shandong and Beijing, also sought to understand company plans for further upgrading and finding overseas partners.
Strong Demand for Hong Kong's Professional Services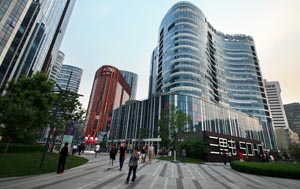 The results showed that 96 per cent of the enterprises surveyed would consider, or had already committed to increasing investment to boost competitiveness in the next one to three years through transforming and upgrading.
The investment goals of these Bohai Rim enterprises included improving product design and technology R&D capabilities, which accounted for 45 per cent of all the enterprises surveyed. Some 61 per cent of them said that their focus was mainly the domestic market, while 29 per cent said they would focus more on exploring mature markets. Twenty per cent of the respondents said they would target emerging overseas markets.
HKTDC Principal Economist (Greater China) Billy Wong said the response indicated that similar to those from the Yangtze River Delta, Bohai Rim companies are focused more on the domestic market. Their strategy differed from those of Pearl River Delta companies, which placed equal emphasis on both domestic and overseas investment.

The survey also revealed that the types of professional services sought by Bohai Rim companies include financial services, such as banking and financing, as well as legal and accounting services. In addition, 88 per cent of them said they would seek overseas partners and were particularly interested in cooperating with foreign brands. Respondents indicated that they were prepared to invest in foreign enterprises to develop overseas and mainland sales networks.

Mr Wong noted that many mainland enterprises investing overseas and seeking foreign business partners prefer Hong Kong as their "going out" services platform.

Sixty per cent of the respondents expressed interest in using Hong Kong's professional services to seek partners and to conduct related business activities. "The Bohai Rim region has great demand for professional services for foreign investment," Mr Wong said. "Despite being a long distance from Hong Kong, these companies have a good impression of Hong Kong services. As mainland outward investment activities gather pace, including from the Bohai Rim region, Hong Kong services providers will see more opportunities." Mr Wong added that Hong Kong's services sector should tap this trend by supporting more mainland enterprises in their overseas investment.
Related Link
HKTDC Research
Follow HKTDC on Facebook, Google+, LinkedIn, Twitter @hktdc
USA
Hong Kong
EU
China
North America