https://hkmb.hktdc.com/en/1X0A3M33
Hong Kong Services for Mainland's Outbound Investment (6): Helping Mainland Technology Players Comply with International Standards
China has a pressing need to upgrade its manufacturing industry by enhancing its technological capabilities. One problem it faces is that it clearly lacks established technical standards and solutions when it comes to certain technological areas. This has prompted businesses in the country to look to international standards to fill the gap.
With particular regard to testing and certification, Hong Kong has long played a key role in helping mainland businesses comply with the necessary regulatory standards and market requirements of various overseas territories. Hong Kong's free flow of information has also allowed its technology players keep abreast of the latest development in their particular sectors, thereby ensuring they are in the ideal position to assist mainland businesses who would like to apply the latest international standards to their own technological projects.
Industrial Upgrading
Through its recently published Made in China 2025 policy document, the mainland government has outlined its aim of reaching industrial parity with the world's most developed manufacturing countries, while also seeking to transform China into a thoroughly modern manufacturing power. Inevitably, the mainland will now make considerable efforts to bolster its technological and innovation capacity in order to enhance the country's manufacturing competitiveness.
Interviewed by HKTDC Research, Daniel Yau , Vice President of Intertek Testing Services Hong Kong, said: "Many enterprises on the Chinese mainland are in the process of upgrading their technological capabilities in order to pursue higher value-added business. There is no doubt that many of them are endowed with remarkable talents. The more advanced countries, however, are still the world's technological leaders, having decades of technological innovation to leverage on."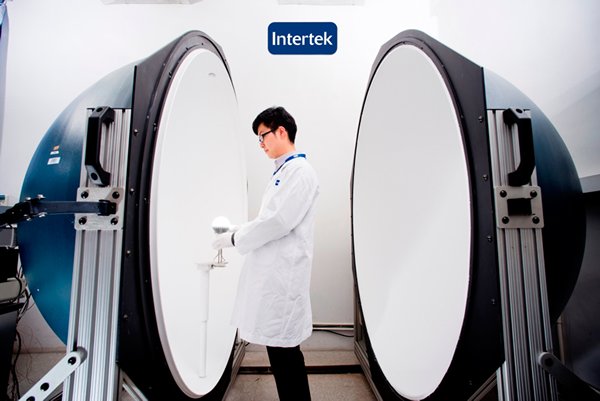 Intertek is a leading quality solutions provider. It has 130 years of quality assurance experience and over 1,000 offices worldwide. Its Hong Kong office, along with the group's network in the Pearl River Delta, Yangtze River Delta and the Bohai region, has helped a number of companies in the territory and on the mainland achieve the relevant regulatory and market requirements over the last 40 years. Aside from testing and certification, Intertek Hong Kong offers a wide range of technical services in order to help its customers improve system design and product manufacturing, including those operating in the textiles, footwear, electronics, electrical appliances, toys, home and child care sectors.
In terms current trend and areas of particular interest, Yau singled out the Internet of Things (IoT) as an example. Currently, the mainland is keen to include IoT and related smart devices in its development of smart city clusters. According to Yau, though, the prevailing related technical standards applicable to such systems and devices are largely those developed by the US over a decade ago. The mainland, however, is yet to establish a standard protocol of its own for such systems.
Assessing the extent of this problem, Yau said: "There seems to be scanty application and user experience in terms of both system and hardware designs when it comes to IoT on the mainland, whereas the US have already accumulated vast experience in the sector over the last decade. As Hong Kong-based industry players are well-versed in the development of such technologies, as well as the application of the relevant standards, they can offer a full range of technological support to the mainland when it comes to the development of IoT systems and smart devices."
Hong Kong: Helping Mainland Companies Meet Global Standards
According to Yau, Intertek's Hong Kong staff can assist mainland businesses with advisory and testing services, related to product design, manufacturing and the delivery of IoT devices and applications. This will help them comply with the relevant regulatory, performance and safety requirements of various international standards and markets. This is partly due to Intertek's global presence and abundant resources, while its Hong Kong office serves as the centre of new technology and knowledge with profound expertise in regulations and standards.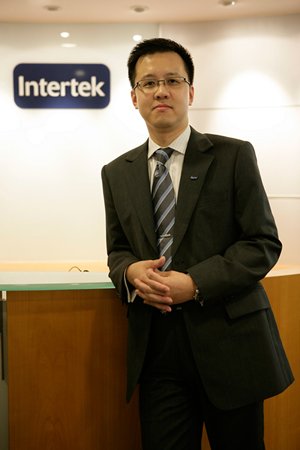 Yau said: "It is of the utmost importance for enterprises to design their systems and devices in line with the proper and up-to-date technical standards from the outset. This will avoid them incurring substantial costs for modifications mid-project, something that, in the worst case, could prove technically impossible.
"While mainland companies can make use of international standards for domestic applications on the mainland, they may also apply the same protocols to those systems and devices developed for the overseas market. With over 1,500 professionals - with a diverse range of expertise and exposure to the international market - Intertek Hong Kong, coupled with its globally-established network, is in an ideal position to serve those mainland enterprises looking to explore both the domestic and international markets.
"The Federal Communications Commission (FCC) of the US, for instance, has appointed Intertek as one of their Telecommunication Certification Bodies, and Intertek Hong Kong is the group's only office in the Asia-Pacific region to provide such certification service . As a result, Intertek Hong Kong can provide local testing and certification services to those mainland customers who need FCC Certification for any telecommunications, licensed RF and low powered transmission equipment destined for export to those territories. This ensures businesses get the necessary expert guidance on attaining certification for their products, while benefiting from fast turnaround time in the reviewing and issuance of the relevant certificates, saving on both costs and time to market."
---
[1] Daniel Yau is the Vice President (Electrical, North East Asia) of Intertek Testing Services Hong Kong Ltd.
[2] For more information about the FCC Certification services, please refer to http://www.intertek.com.hk/electronics/tcb/
Technology
Quality Inspection and Testing
Mainland China
Hong Kong
Mainland China
Hong Kong