https://hkmb.hktdc.com/en/1X0A3L72
Hong Kong Services for Mainland's Outbound Investment (4): Overseas M&As - Early Stage Risk Management
The increasing number of overseas merger and acquisitions (M&A) undertaken by Chinese mainland enterprises has resulted in a broadening out from the initial mineral and energy categories and a move into the manufacturing, property, commercial services, technology, wholesale and retail sectors. Regardless of the sums involved, however, M&A investments are still regulated by the prevailing local laws of the overseas territories. Coupled with the multiple differences in the cultural and commercial environments, mainland investors often face innumerable risks while undertaking such deals. Long familiar with overseas legal regimes and commercial cultures, Hong Kong's legal professionals are well positioned to conduct due diligence investigations on behalf of mainland investors, helping them to uncover the risks involved at the earliest stage, while also coming up with appropriate strategies for mitigating any such exposure. This can also help improve M&A transaction structures, facilitate mainland enterprises' overseas ventures, and deliver the overall goal of sustainable development.
Assessing Regulatory Requirements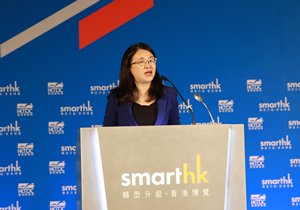 Betty Tam, a Hong Kong lawyer and a partner of Mayer Brown JSM, suggests that mainland enterprises undertaking overseas M&As should conduct a detailed analysis of their projects during the early stages of any due diligence procedure. They should also establish early on as to whether these projects require the approval of the regulatory departments in the investment country in order to ascertain the M&A's overall chances of success. Speaking to HKTDC Research, Tam said: "Regardless of the scale of the M&A, investors must apply for approval from the designated departments if the projects concerned are regulated by the local laws of the investment territory. Apart from having an impact on the whole investment schedule, this may also warrant the investors adjusting the M&A content to comply with any additional conditions or set constraints before the local government can grant approval."
Citing investments in North America as an example, Tam says: "Overseas investors in the US are required to comply with the Foreign Investment and National Security Act. An overseas acquisitor and its target US company need to jointly present their respective transaction information to the US government through the Committee on Foreign Investment in the US (CFIUS). Under the respective regulations, investments in major industries - including national defence, energy, infrastructure, manufacturing, technology, communication, transportation and a number of other industries - must gain the relevant approval. In addition, M&A investments that exceed the designated values will be regulated under anti-trust laws, while investors have to apply for and receive an anti-trust investigation accordingly. In the case of Canada, apart from subjecting their projects to local security and anti-trust investigations, investors are also required to submit proof that their investments can 'bring net benefits to Canada'."
Considering Overseas Regulations and Improving Transaction Structures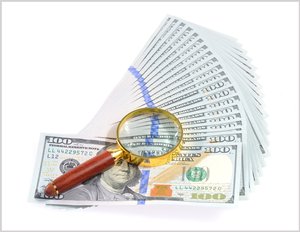 Apart from the above-listed investigations, Tan says investors should also pay attention to other M&A-related regulations, such as environmental protection and labour laws, as well as industry-specific legislation. She says: "Many investors continue operating their investment projects post-M&A in order to bring long-term benefits to the companies. As such, consideration should be given to a variety of post-M&A legal issues as part of the early-stage project evaluation. These range from the acquired company's employer-employee relations to intellectual property matters with regard to patent rights and trademarks. They also include post-M&A consolidation issues, such as cultural differences between the acquisitor and the acquired party, as well as applicability of the acquired technologies and facilities."
Hong Kong has a free flow of information and its legal professionals are very familiar with foreign laws and commercial cultures. Coupled with their wide international networks, these professionals can efficiently conduct due diligence investigations on behalf of mainland investors engaged in overseas M&A activities. They are also able to facilitate early stage communications with regulators and advise on the appropriate strategies, thus contributing to the chances of success for any M&A activity, while also shortening overall transaction and completion periods.
Tam says: "Additionally, investors may have to set up special purpose vehicles (SPVs) and restructure their M&A and transaction structures. This will facilitate the holding, transfer, and stock or asset transfers of the acquired company in the future, while supporting any project's financing and cross-country taxation arrangements. Hong Kong has a sound legal system, service teams with rich international experience, as well as a free flow of capital and a simple, low tax rate system. Combined, all of these provide mainland investors with one-stop professional services in order to help them 'go global' with their investments."
Accounting Services
Finance & Investment
Legal Services
Mainland China
Hong Kong
Mainland China
Hong Kong