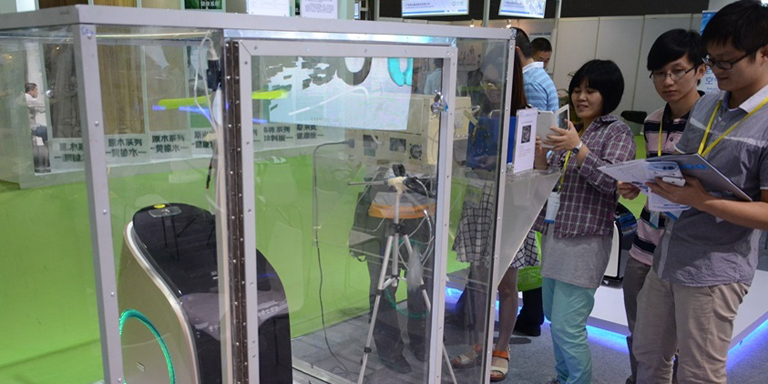 https://hkmb.hktdc.com/en/1X0A3KNP
Fresh Approach
Looming Chinese mainland legislation is spurring innovative products in the clean-air sector.
With environmental pollution worsening and concerns growing over infectious diseases, a focus on healthy breathing has never been more timely. This year's Healthy Breathing Expo, held in Guangzhou last May, showcased a growing array of air purification products, filtration masks and odour-control systems.

Growing demand means air purification products are expected to increasingly come with multiple functions, a more stylish appearance, smart controls, Internet connectivity, as well as greater compatibility with other products.

Lu Jianguo, the Secretary-General of the subcommittee on cleaning apparatus of the National Technical Committee on Household Electric Appliances of Standardisation Administration of China, said a new set of national standards for air purifiers is expected later this year. The majority of exhibitors said they welcome the new standards, believing this would boost prospects in the sector.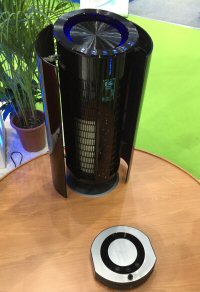 Among them was Guangzhou Bri Air Purification Technology, which sells air purifiers and related services. Wang Min, the company's Head of Marketing, said the company conducts air-quality tests in customers' living environment before installing products. It then conducts follow-up visits to check the air quality after the product has been in use for a period of time, providing a report on the improved air quality in the home. Its findings are also shared with the Guangzhou Institute of Respiratory Disease as part of its regional database. By studying such data, Bri hopes to refine its products in line with real world requirements.

Among its bestsellers is a Rmb2,000 unit, which offers the choice of filters for different types of air-quality problems, including anti-bacterial, formaldehyde removal and deodorising filters.

The company's new BA-7060i fine dust and coarse dust purification equipment also attracted considerable attention at the event. A sweeper, concealed beneath its vertical cylindrical body, can filter out 99 per cent of the coarse dust (with a diameter of greater than 100 micrometres), while its 600Pa strong suction can sweep dust from any corner of a room. The main air purifier can then filter 99 per cent of the fine dust (with diameters between 0.1 and to 100 micrometres), which can be directly inhaled into the pulmonary alveolus and cause a number of diseases.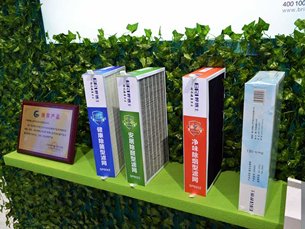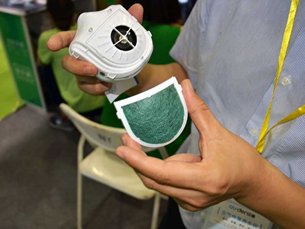 Competitive Edge
Among other innovations featured was one by the Ningbo Bring Environmental Protection Technology. Its new air purifier uses bipolar electrostatic technology and – according to Fang Jiansheng, the company's Deputy R&D Manager – can inhibit ozone generation while purifying the air, preventing secondary pollution.

Mr Fang said that all of Bring's products comply with the new air purifier national standards. Xu Beimin, the company's Marketing Director, also emphasised that its air purifier can save money as its bipolar electrostatic technology makes filter replacement redundant.

Xiamen Voke Health Technology is a Chinese, German and Hong Kong joint venture. According to Guo Yongfa, the company's Sales Manager, quality is its main selling point. He said the mainland operation relies heavily on the experience of its parent company, Xiamen Voke Mould & Plastic Engineering, which has been developing moulds for more than two decades and exporting them to several leading carmakers, including BMW, Mercedes Benz and Rolls Royce.

Air purification equipment, according to Mr Guo, needs to have well-designed moulds, as these affect the performance, noise level and energy efficiency of the equipment. Voke's products, he said, are made of industrial-grade materials that are fire- and corrosion-resistant.
Nasal Masks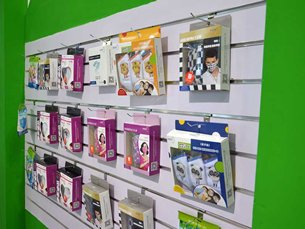 Manufacturers have since made improvements on the previously popular PM2.5 masks, which were capable of filtering particles smaller than 2.5 micrometres. Taiwan Nano Filter Tech debuted its miniature nasal masks at the show. Compared with ordinary masks, which cover half of the user's face, the company's N70 and N91 filters can easily fit into the nostrils.

According to Victor Lee, company Chief Executive, the mask's unique feature lies in its 100 per cent airtight design, a patented innovation in Taiwan, the mainland and Japan. This vertical filter design is said to reduce breathing resistance by about 80 per cent, far outperforming PM2.5 masks.

A company market survey showed that, typically, invisible nasal filters in the market have a filtration rate of less than 15 per cent. By comparison, the Nano Filter Tech's N70 and N91 are said to have a filtration rate of 82.7 per cent and 93.7 per cent respectively.
Innovative Filters
Shenzhen Xinlezheng Environmental Technology (China) developed its Cleanaire (YST) air-feeding mask to counter the problems of breathing difficulties, leakage and secondary damage. According to Su Xionjun, the company's Marketing Director, the mask features a powered multi-protection system that can supply six cubic metres of fresh air per hour. Exhaled carbon dioxide is then diverted by the silicone in the mask and quickly discharged through six ventilation holes. The mask comes with a four-layer filter, which can keep out 99.97 per cent of particles with diameters of more than 0.3 micrometres.

Mr Su was confident that, even when the PM2.5 value reaches 200 in Beijing, the PM value inside the mask is always kept below 10. Simulation tests showed that the PM2.5 value inside the mask stays under 40, even when the surrounding PM2.5 value is as high as 6,000.

Even with the air quality in Beijing, the mask is said to be suitable to use for up to about a week. At the end of that period, the user need only replace the filter, which costs about Rmb3. Its built-in power supply can run continuously for four to six hours, with a recharge time of 1.5 to two hours.
Odour Control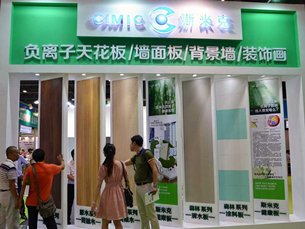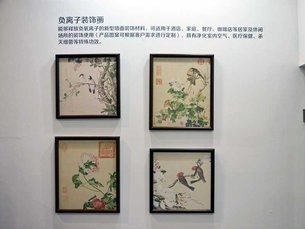 Apart from masks and air purifiers, this year's show saw a proliferation of odour-control products. Notable among these were the eco-friendly building materials produced by Shanghai CIMIC Healthy Environment Technology, said to be capable of releasing negative ions. CIMIC's negative ion health system is an eco-friendly material installed on ceilings or walls.

The company claims it is the safest negative ion generator on the market and does not require any power source. According to Huang Lijun, the company's Deputy General Manager for Sales, its material can purify the air, improve health, kill bacteria, prevent fire and adjust humidity. It is said to have a lifespan as long as the building itself.

On the industrial side, Hangzhou Gomma Trade is the sole mainland agent for Canada's Ecolo Odour Control Technologies. According to Ma Feifei, Gomma's Managing Director, Ecolo products have wide applications in sewage treatment, refuse collection and chemical plants, thanks largely to their facility for dissolving harmful substances in the air.

Consumers can also make use of Ecolo's plant-based slow-release gel, which emits gases that can dissolve odour, as well as harmful substances. Said to be suitable for home and car use, the gel has more than 360 plant ingredients and purifies the air through decomposition and permutation, rather than just using scent to cover odour.

For more China market opportunities, please visit: http://research.hktdc.com
Follow HKTDC on Facebook, Google+, LinkedIn, Twitter @hktdc
Mainland China
Hong Kong