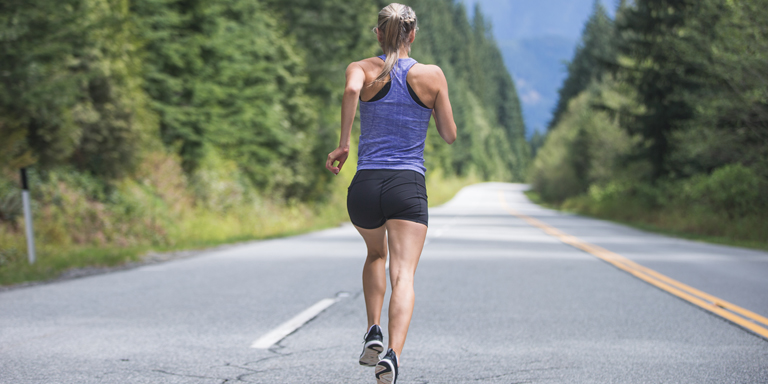 https://hkmb.hktdc.com/en/1X0A3HH4
The Right Retail Fit
Hong Kong serves as the Asian retail template for Canadian premium fitness wear brand lululemon.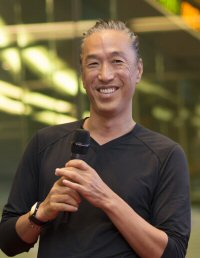 "Inhale….exhale, keep breathing," said instructor Victor Chau, as he led a group of about 200 people for an outdoor yoga session overlooking Victoria Harbour. The community event, held in July at a Hong Kong Island ferry pier, was staged to mark the opening of the first Hong Kong retail store of high-end fitness apparel brand lululemon athletica.

The store opening, in the upscale shopping mall of ifc in Central, comes four years after the Vancouver-based company entered the Hong Kong market, launching a local e-commerce site and opening three showrooms in the city.

"We open showrooms to learn about local activities, to become part of the community and to provide a retail location that is unique to that area," said Ken Lee, Lululemon Asia-Pacific General Manager. "This showroom model gave us plenty of indication on what kind of appetite the consumer here has."
Growth of Leisurewear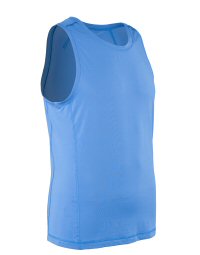 Established in 1998, lululemon has made its name through its stylish designs and use of hi-tech fabric for odour control and improving comfort and fit.

Named Canada's most valuable retail brand, lululemon is largely credited for creating the market in fashionable sportswear, thanks to the global trend towards health and fitness. Activewear or athleisure wear has reportedly grown faster than the overall apparel market in recent years as more people wear exercise clothing casually. Analysts at Barclays estimate it could grow by almost 50 per cent in the United States to more than $100 billion at retail by 2020.
Asia, too, is fast catching on to the trend, and lululemon is tapping strong growth in the region. The Hong Kong fitness industry is estimated to be worth US$300 million, with the city believed to have the highest penetration rate of health clubs in the region.

Apart from Hong Kong, where lululemon this month opened a second retail outlet in the bustling shopping district of Causeway Bay on Hong Kong Island, it has also launched a retail store in Singapore, and showrooms in Seoul, Tokyo and Shanghai, with an eye on opening another in Beijing later this year.
"Hong Kong is of key importance to lululemon and can serve as a springboard to the rest of the region."
As the company's regional base, Hong Kong serves as its retail template for its stores in Asia. "The combination of connections we have built with the Hong Kong community and its strategic location in supporting our expansion throughout Asia have been key reasons to having our regional base here," said Mr Lee.

Its Hong Kong store has already provided the company with important consumer preferences, not limited to local consumers. "We've been surprised by the wide range of guests," said Mr Lee. "We expected more Chinese guests coming in, but it's really equal; one-third Chinese, one-third local and the rest from elsewhere, so we're accommodating a wide range of guests.

"We are learning every day; from guest preferences to how people will behave, as well as sizing. Hong Kong is of key importance to lululemon and can serve as a springboard to the rest of the region and support lululemon's business expansion to innovate and position our offerings for the Asian market," he added.
Choosing Hong Kong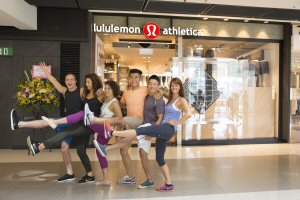 At the ifc store opening, lululemon introduced its so-called brand ambassadors from several local fitness studios, who best represent the lululemon and Hong Kong spirit.

It's one of several initiatives the company has launched to engage the local community, in keeping with its launch theme, choosehong kong.

"Hong Kong is an amazing place," said Mr Lee. "We choose Hong Kong because we love it."
Community Links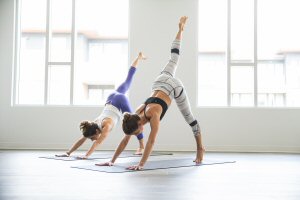 Apart from trams advertising the formal launch of lululemon stores, the company eschews traditional marketing means, opting instead to promote its presence through direct engagement with potential clients, by holding regular free yoga sessions at its showrooms and public parks. And in the run-up to the first store's opening, staff paid weekly visits to individual ifc office tenants, offering free merchandise.

"We are a mission-based organisation. Our value is in connecting with and being relevant to the local community. Hong Kong has a growing passion for yoga, running, cycling and general health and fitness. With that in mind, we are excited to open this store and offer our guests a broader assortment of products to support all the ways they like to keep fit."
Related Link
lululemon
Follow HKTDC on Facebook, Google+, LinkedIn, Twitter @hktdc
Canada
Hong Kong
North America