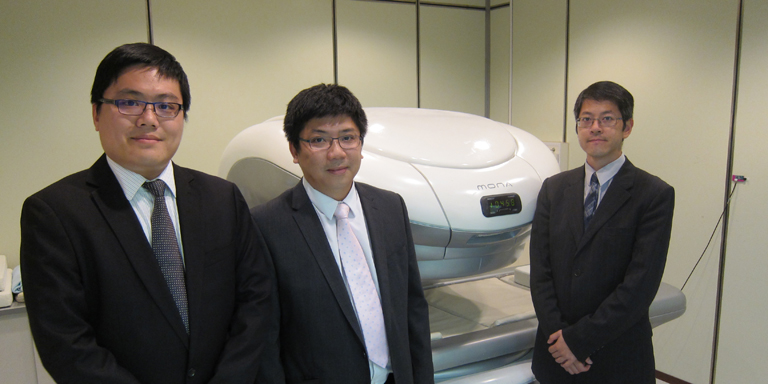 https://hkmb.hktdc.com/en/1X0A3FGB
Timely Diagnosis
Hong Kong's Time Medical MRI machines are winning clients, particularly in emerging markets such as Indonesia.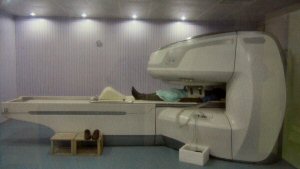 Hong Kong-based Time Medical is helping to make MRI tests widely accessible in less-developed communities, by developing smaller, discipline-specific scanning systems. Founders Johnson Chong and Simon Yeung set up Time Medical in 2008 at the Hong Kong Science and Technology Park after working at New York's Columbia University and the University of Hong Kong as research scientists. Their goal is to cut production costs of MRI machines by breaking down traditional full-body scan systems into smaller models for specific body parts, such as heart and spine. This innovation makes the technology more accessible in emerging markets and remote locations.

In 2011, Time Medical won a public tender from Indonesia's Ministry of Health to sell nine MRI machines to hospitals after a year-long negotiation with the authority. "An X-ray machine is usually all they have at hospitals in less-populated areas," said Mr Chong, who's company Vice President for Product Development. "That's why the government is monitoring the machines' performance to see how to proceed from there." He added that many of the 100 to 120 MRIs in Indonesia were commissioned 10 years ago, and are in need of upgrades.
In-house R&D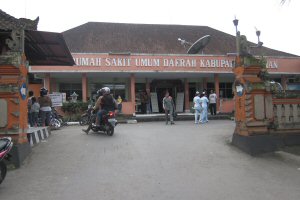 The company entered the Indonesian market in 2010 when news of the bulk tender emerged. After several rounds of pitching sessions, Time Medical beat multinational companies from the Netherlands and Japan to win the bid to supply its latest MRI models, including to Bali Island Hospital.

Mr Yeung, the company's Senior Vice President for Product Development, cited the company's in-house R&D, which helped lower production costs by 20 to 30 per cent. "Large-scale corporations often outsource their R&D component to external parties," said Mr Yeung. "Our background in bio-medical engineering makes us stand out from the crowd."

He added that Time Medical's responsive maintenance service is another key feature. "We have a local team stationed in Indonesia, offering immediate on-site support," said Mr Chong. "For advanced support, they can contact engineers at our headquarters in Hong Kong for remote diagnosis." For severe breakdowns, as in the case of fire and flooding, the company offers on-site maintenance.

"From our global service centre in Hong Kong, our experts can reach the affected sites quickly; if we receive the report today, we'd be flying tomorrow. It positions us as a client-driven, responsive team," Mr Chong said.
IP Protection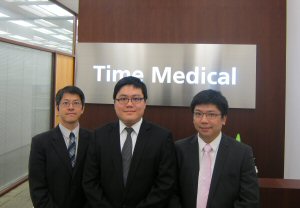 Backed by Hong Kong's strong IP protection, the majority of the product development is conducted in Hong Kong, from where the company also oversees operations of its branch offices, including Singapore as well as its manufacturing base in Shanghai and the R&D centre in San Diego, in the United States.

"Our core technology, from hardware to the system itself, is developed in Hong Kong because we have the manpower and technical support here," said Mr Yeung. "Hong Kong is very forward-thinking and has the resources to nurture new talent." Respected tertiary institutions, such as the Chinese University of Hong Kong, offer world-class courses covering the fundamentals in bio-medical engineering, he added.

Time Medical is now developing an MRI system for newborns, who are more vulnerable to adult scans.

"By reducing the machine's size and weight, the system can be installed next to the neonatal intensive care unit (NICU). While newborn patients can undergo MRI scans quickly, risks of moving babies from the NICU to the radiology department can also be reduced."

The company is now looking to extend its reach in other emerging markets, including Russia, Southeast Asia and Latin America, where it will start installing MRI machines in Argentina next month.
Related Links
In Style • Hong Kong
Time Medical
Follow HKTDC on Facebook, Google+, LinkedIn, Twitter @hktdc
Medical Supplies & Medicine
Technology