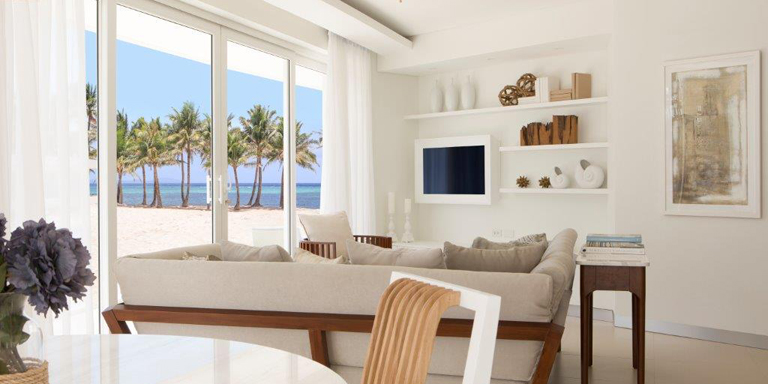 https://hkmb.hktdc.com/en/1X0A3F8J
Property is Prime
Overseas apartments are hot property for Hong Kong investors eyeing bricks and mortar assets in prime locations.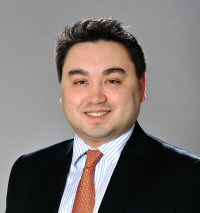 Hongkongers have money to invest, and property is on their watch list. Such is the appetite for investment in prime location homes abroad that developers sometimes struggle to keep up with demand.

Gavin Sung, Head of International Residential Sales, Savills, says Hong Kong's rich supply of wealthy and ambitious investors, who have strong links with key markets such as Australia, Canada, the United Kingdom and the United States, "would definitely have an impact." The transparency of the digital era helps give overseas investors greater confidence in what they are buying, he added.

Demand has also ramped up among emerging-buyer groups.

"Investing in overseas property used to be the preserve of the world's elite, however, nowadays the middle classes are choosing property as a mainstream investment tool. I think interest is unquestionably increasing and I don't foresee any change to that," said Mr Sung.
China Gateway Effect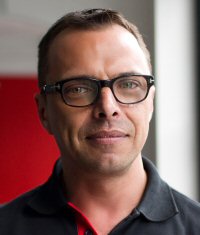 Hong Kong's status as the Chinese mainland's global gateway is also boosting demand among cashed-up mainland investors. Juwai.com, a multilingual international property website for mainland buyers, was launched in 2011, and according to co-CEO Andrew Taylor, it now has 2.5 million listings from 89 countries, and gets 2.6 million online visits each month.

"It was only when we started to hear Mandarin being spoken around Hong Kong that we realised there was a need for a portal like Juwai.com," Mr Taylor said. "Chinese buyers were coming to Hong Kong in large numbers to purchase property, and we wondered where they would go next. We started the site to help them find the property of their dreams overseas."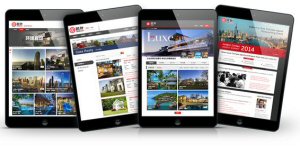 Forbes has called the company "China's biggest real estate source for those looking to buy overseas." Juwai.com was also named 2014's most influential international property site in China by the China Electronic Commerce Association.

"Hong Kong is the base for most of our team that deals with real estate agents and other advertising customers around the world," said Mr Taylor, who added that the global-focused Hong Kong office complements the company's Shanghai team, which works directly with mainland clients there. "Hong Kong is the ideal place to have a business that links China and the world," he said. "In fact, our team is growing so quickly that we just took an extra floor in our office building."
Demand Driven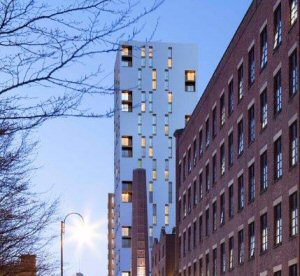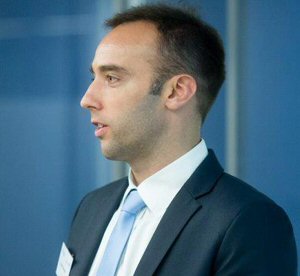 Hamish Pound, Investment Manager for IP Global Ltd, has been "taken aback" by the level of demand from the company's recent investment seminar featuring The Assembly, a Manchester development in the UK. The 28-storey city centre high-rise will tap demand from university students, academics and professionals, said Mr Pound.

The Hong Kong launch was "absolutely down to demand," he said. "We had high hopes – and we've had a huge response, both from locals and investors on the ground in Hong Kong. Manchester – Europe's largest combined university campus and with direct flights from Hong Kong via Cathay Pacific Airways – really is on everyone's radar," Mr Pound said.
Fifty per cent of the 156 units offered in The Assembly were reserved on the first day of the June launch, which was conducted concurrently in various markets except for the UK. Mr Pound said there was "particularly strong interest from Hong Kong investors." In light of this demand, IP Global is due to launch another project in Manchester next month – Cyberquay, which is a new development near Media City.
Expectations Exceeded
In 2014, Hong Kong was chosen for the global launch of Aqua Boracay by YOO, the first branded residential development on the Philippines' Boracay Island. Based on its successful debut results, the developer is returning to Hong Kong next month for a further release.
"Asia is the centre of global growth and Hong Kong its capital city."
Marco Biggiogero, Chairman of Aqua Boracay, said Hong Kong was the logical place to host the property's international launch. "Asia is the centre of global growth and Hong Kong its capital city," he said. "Hong Kong is unique as it has a local and expat population that appreciate design, and are savvy investors willing to purchase properties throughout the region."

Within weeks of last year's launch in Hong Kong, the first phase was 30 per cent sold, "which exceeded our expectations," Mr Biggiogero added. "Following our success, as we launch our final phase next month, we are heading back to Hong Kong."

Akihiko Mizuno, JLL's Head of Capital Markets Japan, says that Tokyo is so hot right now for Hong Kong and Singapore-based investors that he struggles to find property to meet the demand. He hopes to have a development to offer later this year – and if so, will be heading to Hong Kong to market it.
Related Links
IP Global
Juwai.com
Savills Hong Kong
Follow HKTDC on Facebook, Google+, LinkedIn, Twitter @hktdc
United Kingdom
Hong Kong
Western Europe