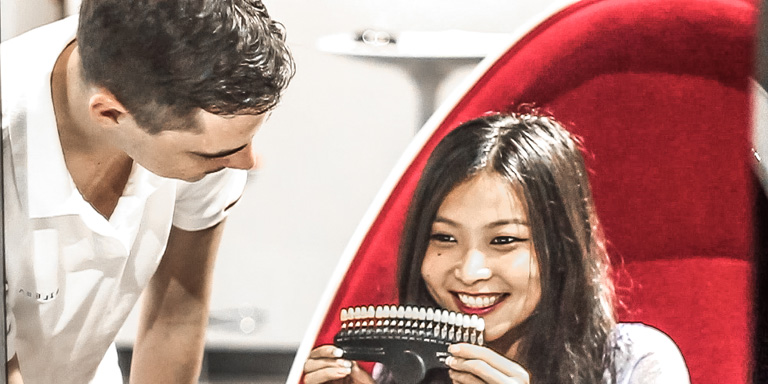 https://hkmb.hktdc.com/en/1X0A3BW7
Pearly Profit
Upscale teeth whitening outlet The Smile Bar launches in Hong Kong.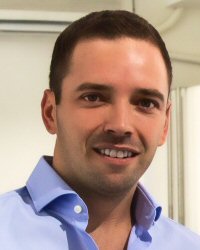 Hong Kongers looking for the perfect smile can now check into a new venue dedicated to teeth whitening that offers a distinctly upscale approach. The 20-minute procedure, using a whitening gel on teeth that's exposed to LED plasma light, promises to make teeth two to nine shades lighter.

With an official launch next month, when it will host an open day, the Smile Bar has been operating since the end of July. Its Wan Chai location has been averaging about three bookings per day, according to one of its founders, French businessman Jean-Marie Lamendour.
A Unique Proposition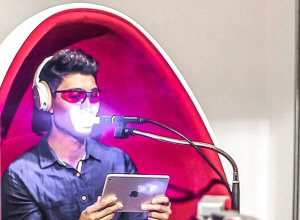 A Hong Kong resident for three years, Mr Lamendour established the Smile Bar with four partners, three French and one Swedish. The idea came from a friend who set up a similar business in France six years ago. "It was a big success, and in five years, they had around 500 outlets. But the dentist's lobby in France got angry as they weren't getting as many customers, so my friend was forced to use a less-effective product, then the French passed a law to protect dentists."

In Hong Kong, setting up a teeth-whitening service is a relatively straightforward process, according to Mr Lamendour, who noted that the procedure is considered to be cosmetic rather than dental in the city. "Our Swedish business partner, Andreas, went to China and came across this Swedish brand, Brilliant Smile, and we realised that the gel had a formula that uses six per cent peroxide, which causes very little tooth sensitivity or side effects." Dentists use 20 to 35 per cent peroxide, and discomfort is common.
"We went to Sweden to sample the product and found the gel was easy to apply and there was no pain. If you go to the dentist, your teeth can feel really painful five or six days after the procedure," he said.

To provide a high-quality service, The Smile Bar invested a considerable amount in equipment. "In France, they were using a syringe that cost US$1, whereas ours costs US$40. Our LED plasma light cost €2,000 (US$2,222), whereas many teeth-whitening salons will only invest around US$200 in a lamp."
Start-up Costs
Setting up the Smile Bar in Hong Kong was "really easy," according to Mr Lamendour. While he thinks the market for teeth whitening may be bigger in Japan, South Korea and Thailand, he and his partners chose to set up the business in Hong Kong where the process is fast, straightforward and affordable.

"We know people who want to open Smile Bars in China and Thailand, but it's much more difficult to get established compared to Hong Kong. In China, you need to have a partner and there's no protection for the brand, so we'd want to operate as a franchise if we set up there. It's important we find the right partners so we can protect our brand image."

With an initial start-up cost of HK$1.2 million, which was covered by the five investors, Mr Lamendour said they would consider working with local investors. "We could have invested $500,000 in the business, but we wanted to make it good. We've not reached out to angel investors yet, but we're open to anything."
Forming Partnerships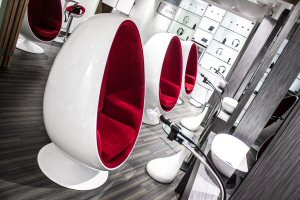 The company is now focused on rolling out its service across Hong Kong, including in luxury malls and possibly five-star hotels. "If we had the money, perhaps we would have gone straight to [upscale shopping mall] ifc, where everyone can see you. But then we wondered if people would want to be seen having the treatment, so we decided to set up in a more discreet location. Here you are pretty hidden, and if people want extra privacy, they can book our VIP room."

Mr Lamendour also points out that setting up in Wan Chai meant they stand to lose less money than if they had set up in ifc. "But with rental costs being so high in Hong Kong, we need to grow quickly," he says.

Apart from luxury malls, Smile Bar is also reaching out to wedding planners and airline crews staying overnight in the city. "We could also offer one seat [from which to offer the treatment] in the VIP area of a first-class airport lounge or beauty salon," he adds.

The focus now is to break even, which it can do with three customers per day, according to Mr Lamendour. "In the restaurant business, there is a constant worry over staff, but at Smile Bar we only need to employ one person to do the treatment."
Related Link
Brilliant Smile
The Smile Bar
Follow HKTDC on Facebook, Google+, LinkedIn, Twitter @hktdc
France
Hong Kong
Western Europe