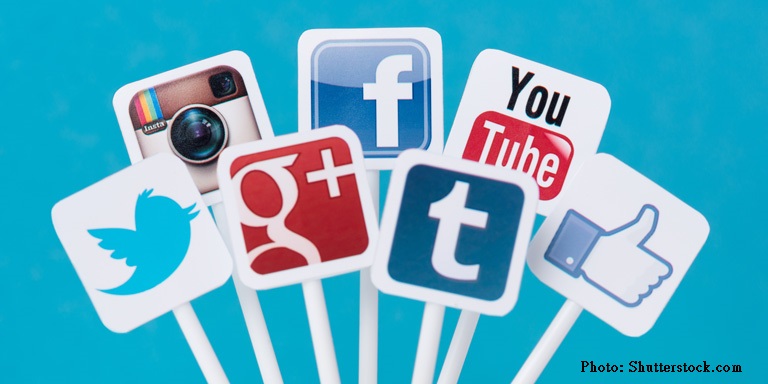 Marketing via Social Media
Engaging content and soft selling are key to winning customers through social media.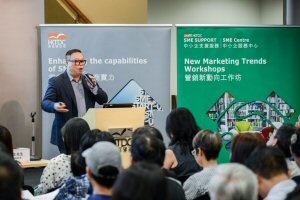 The digital revolution has transformed the way consumers buy and how businesses sell their products. As in many developed economies, advertising budgets in Hong Kong have been shifting from traditional channels such as television and magazines, to digital outlets. Consumer ability to research products on the market via the Internet means businesses, including SMEs, have to devote more resources to raising their profiles online.

At an HKTDC marketing workshop in June, Sam Hui, Vice-chairman, Hong Kong Association of Interactive Marketing, said the goal of social media or inbound marketing is to attract visitors through search engine optimisation and producing engaging content.

"Inbound marketing is about getting found online through websites such as YouTube and Twitter through interesting content that viewers can relate to," said Mr Hui. He noted that this type of marketing strategy creates a two-way dialogue, much of which is facilitated by new media, including blogs, search engines, podcasts and social media.

Four Rules on Managing Digital Campaign:


1. Content is king. No one wants to listen to a brand that only talks about itself

2. Use the right platform. Reach target audiences at their places of residence

3. Digital is for branding and interaction; it is not an immediate sales tool

4. More cost-effective to use existing customer databases rather than buying new customer lists.
Soft Sell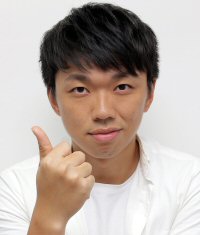 US President Barack Obama's election campaigns have set benchmarks in the use of social media for marketing. During his 2012 re-election bid, Mr Obama's camp generated nearly four times as much content as Republican Mitt Romney, a challenger who faced an incumbent active on nearly twice as many social media platforms.

Many consider the holy grail of social media marketing, whether B2B or B2C, to be the use of human-interest elements. Fox Yu, co-founder of Hong Kong-based production team Bomba, said the company would reject clients that ask them to produce "hard-sell" promotions, which he says will likely fail to find an audience.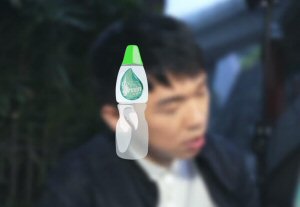 Bomba is among several leading local production companies that are tapping the boom in social media marketing.

"Generating 'likes' is key," said Mr Yu, noting such responses tend to come from a viewership more diverse than those who post remarks online. "Those who comment are already loyal viewers, so having a lot of 'comment' does not necessarily mean higher reach," he said.

To date, Bomba has partnered with about 60 corporate clients, including Watsons and Sony, and has garnered about 400,000 subscribers on its YouTube channel.
Adding Value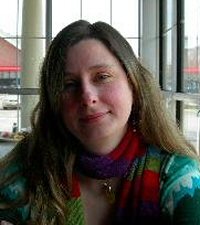 Apart from interesting storylines, value-added content in the form of how-to videos, is also an effective way to transform viewership into actual sales. "Valuable information helps boost customer loyalty," said Mr Hui. "It also helps direct traffic to your website when you embed links to your site."

Still, social media should not be seen as an immediate sales tool, according to Adriana Bóveda-Lambie, Assistant Professor of Marketing at New York-based Rochester Institute of Technology.

"Digital succeeds where TV did not, because of its ability to measure feedback," said Ms Boveda. "However, one shouldn't assume it's all about sales. Content marketing is key to keep customers interested and engaged. Companies need to research and understand the interests of their market so that they cater to it in the content." Ms Boveda noted that web and mobile optimisation strategies that follow how the customer searches and interacts are just as important.

One way to understand consumer behaviour is to gather information, such as their points of interest and contact details, for follow-up. Together with call-to-action links, Mr Hui said, this strategy will shine a light on how to launch future campaigns. "The more you learn about your leads, the deeper you understand their purchasing behaviour, and this will make it easier for you to personalise content that meet their needs."

Mr Hui added that casual viewers can be converted into customers with special promotion deals. "And with the data collected, you'll get to know their likes and dislikes, which will be useful for formulating marketing plans."

To harness the power of new media, companies need to rethink the way they market bottom-up. "Know what the customers really need, don't be afraid when it comes to technology and new media," said Mr Hui, adding that the close of a transaction signals the start of a new selling cycle. Given that, he said, companies should maintain an actively engaged relationship with their consumers to make the most out of "customer lifetime value."
Related Links
Bomba
Hong Kong Association of Interactive Marketing
Follow HKTDC on Facebook, Google+, LinkedIn, Twitter @hktdc