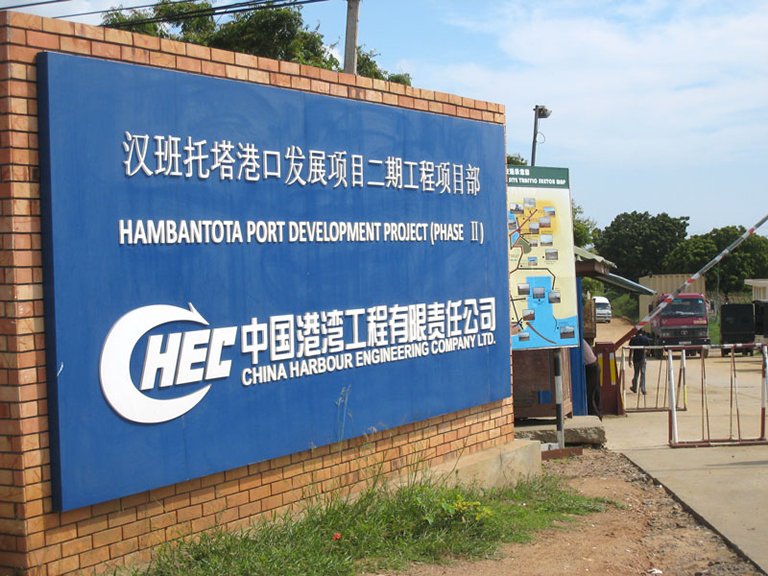 https://hkmb.hktdc.com/en/1X0A3AAW
Sri Lanka: A Key Node on the 21st Century Maritime Silk Road
Set in the middle of the major Indian Ocean trade routes, Sri Lanka forms an integral part of sea-rail transportation network envisaged in China's "One Belt, One Road" initiative.
According to Vision and Actions on Jointly Building the Silk Road Economic Belt and the 21st Century Maritime Silk Road, a key strategy document produced by the Chinese government, the "maritime silk road" will consist of two routes, one of which will run from China's coastal ports to Europe via the South China Sea and Indian Ocean. As the key Eurasian shipping route, the Indian Ocean plays a major role in facilitating China's overseas trade and the transportation of fuel and raw materials. Sri Lanka, an island country in the Indian Ocean, is seen as one of the vital nodes along the maritime Silk Road. In line with this, the Chinese province of Guangdong will ally with Sri Lanka to build the proposed sea-rail multi-modal transportation corridor as part of its participation in the "One Belt, One Road" initiative and the plan of developing the Guangdong-Hong Kong-Macau Big Bay Area into an international logistics hub as part of the Silk Road Economic Belt.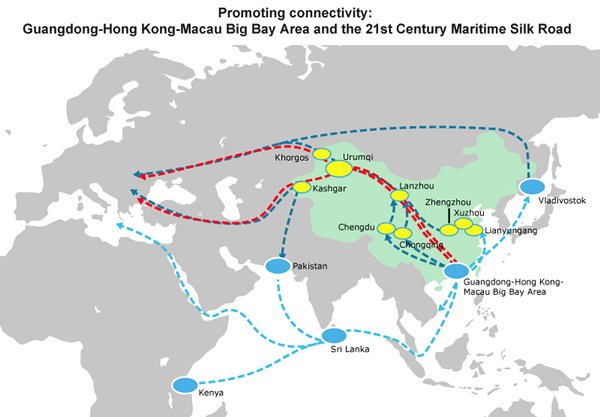 Sri Lanka's Logistics Strengths
Situated in the Indian Ocean, along some of the world's busiest shipping routes and close to India, Sri Lanka has a distinct locational advantage, which should see it develop into a key shipping centre and logistics hub in South Asia (See Sri Lanka: An Emerging Logistics Hub in South Asia). Despite being a small economy, with a total trade amounting to about US$31 billion in 2014 (only 4% of India's US$778 billion), Sri Lanka is an important transhipment hub in the region. It is a site where many shipping companies consolidate and deconsolidate cargo for transhipping to other destinations. In 2014, the Port of Colombo reported a growth of 12.3% in container traffic to 4.88 million TEUs, of which transhipment cargo accounted for 75% of total container throughput.
World Shipping Council statistics show that the Port of Colombo – Sri Lanka's major container port on the west coast – was the busiest port in South Asia in 2013, handling 4.31 million TEUs. This puts it ahead of India's largest container port, Jawaharlal Nehru (4.12 million TEUs in 2013).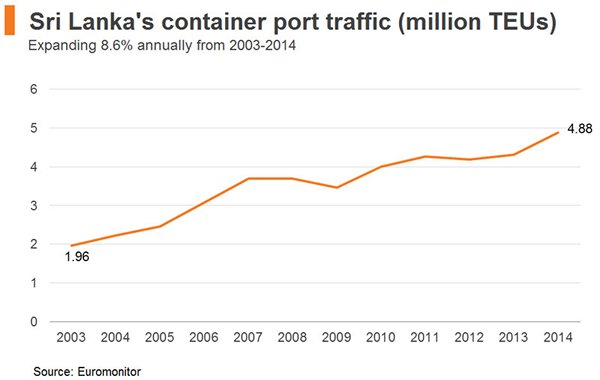 Port of Colombo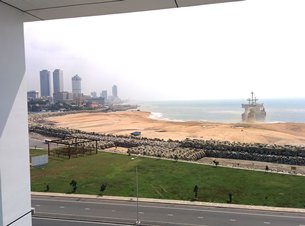 Amid the growing demand for international logistics services, Sri Lanka has launched the Colombo Port Expansion Project (CPEP). Prior to the project, there were three terminals in the Port of Colombo: Jaya Container Terminal, Unity Container Terminal and South Asia Gateway Terminal, with seven main container berths and four feeder berths.
Following the completion of the CPEP, three more terminals will be available. The first of these, the South Container Terminal (developed by Colombo International Container Terminals Limited, a joint venture (JV) between China Merchants Holdings (International) Co Ltd and SLPA) has already commenced operations. This is the first terminal in South Asia that can accommodate a mega-sized vessel. The SLPA-owned East Container Terminal (ECT) will come into operation in late 2015, while the West Container Terminal is still at the planning stage. It is expected that the container handling capacity of Port of Colombo could be increased from slightly more than 4 million TEUs to 12 million TEUs per year, making it one of the world's largest container ports.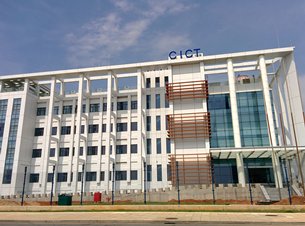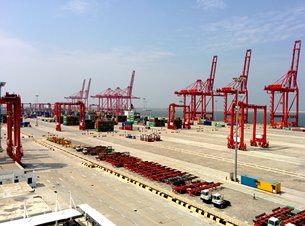 Hambantota Port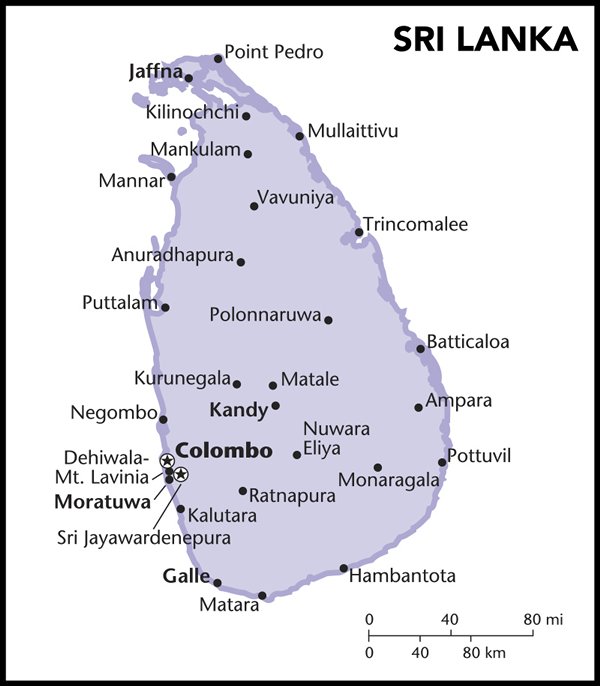 In order to further expand the country's logistics sector, the Sri Lankan government is developing a new port and economic zone in Hambantota, a southern coastal district. Significantly, the designated contractor for the whole project is a JV between China Harbour Engineering Co and Sinohydro Corporation Ltd.
Phase one of the projects has already been completed, delivering a port capable of berthing four vessels and a bunkering terminal that started operation in 2014. The current plan will see the second phase of the port's development add a container terminal with seven berths, while a dockyard will be added in third phase. It is expected that the construction of phase two will be completed by the end of 2015. While a vast proportion of the project is still under construction, the Hambantota port has already made good progress, handling a total of 388 ships in 2014 - more than double its 2013 throughput.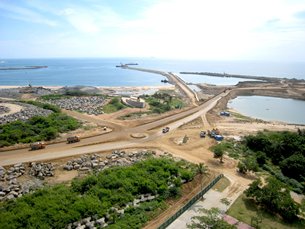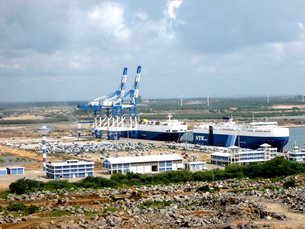 Although Sri Lanka does not manufacture automobiles, Hambantota is now becoming a transshipment hub for finished vehicles. Given its desirable location, augmented by its deep-water port, carmakers from Japan, Korea and India are increasingly using Hambantota as a nexus for transshipping vehicles built in India, Thailand, Japan and China to markets in Africa, the Middle East, Europe and the Americas. According to SLPA, the port handled 254 Ro-Ro vessels (i.e. ships carrying vehicles) in 2014, an 85% increase on the previous year. The total number of motor vehicles handled approached 190,000 in 2014, compared to about 65,000 in 2013. Aside from vehicles, the Hambantota port is also set to become a transshipment hub for a range of other merchandise, similar to the Port of Colombo. In particular, it is looking to service goods manufactured in OEM plants in other Asian production bases.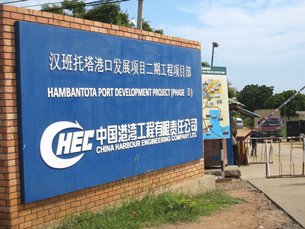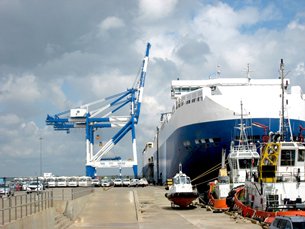 Foreign Participation
Despite heavy public and private investment in infrastructure – long considered an essential "tangible factor" for a logistics hub - Sri Lanka is encountering challenges in terms of "intangible factors", including access to a sufficient number of qualified professionals and international participants in the field. Not surprisingly, the country's logistics and transport industry still lags behind a number of the region's other leading hubs, including Hong Kong, Singapore and Dubai.
Sri Lanka was ranked 89th out of 160 countries in the World Bank's 2014 Logistics Performance Indicator (LPI). Notably, Sri Lanka scored 2.91 on competence and quality of logistics services, compared to India's 3.03, UAE's 3.5, Hong Kong's 3.81 and Singapore's 3.97. This indicates a need for Sri Lanka to improve the quality of its logistics services, as well as a requirement for greater investment in "hardware" - ports, roads and railways.
The participation of foreign logistics service suppliers, many of whom could bring in the level of services that meet international standards, is important for the future development of Sri Lanka's logistics industry. Currently, the permitted foreign shareholding of a shipping agency in Sri Lanka can be up to 40%, while requests for a larger share has to be approved by the Board of Investment (BOI) on a case-by-case basis.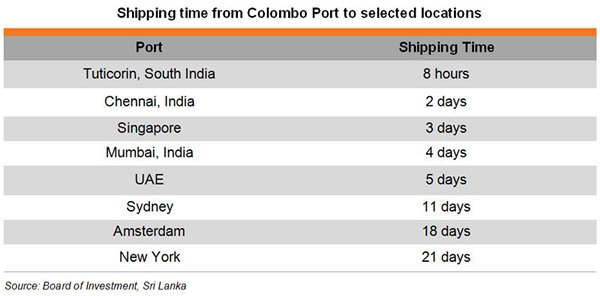 Apart from its locational benefits, Sri Lanka has other advantages likely to appeal to foreign logistics companies. Unlike a number of other developing nations, Sri Lanka seldom experiences port congestion or large-scale industrial unrest. In addition, the relevant costs involved in undertaking international trade in Sri Lanka are cheaper than when carrying out comparable activities among its regional peers. According to the World Bank's Doing Business Report 2015, the per-container cost for exporting and importing to and from Sri Lanka are, respectively, US$560 and US$690 – much lower than the South Asian average (US$1,923 and US$2,118) and in Mumbai (US$1,120 and US$1,250).
During a HKTDC Research field trip to a Hong Kong-based shipping and logistics services provider operating in Sri Lanka in early 2015, it was pointed out that an increasing number of liner and barge transport companies are moving to the country. This is gradually helping Sri Lanka achieve the economies of scale required to succeed in the logistics industry. APL Logistics, one of the world's largest logistics companies, for example, has announced it will set up a regional consolidation hub for South Asia in Sri Lanka this year. Its company statement said that the logistics service provider will operate container freight stations, warehouses and other logistics-related businesses in the country. In a similar vein, Hong Kong logistics services suppliers who are considering expanding their business further afield can work with their Sri Lankan counterparts to access the opportunities in South Asia.
Useful Contacts
Sri Lanka
Other Asian Countries