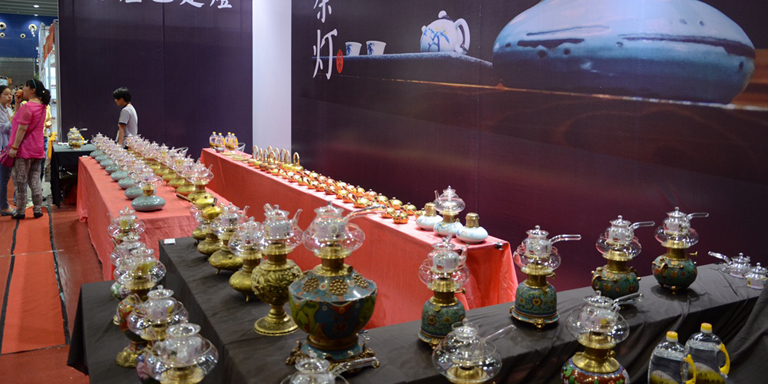 Branding to a Tea
Chinese tea companies focus on branding amid rising competition.
The 2015 Spring Guangzhou Tea Expo, held in May, saw many exhibitors keen to avoid a repeat of the weak outcome at the 10th China Pu'er Tea Expo, held earlier. The recent market downturn has been blamed for the drop in the overall transaction value at that event, from Rmb1.4 billion last year to Rmb1.275 billion this year.

At the Guangzhou Expo, many tea exhibitors were keen to define their brand, while others focused on expanding into new markets, including the northern China markets.

Price fluctuations in the pu'er tea market are now common, according to Deng Yaran, President of Xishuangbanna Tongqinghao, which owns the high-end brand, Tongqinghao pu'er tea. Despite the current sluggishness in the pu'er tea market, the company reported steady year-on-year growth.

The downturn appears to be mainly affecting the mass-market tea and small-tree tea sector, which is countering the trend by focusing on branding.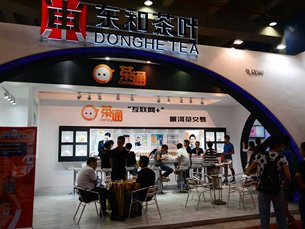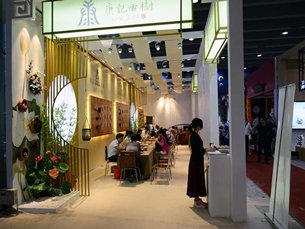 Established two years ago, Menghai Kangj's Kangji Old Tree brand pu'er tea is squarely focused on the mass market. According to Kang Weipeng, the company's Regional Manager, its pu'er tea (Rmb100-300/400 grams) is its best seller. At present, the company does not operate its own production base and primarily sells tea sourced from other areas.

The tea market's low entry threshold has seen the emergence of a number of low-quality tea businesses, as well as those specialising in the high end, said Mr Kang, forcing many tea dealers to put considerable effort into defining their market positioning. He sees brand-building as essential in the current market, as well as a high price-performance ratio.
Organic Black Tea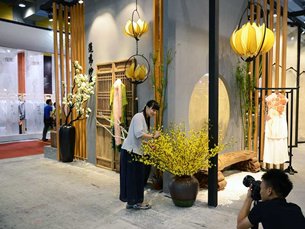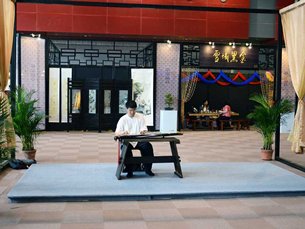 Sales of Guangdong's black tea products grew impressively in 2014, according to figures from the Guangdong Tea Procession Association. In the case of Yingde Black Tea, for example, the company's year-on-year sales grew by almost 70 per cent, with its volume growth accounting for more than 30 per cent of the total volume growth of Guangdong's tea industry.

While the area's black tea crop was mainly for export, today it is finding favour with mainland consumers, despite increasing competition, according to Chen Moulian, Laochayuan's Managing Director. Apart from Yingde, Yunnan and Guangxi are also beginning to produce black tea. The company's products also mainly targets the mass market, with sales proving particularly brisk for black tea products priced at Rmb400-600/kg. At present, the company primarily sells via third-party distributors, but plans to sell direct via WeChat and other e-commerce platforms.

After starting out selling mostly loose tea, in 2011, it began building its proprietary Laochayuan brand of black tea, which saw annual sales soar by up to 50 per cent. The company says Laochayuan tea is grown on an eco-friendly plantation in a pollution-free environment. During the 20 or more days of the year when there is a high risk of pest infestation, no tea leaves are picked and no pesticide is sprayed, with the insects allowed free rein. Once the hot weather sets in, the insects move on and the rotten tea leaves are cut and allowed to re-grow.

Another organic black tea exhibitor, Mingji, a Yingde-based company, uses natural spring water from Huangdong, a nature reserve known for the purity of its water supply, to cultivate its Yuedehong branded black tea.

According to Yang Fenghua, Mingji's Operations Director, the management and day-to-day running of its production base comply with QS standards, as well as organic food standards. He says that the company's sales output and level have surpassed those of last year. The company sells locally and overseas, with the United Kingdom, Denmark, Switzerland and the Middle East being its major markets. Its primary product is high-end organic black tea, with the varieties priced at about Rmb1,400 per kilogramme in highest demand.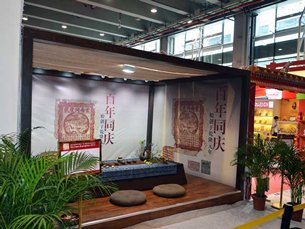 Mr Yang says that during the two months between the Spring Festival and the Qing Ming Festival, the company only had two harvests of black tea, totalling 1,000 kilogrammes. That's compared to black-tea growers who spray pesticides and use chemical fertilisers and are said to achieve five harvests, totalling 5,000 kilogrammes, in the same time frame.
Another company going the organic route is Daxin, a Fujian-based white tea specialist. Geng Kun, the company's tea expert, said that white tea's popularity soared after the 2010 Shanghai World Expo, where the drink was widely featured. According to the company, its established brand recorded sales of Rmb20 million in 2014. This year the company launched into the spring tea sector and is already reporting sales worth Rmb15 million.

According to Mr Geng, sales of its white tea (Rmb200-500 per 500 grammes) are particularly brisk. Citing a well-known Chinese maxim – "Tea in one year, medicine in three years, and treasure in seven years" – he said white tea can be viewed as a collector's item. Mr Geng said that high-end white tea is keenly sought, with prices ranging from Rmb1,000 to well above Rmb10,000 per 500 grams.

For more China market opportunities, please visit: http://research.hktdc.com
Follow HKTDC on Facebook, Google+, LinkedIn, Twitter @hktdc