https://hkmb.hktdc.com/en/1X0A39HS
Hong Kong Services for Mainland's Outbound Investment (3): Value-added Services Beyond Brand Management
During the course of developing their brands, mainland manufacturers often have to manage their image and reputation while taking care of the operational needs arising from high-volume production. Hong Kong's pool of brand planning and management experts can assist in the design of innovative products, help plan publicity and promotion activities, while effectively utilising a variety of resources designed to cater to the needs of individual clients. They can, for instance, help clients seek funds and sales channels through online crowdfunding platforms and assist manufacturers in pursuing transformation and upgrade by providing value-added services aside from brand development.
Meeting the Needs of Manufacturers' Transformation and Upgrade
According to Carr Ho, Business Development Director of Inspride Plot Co. Ltd., branding can be defined as "creativity + marketing" multiplied by "management + development". Speaking to HKTDC Research, he said: "Undoubtedly, in the face of excessive production capacity and weaker market demand, mainland manufacturers are in dire need of transformation and upgrade in order to strengthen their competitiveness. Raising the value-added nature of products by way of branding is one of many feasible solutions. However, to a large number of manufacturers, whose core business is production, successfully developing sustainable branding is something of a headache."
Explaining the challenge, he said: "Manufacturers must possess the right capability for creativity and technological innovation as well as having a thorough understanding of the sector before they can effectively design creative products acceptable to the market. At the same time, a number of appropriate measures - such as brand management and publicity and promotional activity – need to be in place to ensure that the product stands out in the market. Any new product or new brand must also be able to effectively stimulate market demand before it can generate a sufficient number of orders for the factory's production lines to sustain a high-volume of output."
Inspride Plot is a Hong Kong company that specialises in supplying brand planning and management services. It has a focus on building and enhancing brands for clients, as well as in assisting them in implementing a range of brand development action plans according to their individual needs. The company's clients include a number of production enterprises in Hong Kong and the mainland engaged in the manufacture of electronic digital products, garments and foodstuffs. The company has already successfully developed more than 10 new brands for its clients.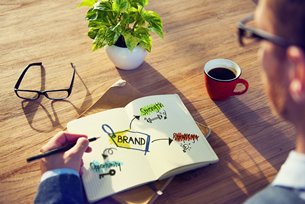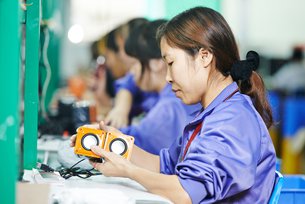 Seeking Funds and Sales Channels via Crowdfunding Platforms
Inspride Plot, for example, helped one mainland electronic plastics manufactory undergo a major transformation and upgrade. This saw it gradually develop it from being a manufactory purely undertaking OEM and processing work into a production enterprise creating products of original design and nurturing its own brands. The services provided by Inspride Plot included helping the company develop "WITTI", its smart desk lamp brand. These smart desk lamps can be connected to a mobile phone via Bluetooth and send alerts based on incoming phone data.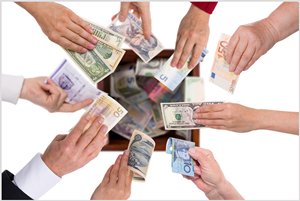 Describing the process, Ho said: "In the course of developing the above mentioned project - apart from providing the client with product design and market analysis services - we made use of online resources to test the market's rating of and receptiveness to the product. At the same time, we increased the exposure of the brand on the market and enhanced brand awareness. This was partly achieved by using Kickstarter, an online crowdfunding platform, to present the product concept to individual investors in the US and around the world, promoting the product and the brand while seeking funds and developing sales channels.
"We successfully made use of the Kickstarter platform to raise funds for the project, with the sum generated being 10 times the expected figure. Additionally, a number of foreign distributors were made aware of the project via Kickstarter, which helped expand the overseas market for "WITTI" products. Currently, the products are already on sale in the US, Hong Kong, Japan, the Middle East and several other markets."
While successful ideas and designs inevitably attract copycats, Ho believes Hong Kong branding practitioners have the experience to overcome this problem. For a long time Hong Kong's design and brand companies have faced competition from the global market, yet they have still managed to continually launch new ideas, often developing new products and brand strategies well ahead of their rivals. As such, they can always maintain their leader position way ahead of their competitors, contributing to Hong Kong's success.
Accounting Services
Design Services
Mainland China
Mainland China