https://hkmb.hktdc.com/en/1X0A34YQ
Targetting China's Seniors: Care and Recreation Services
China is becoming an increasingly aged society. As of 2014, nearly 140 million people in the country were 65 years of age or older. The percentage of such individuals in the population increased from 7.7% in 2005 to 10.1% last year. According to the United Nations, China's population of over-65ers will increase by about seven million annually per annum over the next two decades, coming to account for nearly 20% of the total population by 2035. As the elderly population increases in number, the consumer demand in the sector will also grow. The value of this "silver" market is expected to increase from Rmb4 trillion in 2014 to about Rmb106 trillion by 2050.[1]
In order to better understand the consumer attitudes and preferences of older middle-class consumers with regard to senior-specific products and services, HKTDC Research conducted focus group discussions in four major cities on the Chinese mainland in April 2015.[2] Among the topics discussed were consumer preferences towards senior-specific services, including nursing homes, domestic care services and culture and recreation services. It was found that older people were ill at ease with the term "elderly care". Respondents also hoped to see big improvements in the management of nursing homes and believed that good nursing homes needed more precise market positioning. They also looked forward to more professional domestic care services for elderly people. As for culture and recreation, older people were unwilling to pay a lot for these services because "getting together" was their chief aim.
Innovation and Breakthrough Needed for Image of Senior Care Establishments
The focus group discussions delivered the impression that nursing homes is an area ripe for a breakthrough. People hope to place their elderly parents in nursing homes because they cannot care for them for various reasons. Yet, older people hold a negative view of this type of service and are generally unwilling to move to nursing homes. Their views may be summed up as follows:
Most people hope to live in public nursing homes rather than private ones because there is a vast difference between the fees charged.

Frequent media reports about carers abusing nursing home residents has lead to a negative public perception of these facilities and invoke fear among older people.

Some people have reservations about sending their parents to nursing homes because this may give the impression that they are not filial, or are abandoning their parents.

Some healthy elderly people wish to go to nursing homes that target fit and active seniors and offer a better living environment, rather than infirmaries intended for those with disabilities or who can hardly look after themselves.

The generally low quality of service of carers and their lack of training is another reason for older people's unwillingness to move to nursing homes.
Senior Care Establishments Need More Targeted Positioning and Better Management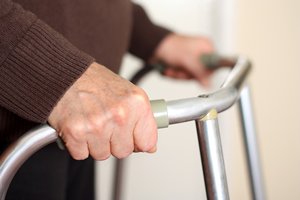 Summing up the views expressed in the children's focus group and the seniors' focus group, two main factors appear to be hampering the development of senior care establishments.
First, senior care establishments need to substantially raise their level of professional management. The negative views people have about nursing homes stems from established perceptions and the improper management of many of these aged care facilities. It is not easy to change generally held views, and it takes time. Thus, improving the management of aged care homes and giving them a better image are important steps towards changing negative views.
Second, senior care establishments need more targeted positioning. They should take into consideration the differing needs of older people. Clear positioning will help them foster competitive advantages, project a professional image and better meet the needs of the elderly. Although many of the focus group participants said they hoped to go into public nursing homes for cost reasons, they were also willing to pay more for better services.
One example of more targeted positioning could be to set up infirmaries in urban areas in the vicinity of hospitals, to cater to the elderly with disabilities or major illnesses. This would be convenient for the residents who need medical attention, and make it easier for their children to visit. Meanwhile, nursing homes for elderly people who are healthy and demand a good living environment could be situated in the suburbs. They could offer shuttle bus services to and from the city, enabling residents to visit their children on weekends.
What merits attention is that many older people are ill at ease with the term "elderly care" and prefer names such as "XX Villa" and "XX Resort" for aged care homes.
Professional Domestic Service for Seniors Much Sought After
It was learned during the focus group discussions that participants were generally not too happy with the carers they employed. Following are some of the opinions expressed:
"Their attitude towards old people is not good!"
"We want to go to the toilet at night but they never respond to our request for assistance."
"I asked her to clean a particular place but she never did."
"She only cooks the way she likes, which is both spicy and salty, and simply does not give a damn about old people's dietary habits."
Basically, participants were not satisfied with their carers but had no other alternative. They just kept looking for a new one in the hope of ultimately finding someone suitable. In general, the monthly salary for a nanny is Rmb3,500-4,000 in first-tier cities (Beijing, Shanghai and Guangzhou), but nannies usually do not like to work for families with elderly people or infants.
The cause of discontent is that the market lacks professionals properly trained in the care of elderly people. There is also no well-defined scope of duties for professional nannies, and no distinction between the seniors' nannies market and the ordinary nannies market. At present the seniors' nannies market has yet to take shape, which could explain why employers and carers are unhappy with one another.
Professionally run companies are needed to provide professional nanny services. Market demand is obvious in this respect.
Culture and Recreation Services Market for Seniors "Next to Zero Margin"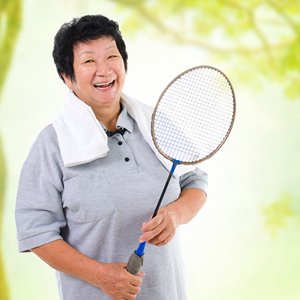 Culture and recreation services for seniors are actually close to a zero margin business for service providers. Older people need different forms of activity to occupy their time. They also need social interaction so as not to feel lonely. This is why we see older people "doing line dance" and "singing revolutionary songs" everywhere on the mainland. Even for less active pursuits like calligraphy, painting, playing a musical instrument, embroidery and computer courses, the participants are not looking to excel in these activities – they mainly want to get together with friends. The mainland government offers all kinds of cultural activities for seniors through grassroots establishments like neighbourhood cultural centres for an extremely low cost.
The discussions revealed that karaoke singing is one recreational activity that older people are most willing to pay for. Those particularly fond of singing often frequent karaoke lounges. Most of these places offer special discounts during off-peak hours in the morning and afternoon. It only costs Rmb30-40 per person for two hours, and also includes food. Since older people do not have high requirements for culture and recreation services and "getting together" is all they want, they are unwilling to pay a lot for these types of services.
Opinions Differ on Senior-specific Tours
The participants held divergent views on senior-specific tours. Views in favour include: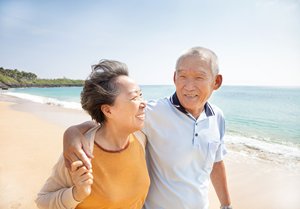 Letting older people visit different places can help stimulate their vitality.

The tempo of senior tours is more suited to older people and is not as rushed as ordinary tours.

People generally expect senior tours to have special arrangements for older people's health and safety, such as having doctors travelling with them. This may help ease children's worries about their parents' health while away (especially on extended trips) and lessen their guilt about not being able to travel with them.

Older people may travel more if there are special tours for them.

Older people and their children are willing to pay more for this kind of tour.
Opposite views about senior tours included:
Older people may not be able to cope with long travel.

The tempo of senior tours may be very slow.

The health issues of other members of the tour group may affect the itinerary.

Fit and active seniors do not think they need special attention and hope to travel as ordinary travellers.
Summing up, there is demand for senior-specific tours in the market, but further investigation and study is needed on the duration, destinations and itineraries of these tours.
---
[1] China Report on the Development of the Silver Hair Industry 2014.
[2] The focus group discussions were held in Beijing, Shanghai, Guangzhou and Wuhan in early April 2015, with two workshops being held in each city (eight workshops in total). The target respondents were older adults aged 65 or above (men and women in equal proportions) and adults who were carers of people 65 years of age or older either at home or in nursing homes. The adult respondents had a monthly household income of Rmb12,000 or more in Beijing, Shanghai and Guangdong, and Rmb8,000 or more in Wuhan. The average monthly spending level of the over-65 respondents was Rmb3,300 or more, and all the respondents had bought senior-specific products or services in the last six months. The main product types covered in the survey include: daily necessities (clothing, shoes and home appliances that can help older adults perform self-care tasks at home); food (supplements and healthcare products); and healthcare and rehabilitation supplies. The services mainly covered nursing home service, domestic service, and culture and recreation services (including tourism). As regards the overall consumer preferences of China's seniors market, please read the HKTDC Research article Targetting China's Seniors: Consumer Preferences.
Mainland China
Mainland China