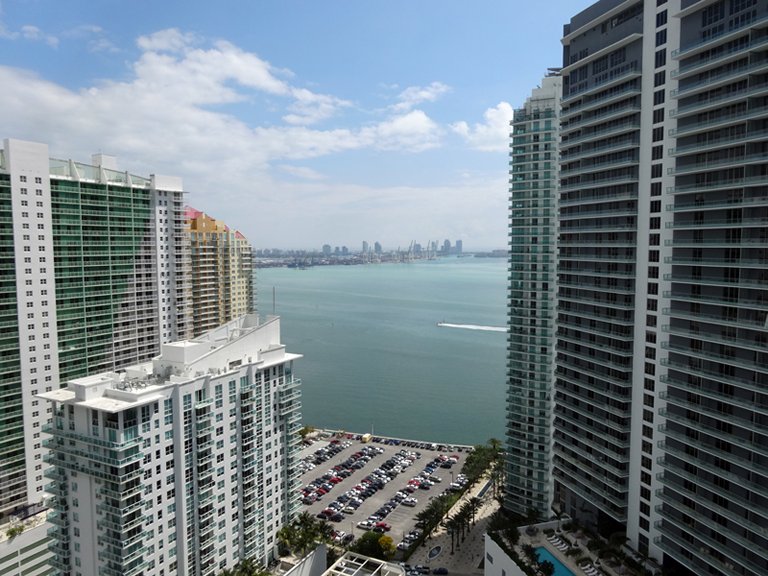 https://hkmb.hktdc.com/en/1X0A34SW
Miami: A Springboard to Latin America
Known as the "Capital of Latin America", Miami is increasingly seen as a centre for developing international trade ties and finance links with Latin America. Thanks to its gateway location in the centre of the Western Hemisphere, Miami has long been a significant conduit for traders from a number of Latin American countries – including Brazil, Chile, Costa Rica, Cuba, Dominican Republic, Honduras and Peru – looking to buy and sell with the US and the rest of the world. This buoyant two-way business and its safe haven status has seen Miami grow to become home to some 1.7 million Hispanic/Latino inhabitants and the Latin American regional headquarters of 1,200 businesses. The continued influx of assets and investments from Latin America has also made Miami one of the world's leading wealth management centres, as well as establishing it as the second-largest financial hub in the US, after New York.

Extensive Trade Links with Latin America

Its combination of 1.7 million Hispanic/Latino inhabitants (mostly Cubans[1], followed by Colombians, Nicaraguans, Puerto Ricans, Dominicans, Hondurans and Mexicans) and 1,200 Latin American regional headquarters, has seen Miami nicknamed the "Capital of Latin America".

The city is a leading platform from which to reach out to Latin America, with 60 percent of its trade (73 percent of exports and 46 percent of imports) Latin America-bound in 2014. Miami is the busiest Customs District in the State of Florida and the 12th-largest Customs District in the US. In 2014, the Miami Customs District (MCD) alone handled 3 percent of the US's international trade and more than 75 percent of Florida's trade.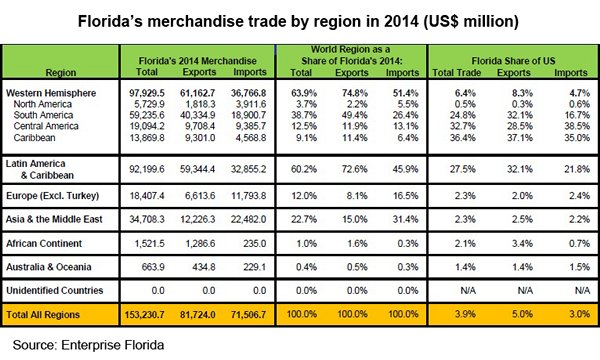 In terms of markets, nine out of MCD's top-10 trading partners were Latin American economies. Typically, Brazil, Costa Rica, the Dominican Republic, Chile, Honduras and Peru make MCD their first port of call in the US.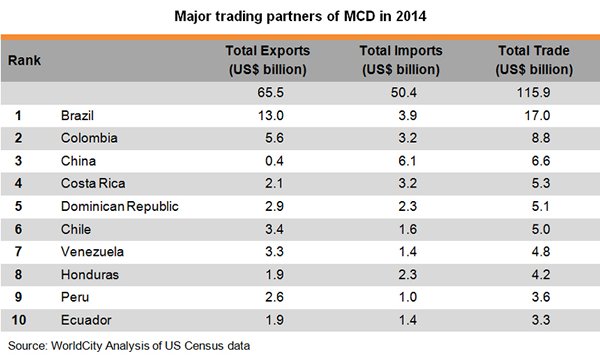 Last year, Brazil was Miami's largest trading partner, accounting for 15 percent of its total trade, while Colombia came second with 8%. China, as the only non-Latin America partner in the top-10 list, ranked third with a 6% share. While Hong Kong is not yet among Miami's major trading partner, it has moved into the top-20. In 2014, it moved up 11 positions to 17th position following a record trade year of US$2.1 billion. Thanks mainly to a surge in gold exports from MCD[2], Hong Kong's trade with Miami grew by a greater proportion and more rapidly than any of its other top-20 trade partner in 2014, witnessing an 82.3 percent jump over 2013. Over the last three years, Miami's trade with Hong Kong soared by more than 262.5 percent, compared to only 2.3 percent with the rest of the world. This stands as a testimonial to the synergistic effect of Miami and Hong Kong in bridging Latin America and Asia.

It is worth noting that, although Cuba, given the size of its economy and trade, is not one of MCD's leading trading partners[3], the sizeable Cuban population living in Miami forms an unrivalled network for both US and foreign businesspeople wanting to access the potential of the relatively unexploited Cuban market. It is also common to see Mexicans living close to the Gulf of Mexico sourcing from Miami.

The trade flows through MCD, including its two-way traffic with Latin America, is led by Miami International Airport (MIA), Port Everglades and PortMiami – the main components of MCD. As rough estimates, nearly half of the cargo traffic at PortMiami is Latin American-bound, while MIA handles more than 80% of the air cargo traffic between the US and Latin America.


Readiness for Rising Cargo Flows To and From Latin America

Due to be completed in early 2016, the Panama Canal expansion will likely prompt shippers – many of whom have long been suffering from the congestion effects of a US West Coast dockworkers' dispute – to consider alternative ports in the Gulf of Mexico or the US East Coast. The global trend of relocating production from China to manufacturing bases in the Indian subcontinent and Africa, as China's labour cost advantages lessen, could also trigger cargo traffic diversion from a number of Asian production bases, such as Myanmar and India, to the US East Coast.

PortMiami is the closest port of call to the Panama Canal along the US Eastern seaboard. It is also the only major logistics hub south of Virginia capable of handling fully laden Post-Panamax vessels (vessels such as supertankers and super container ships that are too large for the current Panama Canal). This sees PortMiami poised to benefit from the expected shift of as much as 10% of Asian-originating cargo from the US West Coast to US East Coast ports.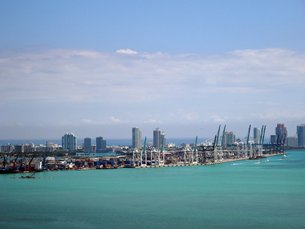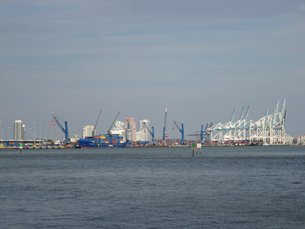 To this end, PortMiami has invested extensively in getting ready for the bigger vessels and heavier traffic. Its primary projects include the deepening of the main harbour channel from -42 feet to a depth of -50/52 feet, the installation of new Super Post-Panamax gantry cranes, the development of new on-dock intermodal rail service (with the capacity to link PortMiami to 70% of the US population within four days transit time), as well as a 4,200 feet-long, two-lane tunnel, connecting MIA and Interstate 95 Highway directly to PortMiami.

Ranked first in terms of international freight in the US in 2014, MIA offers more flights to Latin America than any other US airport. Currently served by 40 all-cargo carriers, MIA is looking strengthen its role in facilitating South-South trade[4] between Latin America and Asia. With weekly cargo services between Seoul, Taipei and Hong Kong already in place, MIA is stepping up efforts to bring in direct passenger services to Asia. If this proves successful, the Asia service is expected to be used extensively by Latin American business travelers, many of whom have previously been hesitant to visit Asia due to the long journey time. MIA has also undertaken a US$6.4 billion Capital Improvement Programme, which includes provision for a fourth runway and 100 new international gates, all designed to drive efficiency for the expected increase in cargo and passenger flows.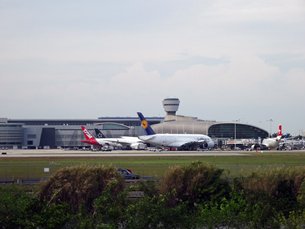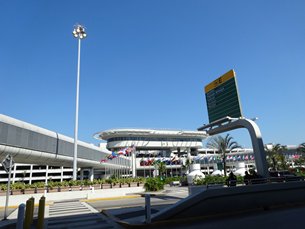 Situated just 90 miles from Cuba, both PortMiami and MIA are also set to benefit from the normalisation of US-Cuba Relations. While the ultimate decision to lift the embargo against Cuba is still in the offing, a clear regulatory relaxation has been taking place in light of the normalisation efforts. These have included the resumption of diplomatic ties announced on 1 July 2015 and amended regulations, published in January 2015, which effectively relaxed the embargo with on air and sea travel, telecommunications, financial services and trade. Charter flights operated by a number of US-based carriers, such as American Airlines (AA), JetBlue and Sun Country, are already flying to and from the island, with AA operating roughly 20 flights a week from a number of airports, including MIA.

A Safe Haven and an International Business Platform for Latin America

Located in the state of Florida, the third most populous US state (after only California and Texas), Miami has long been regarded as a safe haven for cash-rich Latin American investors and businesspeople during times of regional economic chaos. Aside from Cubans, many Venezuelans, Argentines and Brazilians have also moved their assets, businesses and families to Miami as a result of political or economic crises, when the business prospects and investment environments become unpredictable in their home countries. The Miami Association of Realtors, for example, claims Brazilians accounted for the largest share of Miami's international sales in 2011 and 2012, a time when the Brazilian economy was compromised by rising inflation, steep currency depreciation and a wave of crippling protests.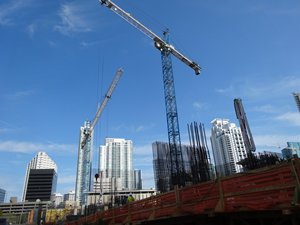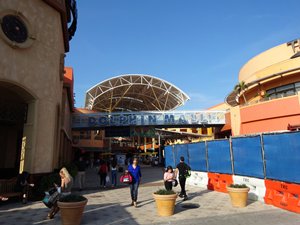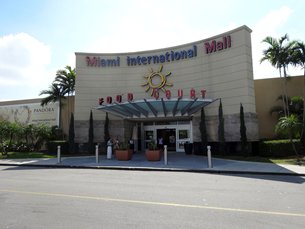 The popularity of Miami as part of the risk management plan of Latin American businesspeople, and the resultant concentration of a Latin American population in Miami, has engendered considerable demand for various related services and service providers. This ranges from medical doctors and teachers to bankers and insurers, as well as logistics players who are familiar with doing business in Latin America. This, in turn, makes Miami a natural and ready wealth management destination for any well-off Latin Americans looking for stable government and currency.

Boasting more than 120 international banks, Miami is home to the second-largest banking and financial hub in the US, after only New York. Latino bankers and financial service providers are used to meeting in Miami and frequently participate in locally-hosted events, such as the many seminars and conferences organised by the Florida International Bankers Association (FIBA), in order to discuss the latest business trends across the Americas.

Additionally buoyed by the US's Immigrant Investor Programme (EB-5) (created by Congress in 1990 to stimulate the US economy through job creation and capital investment by foreign investors), many Latinos have grown accustomed to moving their financial assets, families and international businesses to Miami as part of their contingency planning. The influx of Latin American capital and the concentration of Latin American executives/professionals in Miami has become prominent and consistent, regardless as to whether the Latin American economy is in a boom or bust. This has further helped to make Miami the ideal place to initiate trade and business with Latin America, as well as being a window for any Latin American traders and investors looking to conduct intra-regional trade.

Capitalising on South-South Trade and Investment Growth

Given their interests in approaching Asian businesspeople and the desire by Asian investors' to access Latin America, FIBA, signed a 18 March 2015 memorandum of understanding (MOU) with the Hong Kong Institute of Bankers (HKIB). The MOU explores potential collaboration with regard to promoting education and training activities between the two parties, with a view to promoting quality human resources for the banking and financial industries. Additionally, in early 2014, Enterprise Florida opened two full-service offices in Hong Kong and Shanghai in a bid to provide support to a growing number of Chinese companies interested in doing business in Florida, as well as to serve Florida's small- and medium-sized businesses as they seek to expand into China.

Boosted by the existence of a large and diverse pool of Latin American-focussed multinational corporations and the availability of a wide spectrum of banking, financial, insurance and legal arrangements – many tailor-made for different Latin America markets – Miami has consistently been named América Economía (a Latin American business magazine) as the best city for doing business with Latin America. It has also won plaudits for the ease of hiring Latin American employees in the city and its facility for finding Latin America-origin business partners.

On top of its enhanced logistics infrastructure and concentration of a linguistically diverse Latino population, its low-tax environment and relatively low cost of hiring and living are also underlying reasons that corporations from the US, Latin America and Europe choose to locate (or relocate) their headquarters to Miami. This enables them to take advantage of a time zone benefit[5] (over US West Coast cities such as Los Angeles) and stay close to the business opportunities in and from Latin America.


Taking a bold and optimistic view of Miami's future and its strategic role in Asian-Latin American trade and investment flows, many property developers have launched massive projects designed to cater to the up-and-coming demand for residential and commercial properties. A leading example here is the US$1.05 billion Brickell City Centre, developed by Swire Properties Inc, the US real estate subsidiary of Hong Kong-based Swire Pacific Holdings Ltd. Spanning four city blocks and set in the centre of the Brickell financial district of Miami, this 5.4 million square-foot development is currently the largest mixed-use urban development in Miami. It includes an underground car park, two mid-rise office buildings, two residential towers, a hotel, serviced apartments, and 500,000 square feet of retail and entertainment space.

Miami is also an increasingly important showcase for Latin American designers and artists to showcase their works to an international audience, including Asian buyers. Romero Britto, the internationally renowned Brazilian pop artist, for instance, has opened an art gallery on Lincoln Road in South Beach, Miami, in order to showcase his colourful sculptures, paintings and licensed products, as well as his limited edition works, prints and lithographs. In a bid to access the Asian market, Romero has also visited Hong Kong over recent years, staging exhibitions at the Opera Gallery, 1881 Heritage and APM Mall.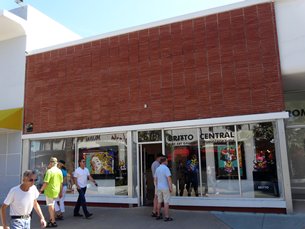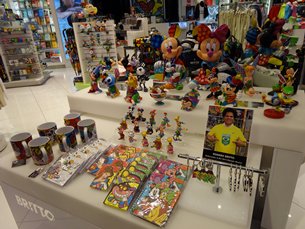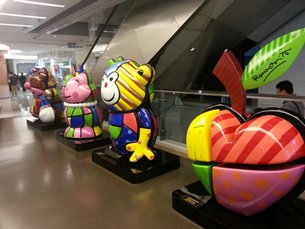 Business and investment aside, Miami is also one of the world's most popular vacation spots. Latin Americans represent the largest group leisure visitors to Miami every year (five million out of a total of 14.6 million tourists in 2014), while PortMiami and Port Everglades were ranked the Number One and Number Two passenger cruise ports in the world, respectively handling 4.8 million and 3.9 million holidaymakers in 2014. Miami is also an attractive destination for consumer goods companies looking to test the marketability of their products in Latin America. Significantly, nearly 60% of visitors in 2014 considered shopping to be their most liked feature of Miami, way ahead of its weather (49%) and beautiful beaches (47%).

Despite the fact that Asians account for only 5% of the population in Miami, the potential for the growth of South-South trade and investment is stunning. An ever-increasing number of investors and immigrants from Latin America and Asia means Miami will continue to be a key regional business and financial hub for related South-South co-operation. The expected increase in cargo traffic, following the expansion of the Panama Canal and Suez Canal and the capacity upgrade of the PortMiami and MIA, is also going to make Miami a more visible logistics alternative along the Asia-Americas trade routes.
---
[1] It is estimated that Cubans account for more than half of the Hispanic/Latino population and one-third of the total population in Miami.

[2] This refers to Miami's re-exports of Latin America-origin gold. According to WorldCity Analysis of US Census Bureau data, Miami's exports of gold to Hong Kong rose from US$427.6 million in 2013, the first year it sent gold to Hong Kong, to US$1.42 billion in 2014. The surge in gold exports to Hong Kong is widely attributed to the insatiable gold demand from Asian consumers such as Chinese and Indians.

[3] Ranked 80th, Cuba's trade with Miami totalled US$51.9 million in 2014.

[4] South-South trade refers to trade between developing countries.

[5] The time differences between Miami and other Latin American cities are between 30 minutes to three hours.
USA
Argentina
Brazil
Chile
Colombia
Mexico
North America
Central & South America
Hong Kong