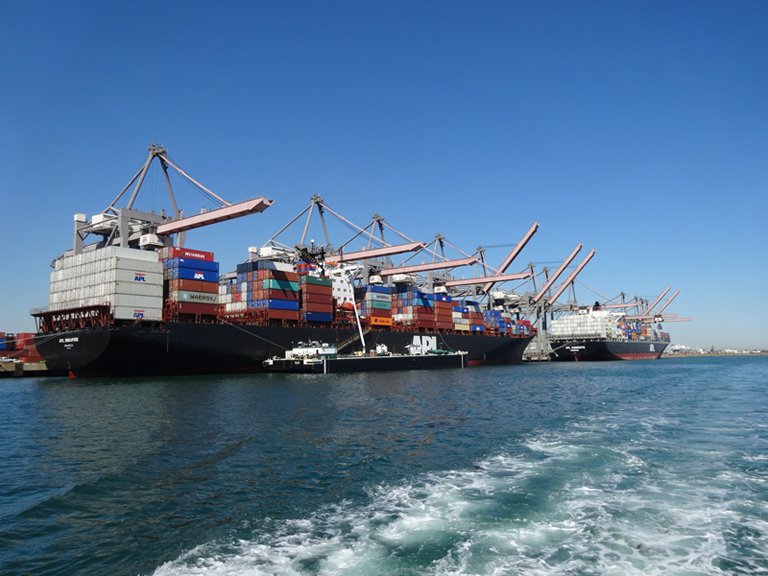 https://hkmb.hktdc.com/en/1X0A33Q1
Los Angeles: A Ready Base for Closer Asian-Mexican Ties
Increasingly recognised as the "Capital of the Pacific Rim", Los Angeles (LA) boasts not only a world-class trade and logistics infrastructure, but also a sizeable Hispanic and Asian population. LA's business community has extensive market knowledge of the Mexican market, due to daily interactions and vibrant cross-border manufacturing operations, making it a standout trading and business platform for Asian companies wanting to reach out to Mexico, the second-largest economy in Latin America[1].

Riding on LA's Close Economic Ties with Asia

Los Angeles has close historical ties with Asia dating back to the mid-1800s, when a massive influx of Chinese immigration was spurred by the California Gold Rush. Since then, LA has become home to more than 183,000 Asian-owned businesses on the Pacific Rim. It is also the leading entry point of Americas-bound Asian cargo, thanks to its modern, state-of-the-art transportation network, including the San Pedro Bay seaports (i.e., Port of Los Angeles [POLA] and Port of Long Beach [POLB]) and the regional giant Los Angeles International Airport (LAX).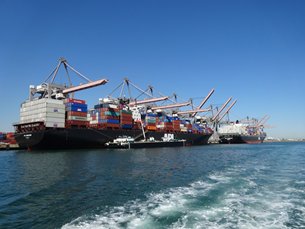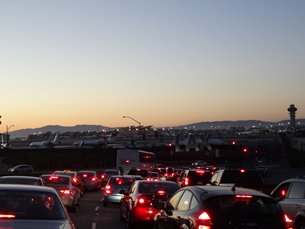 Given the shorter transit time between Hong Kong and LA's ports – compared with the all-water routes to the US East Coast ports such as New York and Newark, via either the Panama Canal in Central America or Suez Canal in Egypt – much of the trade from Asia enters the US through the Los Angeles Customs District (LACD). This is the US's busiest customs district, and includes three of the top-20 US ports: POLA (1st), POLB (9th) and LAX (11th). From there, cargo is moved across the country by rail or truck.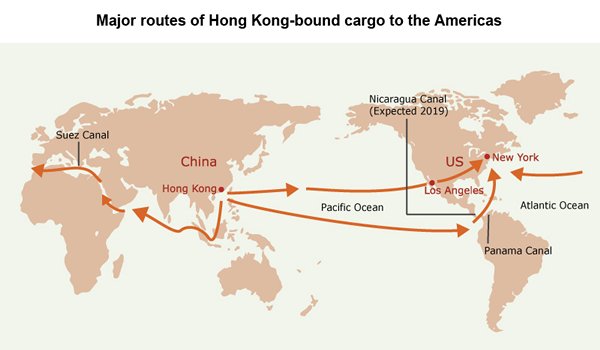 In 2014, LACD handled 10.5 percent of US's international trade, while POLA and POLB retained their status as the US's busiest seaports in terms of container throughput, handling more than 8.3 million and 6.8 million twenty-foot equivalent units (TEUs), respectively. In the same period, LAX handled US$96 billion worth or nearly 900 million kilograms of freight, primarily high-value products, such as medical instruments, electronics and perishables.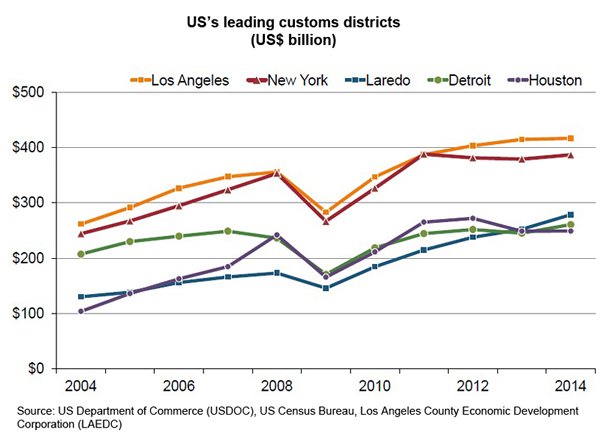 Asia (including Oceania), given its status as a heavyweight in LA's international trade portfolio, accounted for 80 percent of LACD's total trade, 76 percent of LACD's total exports and 82 percent of LACD's total imports in 2014. In terms of markets, nine out of LA's top-10 trading partners were economies in Asia or Oceania, including the Chinese mainland and Hong Kong which altogether represented nearly half of LACD's imports and more than 42 percent of LACD's trade in 2014.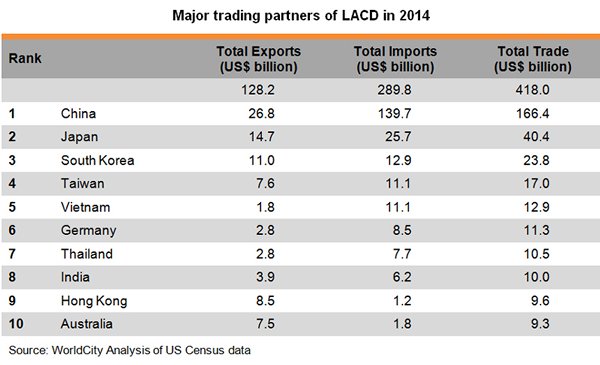 As the largest county in California, the largest state in the US, LA boasts a highly diverse economic and demographic profile. The world's leader in entertainment, high-end manufacturing, trade, logistics, education, and research and development (R&D), LA is increasingly billed as the "Capital of the Pacific Rim". Home to 10 million residents, from around the world, together speaking more than 220 languages, LA boasts a larger consular presence (99 nations are represented) than any US city outside of Washington D.C. and New York.

Against this backdrop – and given the prominence of China-US trade – LA has become an ideal destination for China's outbound investment. Referred to by President Xi Jinping as the epicentre of the China-US relationship, China (including Hong Kong) has become one of LA's largest sources of foreign businesses and investors. Between 2007/2008 and 2013/2014, the number of Chinese establishments (based on business data from the Los Angeles County Economic Development Corporation) doubled from 127 to 254, with wholesale (63 establishments), retail (51) and transport and warehousing (39) being the main industry clusters.

Leading examples of Chinese mainland and Hong Kong companies with operations in LA include the Bank of China (BOC), Industrial and Commercial Bank of China (ICBC), Wing Lung Bank, Air China, China Southern Airlines, Cathay Pacific Airlines, China Telecom, China Mobile, China Unicom, COSCO Container Lines, China Shipping, Orient Overseas Container Line (OOCL), Kerry Logistics, Lee Kum Kee, Kee Wah Bakery and BYD. The breadth and depth of their commercial presence in LA enables not only a timely response to the market dynamics in the region, but also the provision of a wide array of trade support services conducive to two-way trade with Latin America.

On the other hand, organisations, such as the Asia Society of Southern California, Asian Business Association of Los Angeles, Chinese Chamber of Commerce of Los Angeles, Hong Kong Association of South California, Hong Kong Schools Alumni Federation of Southern California, Hong Kong Trade Development Council (LA Office) and the National US Hong Kong Business Association, also represents important links between Hong Kong and LA's business community.

Apart from trade and investment, it is estimated that more than half of all Chinese citizens travelling to the US visit California, while nearly 70 percent of them go to LA (some 686,000 in 2014). This makes China the largest source of overseas visitors to LA. It is also a leading choice for Asian students. There were roughly 10,000 Chinese students studying at LA universities in the academic year 2013-2014, while the University of Southern California (USC) enrolled the highest number of Chinese students of any university in the US.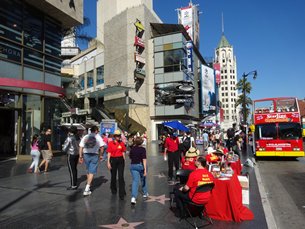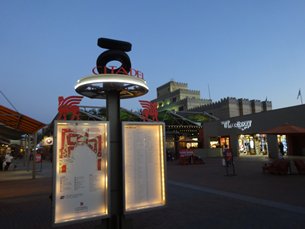 Riding on LA's Close Proximity with Mexico

With nearly half of its 10 million people being of Hispanic or Latino origin (mostly Mexican-Americans) and roughly 14 percent being Asian, LA has by far the largest Hispanic population of any county in the US and the second-largest Asian population after New York. It is estimated that more than two million Hispanic-owned businesses are operating in the US. More than 500,000 of them (or one-quarter) are based in California, and roughly 100,000 are located in LA County. This, together with the pool of more than 183,000 Asian-owned businesses, makes LA the natural place for Asians and Latinos (mainly Mexicans) to meet and mingle.


Apart from its strong historic and economic ties with Asia and its concentration of Latino businesses, LA's status as a manufacturing centre in the US gives the county another competitive edge over other platforms for interaction with Latin America. Boasting the largest number of manufacturing business establishments and the highest manufacturing employment in the US, LA County is competitive not only in the fashion and apparel cluster, but also in the food processing, fabricated metals, instruments and parts for aerospace and a wide variety of high technology and durable goods sectors.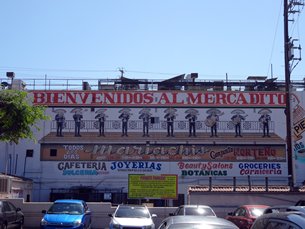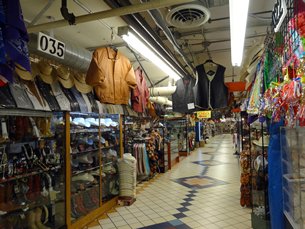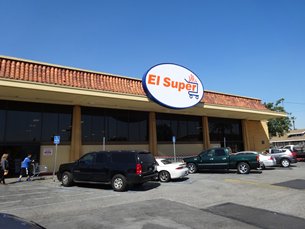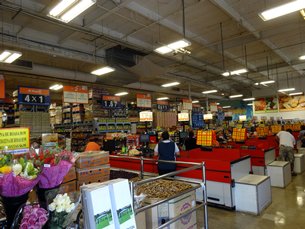 Under the Maquiladora/IMMEX programme[2], many international assembly or export manufacturing facilities (i.e., maquiladoras) have been set up along the US-Mexican border in order to capitalise on the competitively priced Mexican labour. A maquiladora pays no Mexican import duty for imported parts and components, as long as they are destined for export within six months. It is common practice for components made in LA or other parts of California to be assembled or further processed in Mexico before being shipped back to LA or other parts of California for distribution across the US[3] and other markets including Latin America.

Following the trend of manufacturing relocation and re-shoring from Asian locations, triggered by rising costs in countries such as China, sophisticated manufacturing clusters, notably the electronics industry in Tijuana (114 companies with a combined employee level of more than 55,000) have made the Baja California region in Mexico a leading destination for export-focussed manufacturers. As the largest city in Baja California, Tijuana is the number one location for exporters. Currently, more than 560 maquiladoras, including Plantronics, Samsung, Kyocera, Foxconn, Toyota and Hyundai are operating in Tijuana, creating an increasingly lucrative pool of potential buyers for Hong Kong electronics parts and components.

Most of the maquiladoras are located further south of LA in San Diego county, which is immediately adjacent to the border with Mexico and forms part of the globally unique bi-national region – Cali Baja Bi-National Mega-Region (Cali Baja)[4]. Typically, they also maintain a headquarters or international sales office in LA in order to stay close to its thriving trading and logistics clusters. In fact, a substantial proportion of US-bound Asian shipments do not clear customs at LACD, but rather at the San Diego Customs District (SDCD), as they are destined for use in maquiladoras established in Cali Baja.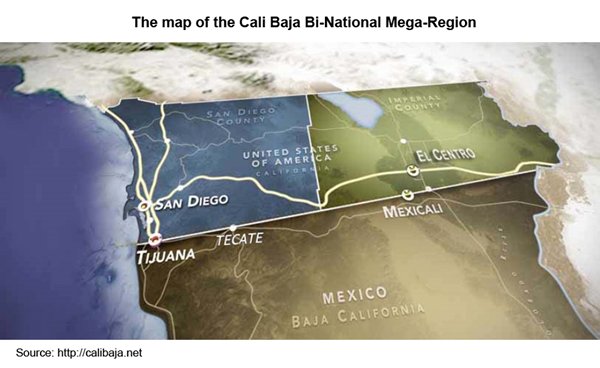 With its proximity to the SDCD, where 86 percent of trade (including 96 percent of exports and 79 percent of imports) is Mexican-bound, LA provides businesspeople with an effective channel to reach out to Mexican manufacturers, traders and consumers. Many US-based traders are used to shipping their surplus (any goods leftover after selling in the US market) to Mexico and other Latin American countries through their LA offices or networks. This further distinguishes LA from other trade routes to Latin America, particularly Mexico. LA offers ready access not only to the gigantic US market, but also acts as gateway to the nearby and increasingly promising Mexican market.

With commencement of operations expected in 2015, a bi-national airport facility – the first in the Americas – spanning the border between San Diego and Tijuana is set to help relieve the congestion at the San Ysidro Port of Entry (San Ysidro POE). Catering to pedestrian, passenger and non-commercial traffic between the US and Mexico, San Ysidro POE is currently the world's busiest land border crossing (in terms of commuters) – one out of every 10 people entering the US passes through it.

Located east of San Ysidro POE, the Otay Mesa POE, which caters mainly to truck and commercial traffic between the US and Mexico, is the US's second-largest commercial border crossing (in terms of both truck traffic and the number of loaded truck containers) with Mexico, after Laredo, Texas. As a major commercial transit point for truck-borne trade between the US and Mexico, Otay Mesa POE processed more than 810,000 trucks (7 percent of the US's cross-border truck traffic) and nearly 610,000 loaded truck containers (16 percent of the US's total) in 2014.

Together with POLA, POLB and LAX, the border crossings at San Ysidro POE, Otay Mesa POE and the new bi-national airport form the backbone of the intermodal transportation network. This connects Mexican manufacturers and traders not only with their US counterparts, but also a well-established Asian supply chain extended from LA.

Accessing the Mexican Market via LA

In addition to its strategic location, LA is a good brand-building platform for companies targeting the 120 million-strong Mexican market, largely thanks to its world-famous entertainment industry and its influence as a global trendsetter. Taking fashion as an example, US-based companies are adept at marketing product designs and licences to Mexican manufacturers, rather than directly selling them finished, made-in-America clothing. With low, or even no, visibility of Hong Kong-branded fashion products, the extensive market knowledge available in LA – ranging from product trends, sales forecasts and branding services – would be crucial to the success of Hong Kong companies in the world's largest Spanish-speaking market.

Clear precedents as to how Asian-origin products and services could be introduced to the Mexican market through LA include the Panda Express fast food restaurant and Lee Kum Kee. Founded in 1973 as Panda Inn in Pasadena, California, the LA-based Panda Express currently operates more than 1,650 restaurants in the US, Canada and Mexico. It entered the Mexican market (the restaurant's first international location) in 2011 with a franchise partner, Grupo Gigante. Last year, Panda Express announced plans to open more than 250 Panda Express restaurants in Mexico by 2021.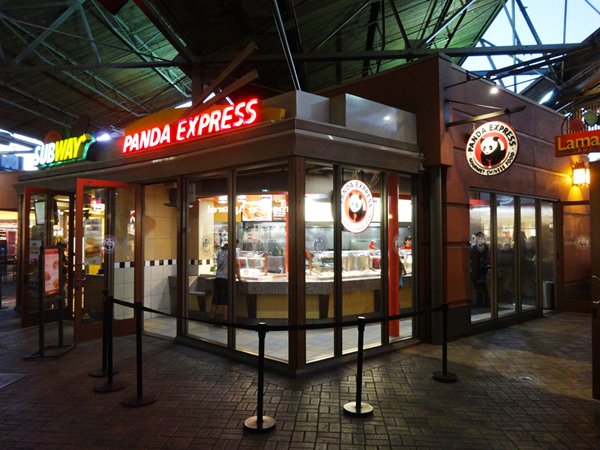 Lee Kum Kee has been offering a wide selection of sauces and condiments to Asian food lovers and restaurants throughout North, Central and South America since 1983, when it opened its first American office in Los Angeles. Following the completion of a number of new production plants in 1991, 2002 and 2008, Lee Kum Kee has been successfully catering to both local Americans and the fast-growing Asian community in the Americas, including Mexico, Offering items such as chicken powder and sauces for stir fries and fried rice, Lee Kum Kee provides quicker delivery, more in-the-market customer services and closer compliance with local regulations, including labelling requirements.

LA as a Key to the Mexican Market

From electronics manufacturing to fashion product licensing/distribution and other services industries, LA can be a good partner and a natural gateway to the Mexican market. As a forerunner of green technologies (such as green port operations and intelligent highways), green manufacturing (such as electric/alternative fuel vehicles and solar energy), and environmental rules and regulations (such as energy efficiency and clean air initiatives), LA is also a leading R&D platform and a test bed for technology and innovative products. The State of California's advanced level of product safety and consumer protection also makes most, if not all, products developed in LA readily marketable in the increasingly green-conscious Mexican market.

Boosted by a number of co-operation agreements, such as the "Los Angeles-Mexico City International Cities Economic Alliance", signed in 2014 to boost two-way economic ties, LA (or California as a whole) is preeminent as a stable investor and trading partner with Mexico. Together with its sizeable Hispanic population, world-class trade, logistics infrastructure and extensive knowledge of the Mexican market, LA stands out as a leading trading platform with Mexico, the second-largest economy in Latin America.
---
[1] According to the IMF, the Mexican economy (measured by GDP) accounted for 22.1 percent of the Latin America's total, amounting to US$1,283 billion in 2014. This trailed only Brazil, which accounted for 40.6 percent of the region's total in the year.
[2] The Maquiladora/IMMEX programme was established to promote foreign investment in Mexico. It entitles Mexican manufacturers that can be subject up to 100 percent non-Mexican ownership to import raw materials as well as machinery and equipment without payment of import duties and value-added tax (VAT), as long as finished products are eventually exported. In lieu of duties, maquiladora operators must post a bond with the Mexican customs service to guarantee that the imported raw materials, parts and components are re-exported from Mexico within a six-month period. A bond on capital equipment and machinery ensures that they will be fully returned to the maquiladora operator's country of origin once it ceases operations in Mexico.
[3] Subject to compliance with the rules of origin, products made in Mexico can enjoy tariff-free access to both the US and Canadian markets under the North American Free Trade Agreement (NAFTA).

[4] Cali Baja encompasses the entire US-Mexico border region that includes San Diego County and Imperial County in the US and the State of Baja California in Mexico.
USA
Argentina
Mexico
Chile
Brazil
Colombia
North America
Central & South America
Hong Kong