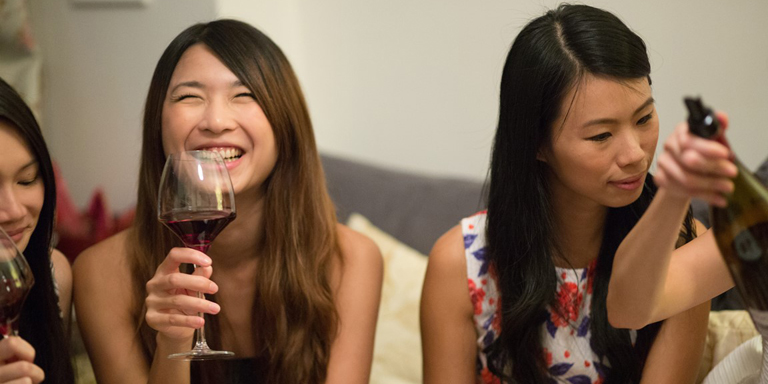 https://hkmb.hktdc.com/en/1X0A328M
Sommelier at Your Service
A French oenophile offers a personal touch through his Hong Kong-based wine education business.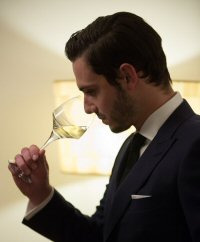 Hong Kong serves up business opportunities in endlessly surprising ways. For French sommelier Kevin Davy, the city offered a market for what he believes to be the first business of its kind: individually tailored wine-tasting events held in the privacy of one's home.

His business, Sommelier at Home, was established in 2014, a year after moving to Hong Kong. He relocated to the city to work alongside Thibault Pontallier, brand ambassador of Chateau Margaux in Asia and son of Chateau Margaux's Managing Director Paul Pontallier, and Arthur de Villepin, son of the former French Prime Minister Dominique de Villepin, at Pont des Arts, a Hong Kong-based wine company that blends art and wine.

While France allowed him to gain expertise in an "amazing" variety and quality of fine vintages, Hong Kong, he said, taught him about New World wines from such places as Chile, Argentina and Australia, which remain off-limits in the parochial French wine circles. "Hong Kong, being the wine hub of Asia, offers a very dynamic environment to work in and learn," he said.

Mr Davy was quickly impressed by the knowledge Hong Kong oenophiles already possessed, and the range of fine wines available in the city's restaurants and retail outlets. "The wine culture in Hong Kong is very much like the city itself: a melting pot of open-mindedness," Mr Daly said. "People appreciate a glass of German Riesling as much as they do a Bordeaux or Barolo."
"The wine culture in Hong Kong is very much like the city itself: a melting pot of open-mindedness. People appreciate a glass of German Riesling as much as they do a Bordeaux or Barolo."
New Concept for Hong Kong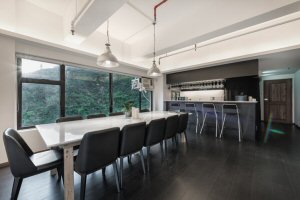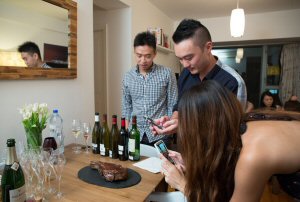 The idea to establish Sommelier at Home came from Mr Daly's experience as an educator at a Paris wine school. "I understood how restrictive and intimidating wine schools can be. I wanted to get closer to the clients, being free to select the wine and teach in a different way," he said.

The concept of private wine events is not unknown in places like France, Canada, the United States and Italy, but Mr Daly believes it hadn't existed in Hong Kong before.

"I established the company in June 2014 and launched the concept in February 2015," he said. "Private customers and corporates have quickly understood the appeal of such a service."

The entrepreneur soon discovered that not everyone in Hong Kong has room to host a social event, so he opened The Wine Lab, a home-like venue in Tin Wan – complete with open kitchen, dining room and wine cellar.

"We aim to gather a group of wine and food lovers to discover, taste and learn about the amazing chemistry of wine and food in an engaging way; entertaining, private, casual and informative," Mr Daly said. The host invites friends or colleagues and, to personalise the event, advises in advance their preferences regarding wines, region, or theme. The sommelier provides the vintage and wine accessories, and clears up afterwards.
Evening of Entertainment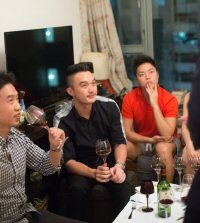 "A typical session starts with bubbles," he explained. "I always offer a bottle of Champagne to enjoy while guests arrive. It's the perfect way to de-stress from the day and clear the palate for the tasting to follow." Food, he said, is "always part of the experience." The host may self-cater, hire a chef, or have the company provide one.

While he's pouring, Mr Daly will talk about the winemaker, the appellation, the vintage and grape varietal. "We then taste the wine and talk about it. I share with them anecdotes, and we discuss food and wine pairing. This forms part of the company's point of difference," says Mr Daly. "We do not teach people about things they can find in a book or on the Internet. We share personal experiences as the learning, with a hint of entertainment."

The evening normally consists of three hours of exchange and practice, allowing the client to enjoy their friends, taste the wine, and learn about them in a more casual way."

The nascent business is steadily growing, said Mr Daly. "Our strength is in our capacity to reach clients through word-of-mouth, referral and networking, which is easy to do in Hong Kong," Mr Daly said.

Prices range from HK$488 per person for a three-hour "discovery tasting," with three wines, to HK$1,855 per person for the "Grand Cru," a three-hour tasting with five wines, which are also available for sale.

His business model works equally for corporate and private clients, which again is typical of Hong Kong, where the lines between business and leisure are blurred.
Eyeing Expansion
Mr Daly declined to disclose the initial investment to set up the business, but said that he expects it to turn a profit by the end of the first year, in January 2016.
With the market growing worldwide for lifestyle events, such as cooking and yoga classes, Mr Daly is upbeat about his business prospects. "Hongkongers are eager to learn about wine and to experience something new, so I see a big potential."

Proximity to the Chinese mainland, a much less mature market than Hong Kong, also offers growth opportunities. "We have a very specific model that allows us to break into a market where a lot of other similar businesses have failed. We are now discussing with sommeliers all over the world with a view to further expansion."
Related Link
Sommelier at Home
Follow HKTDC on Facebook, Google+, LinkedIn, Twitter @hktdc
France
Hong Kong
Western Europe