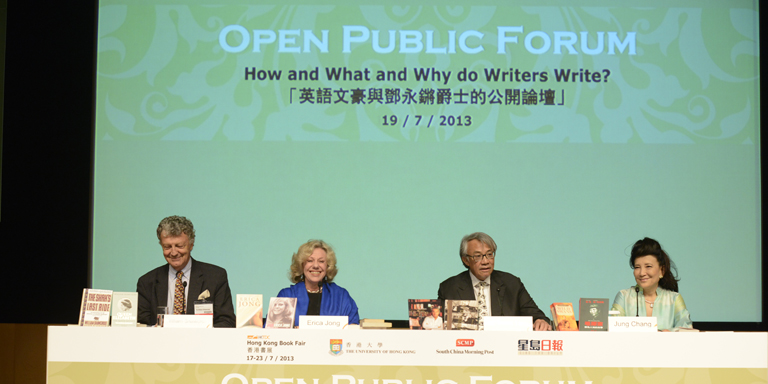 https://hkmb.hktdc.com/en/1X0A2XJQ
Word Play
High-profile international literary names get talking at the 2015 Hong Kong Book Fair.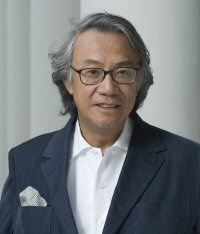 Hong Kong could prove the starting point for a new book by British historian and novelist Simon Sebag Montefiore. The author behind biographies on Russia's Josef Stalin and Catherine the Great will be among the high-powered line-up at this year's HKTDC Hong Kong Book Fair (15-21 July).

Ahead of next week's fair, Mr Montefiore told forum moderator, Hong Kong businessman Sir David Tang in a video preview interview, that former Chinese leaders Mao Zedong and Deng Xiaoping have long been a source of interest to him. The author is scheduled to appear alongside Sir David, together with two other prominent writers, in a Public Open Forum at the fair.

Joining Mr Montefiore and Sir David at the forum will be Swiss-born author and philosopher Alain de Botton and biographer Carol Thatcher, whose mother, former British Prime Minister Margaret Thatcher, played an important role in Hong Kong's 1997 reunification with China. Ms Thatcher says she has been reading her mother's personal memoirs, written in the run-up to the historic event.

"This is one of the things that attracts me so much to accept your invitation to come to the Hong Kong Book Fair – books." she tells Sir David. "I said to some students the other day: I don't care if you read books on a shiny tablet. I don't mind if you read a dilapidated paperback, but read!"

Ms Thatcher also reveals that after publishing several popular biographies, including Below The Parapet: Biography of Denis Thatcher, and having recently won over the British public through her participation in a popular reality TV show, she is embarking on a new career teaching English, possibly in China. "I've been on telly screens, I want to be in the classroom now," she says. "I think I can enthuse and energise people about learning English."
First Draft
In separate video interviews, Sir David previews some of the topics to be covered at the Open Public Forum, including the working lives and habits of his literary guests.

"Nothing is as much hell as writing a book," said Mr Montefiore, who is working on an expansive history of the Romanov dynasty. The author says he perseveres because of an intense attraction to the characters that he chooses to write about. "I like big subjects," he says. They must be large enough to maintain his interest during research and to propel him to keep writing later on in a process that takes years. "Otherwise you'd die of boredom," he says. "The great thing about the most famous characters in history is that they are always interesting. Everything about them is interesting; from their laundry lists or the colour of their underwear."
| | |
| --- | --- |
| "There's no reason wisdom should be hard. Culture shouldn't be arduous, difficult, tangled and unpleasant. It should be as seductive as the best of Hollywood." | For his part, Mr de Botton says what drives him is the desire to bring culture to the public at a time when mass media dominates society. "We've allowed culture to disappear into the hands of academics and professionals. We have stopped it being what it was always meant to be: a tool to help us to live," he said. |
Likening his works to the way William Shakespeare wrote to appeal to the working-class as much as to the gentry, the author of 14 bestselling novels, including Essays in Love, says he strives for integration and accessibility. "There's no reason wisdom should be hard," says Mr de Botton. "Culture shouldn't be arduous, difficult, tangled and unpleasant. It should be as seductive as the best of Hollywood."
For the Love of Books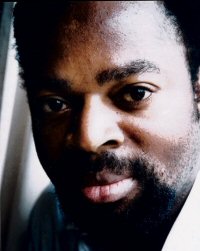 Former journalist Ms Thatcher says that some authors are born passionate wordsmiths. She has long held an interest in telling stories, or in providing a voice for those with stories to tell; including her famous father. "I told him, come on, tell me the anecdotes, let's write a book," she recalls. "I found out quite a lot about him."

A witty and keen interlocutor, Sir David will once again entertain the audience by delving into his guests' personal thoughts and insights, before inviting questions from the floor. Launched in 2010, the Public Open Forum moderated by Sir David has welcomed other high-profile writers, including author and actor Stephen Fry and China historian Jung Chang.

The forum will be a highlight of the 2015 Hong Kong Book Fair. More than 300 events are scheduled for this year's 26th edition, which is expected to attract more than 580 exhibitors from over 30 countries and regions.

Other high-profile speakers at the Book Fair include poet and Booker Prize winner Ben Okri, and celebrated children's writer Keith Grey, both of whom are participating at the invitation of the British Council. Asian authors will also feature prominently, including Book Fair Author of the Year Leo Ou-fan Lee, as well as Hong Kong-based writers Maria Chaudhuri, Jason Ng and Mark O'Neill.
Related Links
British Council
HK Book Fair
Follow HKTDC on Facebook, Google+, LinkedIn, Twitter @hktdc
Books & Printed Items
Printing & Publishing