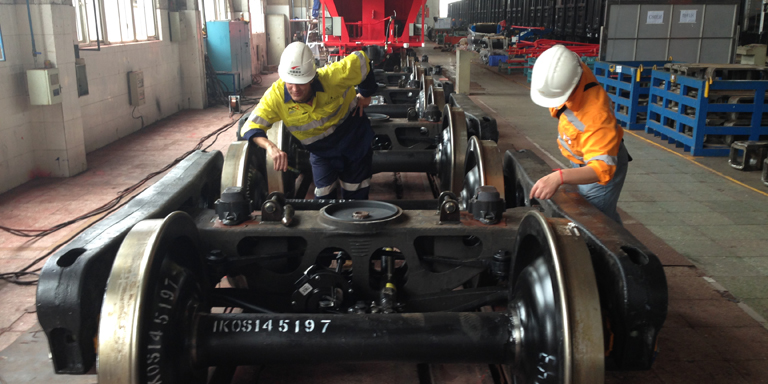 https://hkmb.hktdc.com/en/1X0A2X90
Sustainable Sourcing
Hong Kong provides an ideal base for companies responding to growing demand for ethical sourcing.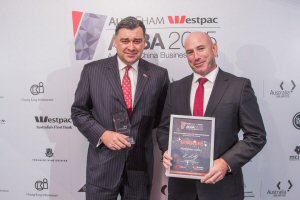 For decades during China's economic transformation, trading companies based themselves in Hong Kong to source the most cost-effective China-made goods for dispatch through the city's duty-free ports.

Buyers today, however, not only want competitive pricing, they also look for goods that have been sourced ethically and sustainably. The trend, which requires close monitoring of global supply chains, is best carried out through Hong Kong, which offers buyers close access to the Chinese mainland and other manufacturing countries in the region.

For companies such as MadePartners Ltd, a rapidly growing provider of procurement, project management, auditing and quality inspection services of manufactured industrial products, primarily for the mining and rail sectors, ethical sourcing is a business imperative. Founded in 2013 by Australians Andrew Steadson, the Executive Chairman, and CEO Paul Belcher, the company recently won the 2015 Australian Chamber of Commerce Business Excellence Award for Start-up Enterprises.
Quality now a KPI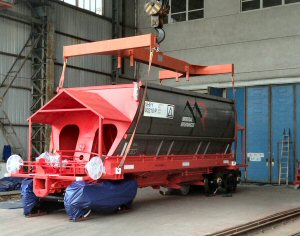 Mr Steadson was in banking and Mr Belcher was engaged in the railway and manufacturing sectors before they decided to set up the company. "We focus on industrial fabrication: rail wagons, metro passenger cars, and mining plant and equipment, on behalf of clients in the Middle East and Australia," Mr Steadson explained.

The stringent requirements of leading companies today are exemplified by two of the company's major clients; an Australian mining company for which MadePartners procures and manages the quality of rolling stock for its iron ore and coal operations, and a major supermarket chain for which it procures China-made roll cages.

"The Chinese can now manufacture [to a] really high standard, but we are still finding major non-conformances," Mr Steadson said. "Quality is a critical criterion for our clients, but many of the companies we engage with have significant ethical sourcing requirements as well, such as the assurance that no child or forced labour is used in the production process.

"So in addition to looking for a price advantage, the goods must be delivered with quality and ethics in mind. Our philosophy at MadePartners is to ensure that we do this by working with the manufacturers in a very constructive and positive way."

Though a young company, Mr Steadson said that the business is already profitable. "We're fortunate that we've been able to make money in our first year, and expansion more than doubled that profitability from year one to year two." Hong Kong's low overheads and ease of doing business, he said, have helped to make that possible, combined with a well-educated and flexible labour force. "Technology, transportation, air fares and employment costs are all relatively low, and the low tax rate has enabled us to reinvest larger after-tax profits back into the business. The Hong Kong Government has a very light touch, which helps as well. We are not employing people to do things to support bureaucracy."
China Gateway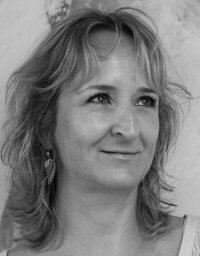 Norwegian sports apparel manufacturer Helly Hansen has been in business for well over a century. And while the company has various sourcing offices in Asia, it opened a regional sourcing office in Hong Kong in December 2012. "This was based on a need to work closely with vendors in mainland China, but also to have a central hub for the rest of our Asian operations," said Andrea Niess, Global Sourcing Director.

Established in Norway in 1877, Helly Hansen produces 50 per cent of its garments in the mainland, but is working towards a more even sourcing split across other countries in the region, including Vietnam, Bangladesh, Sri Lanka, Cambodia and Myanmar. "The advantage of Hong Kong," Ms Niess said, "is that it's an ideal hub for travelling to all the other places quickly and comfortably whenever necessary."
Sustainability Matters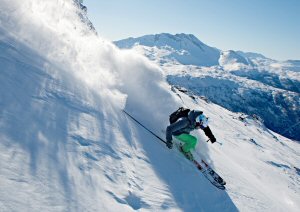 Ethical sourcing is a priority, she said, noting that the company only works with factories it regularly monitors. "We assign independent teams to inspect all factories with compliance audits once a year. All garment vendors sign the Helly Hansen Code of Conduct and we are a bluesign member [a measure of sustainable textile production], which helps us to make sure that all our materials are produced without using any harmful substances. Additionally, we are proud to say that we've been working with most of our vendors for 10 years or more; our top-three vendors have been with us for more than 25 years, which leads to a partnership based on trust."

In today's highly competitive apparel environment, Ms Neiss added, it's important to know what's going on, and where, at all times. "We think that consumers do not mind paying a slightly higher price, if knowing that products are the best possible quality, respecting and treasuring the human being and taking care about necessary environmental policies. Hong Kong is a good place to ensure this and also offers good access to talented people within the apparel world."
Related Links
Helly Hansen
MadePartners
Follow HKTDC on Facebook, Google+, LinkedIn, Twitter @hktdc
Australia
Hong Kong
Australasia