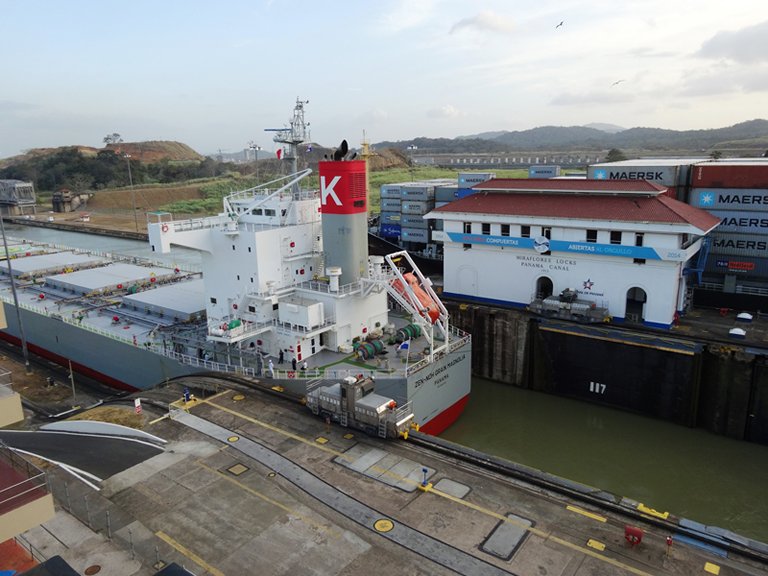 https://hkmb.hktdc.com/en/1X0A2SN1
Panama: An Increasingly Important Conduit for Asian-American Trade
Since the opening of the Panama Canal more than a century ago, the small Central American country has played a crucial role in trade between Asia and the Americas. In view of the staggering canal expansion and new developments in the Colón Free Zone (CFZ) and the Panama Pacifico Special Economic Area (PPSEA), Panama is set to play an increasingly competitive role as a gateway to markets in the Americas and become one of the most efficient logistic platforms of the West Hemisphere for regional cargo storage and distribution. At the same time, the growth of trading and manufacturing activities in the CFZ and the PPSEA will offer alternative choices for Hong Kong exporters to Latin America.

The Imminent Completion of the Panama Canal Expansion

Since the first ship entered the canal on 15 August 1914, the 80-kilometre (50-mile) waterway, one of the Seven Wonders of the Modern World, has been an important trade route linking the deep waters of the Atlantic and Pacific oceans. To stay competitive and to be able to accommodate post-Panamax ships – a term for vessels such as supertankers and today's largest container ships that are too large for the current canal – a US$5.25-billion expansion has been taking place since 3 September 2007, the largest project on the canal since its construction. Scheduled for completion in 2016, the expansion will allow the passage of these post-Panamax cargo ships carrying up to 13,000 containers, or TEUs, compared to the existing capacity of 5,000 TEUs. Two new lock complexes will be added, one each on the Atlantic and Pacific sides, together known as the Third Set of Locks.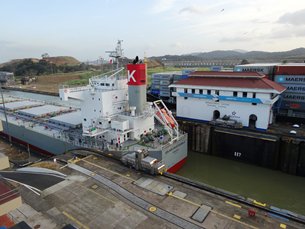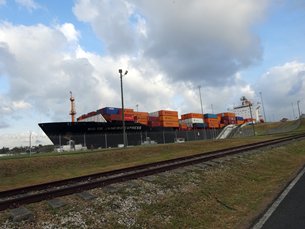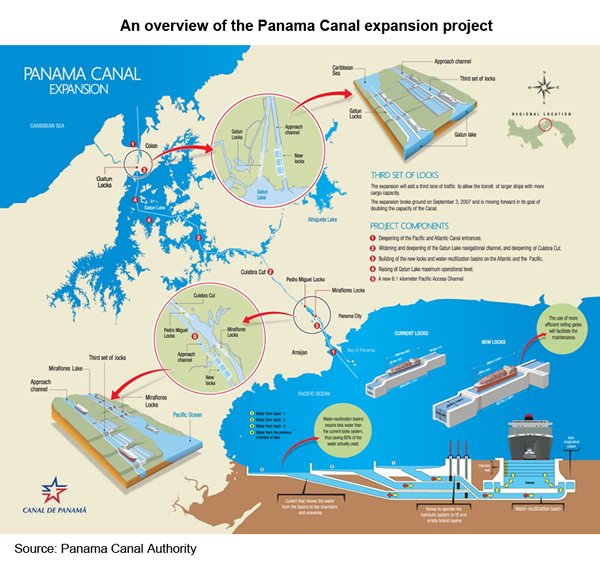 Vessels travelling between Asia and the East Coast of the US are by far the principal users of the Panama Canal, accounting for more than 86 million freight tons of cargo, or nearly 40 percent of the total tonnage handled in the 2014 fiscal year. Traffic between the US East Coast and the west coasts of Central and South America, some of which originated in West Asia and travelled through the Suez Canal, represented 20 percent of last year's total. The expanded Panama Canal is, therefore, expected to have a significant impact on freight flow between Asia, the US and Central and South America, and Panama is likely to become an increasingly attractive alternative to ports on both US coasts for Hong Kong traders wanting to distribute across Latin America, particularly to markets such as Colombia and Venezuela.
Expectations are that the canal expansion will prompt shippers who have long been suffering from the congestion effects of a US West Coast dockworkers' labour dispute to consider alternative ports in the Gulf of Mexico or the US East Coast. Some East Coast ports such as Miami have already deepened their harbours and widened their shipping channels in order to serve bigger vessels.

The dockworkers' dispute with port operators from last summer until May this year was described as the worst in recent history in terms of delays, cargo backlog and consequences for traders, carriers and shippers. It steered more cargo traffic to Asia – East Coast freighters as well as other ports on the Pacific Coast, such as Canada's Port Metro Vancouver and Port of Prince Rupert. As much as 150,000 TEUs of cargo are estimated to have diverted to US East Coast ports in 2014, resulting in an 11 percent rise in volume of Asian-bound merchandise on the East Coast, compared with an increase of 5 percent on the West Coast.

While it can be costly to change shipping patterns – and realignment is to be expected to a certain extent when normal service is resumed – this cargo diversion has already created new momentum for logistics players along the Atlantic coast, a momentum the Panama Canal expansion is expected to boost when it opens for commercial traffic in the spring of 2016.

In preparation for the expected increase in cargo traffic through the Panama Canal, Panama Ports Company (PPC) – a subsidiary of Hutchison Ports Holdings which manages the terminals of Balboa in Panama City near the Pacific entrance and Cristobal in the city of Colón near the Atlantic entrance – is investing about US$110 million through 2015 to wire the fuel-burning crane zone with electricity at the Balboa port and add loading and unloading space to its Pacific coast facility.

More Than Just a Canal

In conjunction with the canal expansion, the Panama government has devised plans to enlarge its 67-year-old Colón Free Zone (CFZ) – the most important free zone in the Western Hemisphere – with an annual trade exchange of more than US$30 billion through nearly 2,300 active companies (users), and to promote the further development of the Panama Pacifico Special Economic Area (PPSEA) as a premier base for the production of goods and services with high added value and technology. All these moves are set to strengthen Panama's role as one of the most efficient logistic platforms in the West Hemisphere for regional cargo storage and distribution.

The Colón Free Zone (CFZ)

Dedicated to the re-exportation of merchandise imported from Asia to Latin America and the Caribbean, the CFZ offers convenient contacts with consumer-goods traders from Central and South America. Instead of travelling to each and every Latin American market for export prospects, "outsourcing" the regional distribution task to traders, agents, representatives or distributors established in the CFZ can effectively give a fast pass to traders wanting to make inroads into the Latin American market.

By complying with a set of clear and simple legal requirements, such as hiring a minimum of five Panamanian workers and re-exporting a minimum of 60 percent of the imported goods, companies established in the CFZ can enjoy an array of special tax treatments including tax exemption on capital investments and imports to, and re-exports from, the CFZ to foreign countries.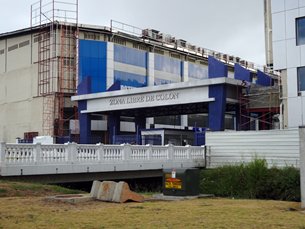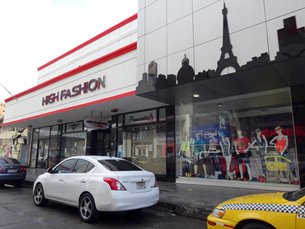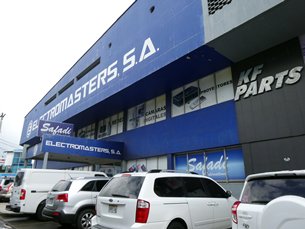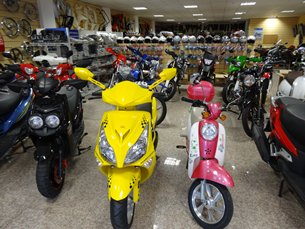 Given the availability of diverse, flexible maritime routes from Colón to most parts of the Central and South America, the CFZ has long been a favoured sourcing destination for buyers from many Latin American companies, including regional distributors and small- and medium-sized retailers [1]. Apart from sales to the US and Panama (i.e., domestic sales), leading buyers of the CFZ in 2014 came from Caribbean and Central/South American markets, including Puerto Rico (largely because it is a US major foreign trade zone), Colombia, Venezuela, Costa Rica, Dominican Republic, Ecuador, Guatemala and Honduras, representing more than 60 percent of the zone's total exports.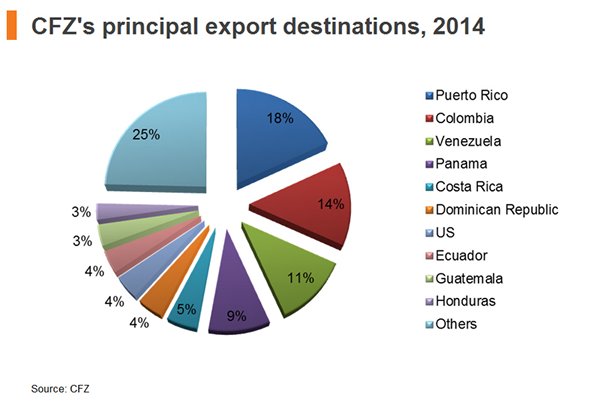 Hong Kong is no stranger to CFZ businesses. According to the Chamber of Commerce, Agriculture and Industry of Colón, as much as 75 percent of the companies established in the zone have commercial relations with Hong Kong. As one of the leading Asian suppliers to the CFZ in 2014, Hong Kong accounted for 5 percent of the zone's total imports, trailing only mainland China and Singapore. Apart from being an exporter, Hong Kong as Asia's business hub has been a favourable place for CFZ companies to look for new suppliers, products and business ideas. This function is becoming increasingly important as the CFZ is in the process of expanding into the development of new business niches, such as the product-processing industry.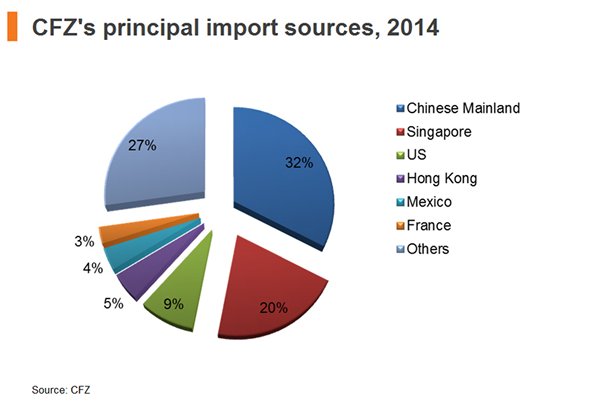 Panama Pacifico Special Economic Area (PPSEA)

Unlike the CFZ, the development of the Panama Pacifico Special Economic Area (PPSEA), established by Law No. 41 of 20 July 2004 in the former US Howard Air Force Base near the Panama Canal, is an area assigned for the production of goods and services with high added value and technology. With the aim of driving foreign direct investment and attracting new growth industries to take root in the country, the PPSEA is an important initiative by Panama to diversify its economy outside of the maritime industry and into value-added, just-in-time manufacturing and distribution.

Depending on the supply-chain setting, a presence in the PPSEA can offer an alternative means for manufacturing closer to final markets of many companies targeting Central and South America. Startups to Fortune 500 companies, such as 3M, BASF, Caterpillar, Covidien, Dell, Grainger and VF Corporation, have already relocated some of their manufacturing or packaging operations to the PPSEA to take advantage of its proximity to many parts of Latin America, while some have set up regional headquarters or shared-services centres, such as training or call centres, to take advantage of various incentives and cost savings[2].

In addition to the one-stop shop with access to 11 government branches, special labour and legal incentives, simplified on-site immigration benefits and access to the on-site workforce training centre, the PPSEA also provides businesses located there such tax incentives as exemptions for 12 "Specific Business Activities":
Corporate headquarters
Back-office operations
Call centres
Multimodal and logistics services
High-tech manufacturing and process manufacturing
Aviation industry services
Offshore services
The movie industry
Data, radio, television, audio and video transmission
Transfer of inventory between companies in-site
Transfer of goods and services to ships/aircrafts and their passengers
Imports and re-exports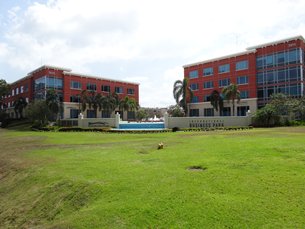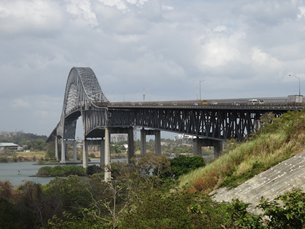 Rosy Prospects for Hong Kong

As an increasingly important conduit for Asian-American trade, Panama is poised to become an even more strategic logistics hub and competitive trading platform in Latin America, following the completion of the canal expansion and the further developments of the country's CFZ for general merchandise trade and the PPSEA for high value-added, high-tech trade.
With a population of less than four million, in 2014 Panama was ranked Hong Kong's seventh-largest export destination, 13th-largest import source and eighth-largest trading partner in Latin America. Given the prominence of Asian players in Panama's trade portfolio, Hong Kong, as a premier business and logistics hub in Asia, stands to benefit from the increasingly vibrant Asia-Latin America trade.

Improved access to Latin America through the Panama Canal is set to give renewed opportunities not only for shippers and logistics players, but also for Hong Kong and other Asian traders who are always looking for new, cost-effective ways to penetrate the Latin American market. The established ties between Hong Kong and Panamanian traders such as CFZ companies are certain to be further strengthened by the enhanced logistics options.

Also noteworthy is Panama's use of US dollar as legal tender since 1904. This can help Hong Kong traders mitigate the currency risk with respect to exchange-rate speculation commonly seen in some Latin American countries such as Argentina and Venezuela.

Meanwhile, given no official diplomatic ties between Panama and mainland China, Hong Kong becomes a natural, ready destination for Panamanian companies to grow their businesses with prospective mainland counterparts, and handle disputes by such means as arbitration.
---
[1] A detailed directory and catalogue of products and services of CFZ companies is available at www.colonfreetradezone.com.
[2] Please visit http://dev.panamapacifico.com for a detailed list of the companies operating in the PPSEA.
Argentina
Brazil
Chile
Colombia
Mexico
Central & South America
North America