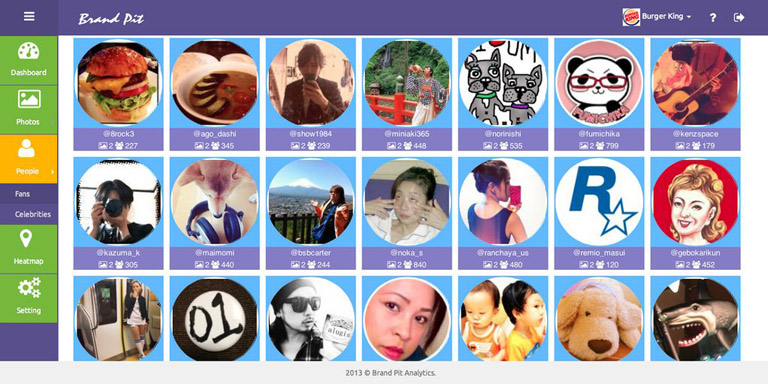 https://hkmb.hktdc.com/en/1X0A2NAT
Research Revolution
A new market research tool that analyses photos on social media is helping brands identify and connect with online fans.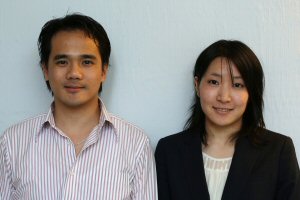 In an age of increasingly sophisticated marketing campaigns, brand managers look for ways to gain more information about how their product is perceived. Chu Tsz Tat went in search of such a tool after investing in a new clothing business.

"I really wanted to get some customer feedback. The only way to get it was to go online, but I couldn't find people who had hash-tagged our brand name. Even friends who might have shared something on Facebook didn't hash tag; they may not have even remembered the brand name."

An engineer by training, Mr Chu teamed up with Mayuko Yamaura to launch Brand Pit, a software that uses image recognition and analysis technologies to help develop a profile of their customer base.

Established two years ago, the company received backing from Swire's Blueprint Programme, which introduced them to clients and provided six months free office space at Taikoo Place on Hong Kong Island.
Consumer Snapshot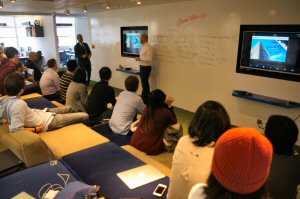 By logging onto Brand Pit's home page, clients can learn where consumers are posting photos via the company's photofeed, which analyses the gender, age, race and even the facial emotion of the person posting them, to deliver a snapshot of genuine consumer behaviour, said Mr Chu. "We also try to find if the photo has been taken in the office or a restaurant, and determine the type of clothing – not just the brand, but is it casual or formal – so we can determine the scenario of where the product is being consumed." As the company only analyses data that's publicly available on social media sites, there is no privacy issue.

Analysing these photofeeds offers Brand Pit clients valuable customer data. "With Heineken, for example, we found that 70 per cent of users are male and most likely to be in their 20s, while female Heineken drinkers are most likely to be in their 30s. We can also see where they are drinking the product, with 90 per cent of shots taken indoors and 10 per cent outdoors. Most people drink at home, and almost all outdoor photos are next to a beach or in a park. We can also analyse what food is most likely to be associated with a product, which in this case, is chicken and fries," he said.

The company ignores any textual information connected with the photo. "We are not interested in the feedback on the product, but rather concentrate on the image. The product image and packaging is the same globally, so it's very easy to identify."
Tracking Logos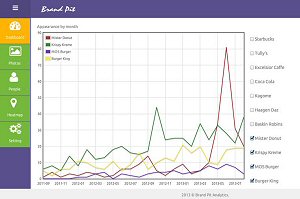 Global conglomerate, Unilever, which is the world's third-largest consumer goods company, is currently Brand Pit's major paying customer. The company, which owns such brands as Dove hair and skincare, Wall's ice cream and Comfort fabric softener, stumbled upon the company website late last year.

"If you do an Internet search for Unilever, which owns many household brands, you get a lot of noise. Comfort, for example, is also a generic dictionary word, and there is a Comfort taxi company in Singapore. In cases like this, image recognition seems to be the way to go as we can pick up the logo," noted Mr Chu. With an in-house analytics team, the brand is very focused on what it wants to do. "They stopped a marketing campaign based on our results," he said.

Non-paying customers include global marketing communications agency Ogilvy & Mather, whose clients include Coca-Cola, American Express and IBM. "A lot of our target clients are ad agencies, and Invest Hong Kong has helped introduce us to some possible clients," said co-founder Ms Yamaura. "Big companies don't tend to trust start-ups like us that much, so having the support of Invest Hong Kong and Swire definitely helps," she added.
Moving Forward
Over the next six months, Brand Pit is targeting angel investors, which it believes is the most efficient way to raise funds in Hong Kong. It also plans to start building its presence in Japan, where it already has a Tokyo office. "We set up in Japan two years ago, but have no sales yet. We have to work hard to build relationships in Japan. It's more of a closed circle than Hong Kong," said Mr Chu.

Its ability to pick up brand logos allows Brand Pit's software to overcome language barriers, making it possible to market the software around the world. "We recently received an enquiry from a Korean cosmetics company, and even though we don't speak or read Korean, we can still track its logo, so to a certain extent, the business is easy to scale up."

Mr Chu expects his software to revolutionise the way brands study consumer behaviour. "Currently, market research relies on questionnaires, which most people fill out in exchange for souvenirs. Focus groups are better, but they are expensive and time-consuming, and in a group, members are subject to peer pressure. In addition, recalling your [brand] experience as you would in a focus group is not that easy – what you think you do may actually not be what you do.

"What we are showing is consumers capturing a moment – they are already using the product. This is the future of market research."
Related Link
Brand Pit
Follow HKTDC on Facebook, Google+, LinkedIn, Twitter @hktdc