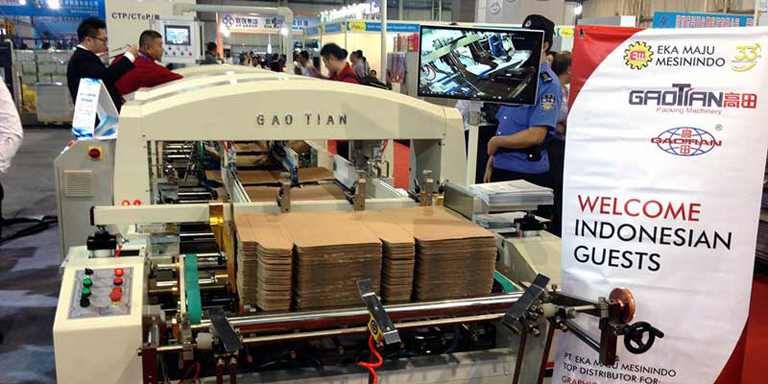 https://hkmb.hktdc.com/en/1X0A2N6X
Hi-tech Prints
The printing industry is increasingly going digital, with Chinese-made equipment seeing strong sales.
Adopting the watchwords "green, efficient, digital and smart," Print China 2015, held in Dongguan last April, set out to be the biggest yet, while aiming to improve overall quality. Capitalising on the strength of the domestic market, many exhibitors used the event as a launchpad for their latest products. The fair also showcased the global printing industry's latest innovations and key trends.
Cutting-edge Technologies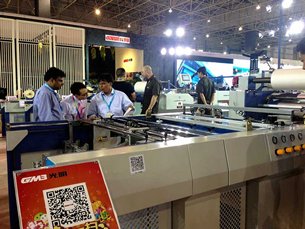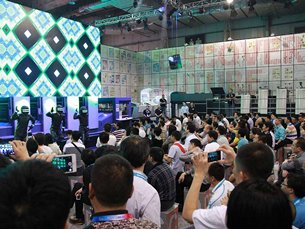 Rising demand for customised and on-demand printing may curb demand for traditional offset printing. The digital presses outnumbered the offset printing machines on display at the show, with many industry giants focusing on more sophisticated digital printing technology.

A prime example of this was office equipment giant Hewlett Packard, which launched the world's first digital press in 1993. The company was among the biggest exhibitor, occupying a 2,500-square-metre booth, where it unveiled
its Indigo 20000 digital press. Priced at just above Rmb20 million and boasting a print area of 736 x 1,100 mm, the system offers seven-colour printing and a speed of 31 metres per minute. Currently the widest printing format digital press available, it also offers the fastest speed and the largest colour mix among flexible package printing presses. Its print precision is also said to be close to that of offset machinery.
Hewlett-Packard said that the press is capable of applying different print to each sheet, with its built-in "mosaic" system able to apply 90,000 different page designs in a single run. The Indigo 20000 also comes with a dedicated Chinese interface, which also debuted at the event.

Among the line of digital printers showcased by Japan's Fuji Xerox was a patent-laden system incorporating the Xerox Specialty Dry Inks technology, said to offer speeds of up to 20,000 sheets per minute.

Post-digital printing equipment also attracted plenty of attention. Shenzhen-based JMD Company, for example, offered an automated digital bookbinding robot capable of handling paper of various specifications and thickness. The machine can complete 10 book-binding procedures, including thickness detection, book-spine processing, glueing, indentation and covering, from raw printed material to finished books, in just nine seconds.
4D Printing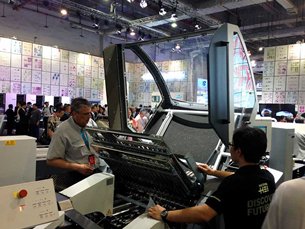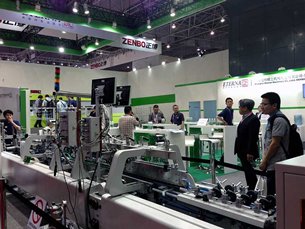 Other global giants in the offset printing field also chose Print China 2015 to debut their latest products, highlighting the growing importance of the Chinese market to the international print industry.

China is new territory for Germany's Heidelberg Company, the world's leading offset printing brand, which attracted brisk trade during the event. Apart from the global launch of its Speedmaster CS 92 commercial format press, the company debuted its Linoprint C series digital printing system, jointly developed with digital printing leader Ricoh. The company also released its 4D digital printer, which is said to be capable of printing directly on curved surfaces.

According to Dr Gerold Linzbach, Global CEO of Heidelberg, the firm is re-positioning itself by focusing on digital printing. But Benny Huang, CEO of Heidelberg China, said offset printing and digital printing were not mutually exclusive, maintaining that the two technologies could complement each other.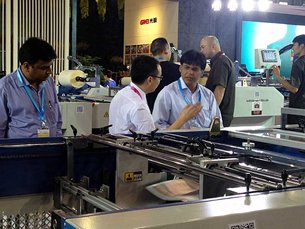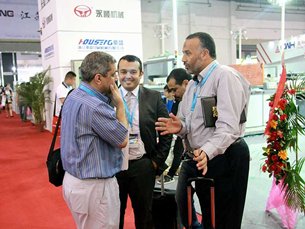 China's long-established, offset-printing machine manufacturers also had a strong presence at the show, with many keen to emphasise their digital printing credentials. The Beijing-based Beiren Group Corporation claims to be China's leading offset printing manufacturer, and it chose Print China for the global launch of its massive web offset printing machine.

The company reported a rise in demand from the domestic market for customised and small-volume printing. "We are now devoting more than 50 per cent of our R&D efforts into digital printing," said Zhang Peiwu, the Group's Chairman.

Many of the machines featured at the show recorded sales, with Shenzhen Jincai Packing Products Co reportedly closing Rmb13 million worth of orders for Heidelberg printing presses.
International Buyers Embrace Chinese-made Equipment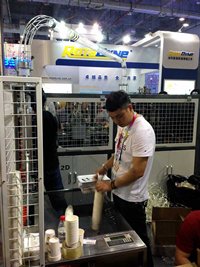 The convergence of new products and technologies attracted local and foreign industry players. According to the event's organising committee, international buyers – notably from India, South Korea, Malaysia, Vietnam and Bangladesh – placed substantial orders.

For Ricoh alone, more than 30 printing press transactions were confirmed in the first three days of the show. Overall, the value of prospective orders was said to total more than Rmb500 million.
For more China market opportunities, please visit: http://research.hktdc.com
Follow HKTDC on Facebook, Google+, LinkedIn, Twitter @hktdc
Hong Kong
Mainland China