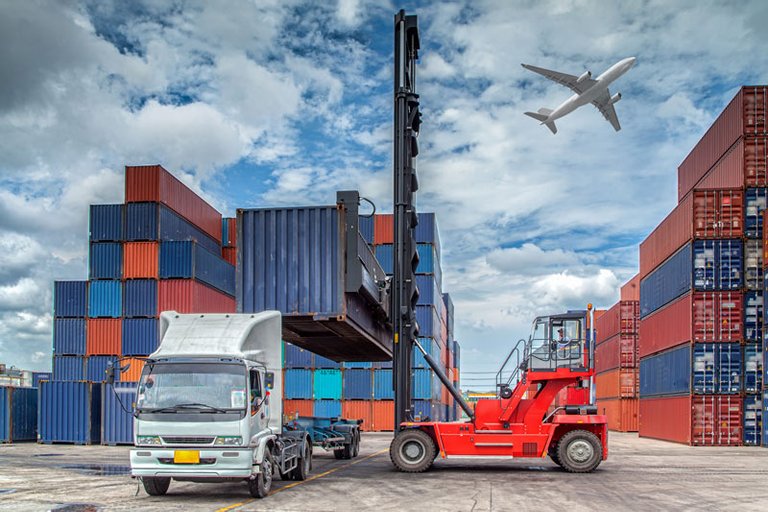 https://hkmb.hktdc.com/en/1X0A2LSH
Opportunities in Thailand's Logistics Market
The country's emerging role as ASEAN's logistics hub drives the demand for value-added logistics services.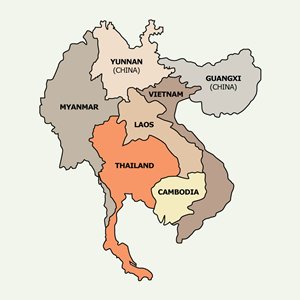 With its well-developed infrastructure and central location within the Greater Mekong Sub-region (GMS), Thailand is emerging as a key logistics hub for those multinationals setting up production bases and sales networks in Indochina. In addition, the formation of the ASEAN Economic Community (AEC) by end-2015 is expected to lead to further trade and service liberalisation. This will result in more robust intra-regional trade, while boosting demand for more sophisticated and comprehensive logistics services, especially on the part of those foreign companies with a presence in multiple locations across the region.
Although logistics costs in Thailand have been reducing over the past decade, they are still high (about 15% of GDP compared with about 8% in the US), with road transport continuing to dominate the logistics sector. As a result, advanced logistics solutions and supply chain management are in demand among companies looking for greater cost efficiency. In this regard, Hong Kong logistics companies may find a considerable number of opportunities when it comes to providing integrated shipping and freight forwarding services for those manufacturers and exporters targeting the ASEAN markets.
Thailand: A Regional Logistics and Management Hub
In view of the relatively competitive production costs and fast growing consumer markets in ASEAN, an increasing number of multinational companies are setting up manufacturing, retail and commercial operations in the region. Between 2010 and 2013, foreign direct investment (FDI) inflow to ASEAN grew by 22%, reaching US$122 billion, with Japan and the EU being the major FDI sources. In order to achieve better cost savings and enhance risk diversification, many foreign retailers, electronics and automotive manufacturers prefer to outsource transportation to third-party logistics companies (3PLs).
Thailand has become a popular base for those logistics companies looking to better serve clients with a presence in ASEAN markets. According to industry sources, Thailand's logistics industry is dominated by foreign companies, with its major players - including DHL, DB Schenker, Yusen Logistics and Kerry Logistics - offering a wide range of freight forwarding and supply chain services. In Thailand, several logistics multinationals are accustomed to subcontracting transportation and logistics activities to 3PLs, with the outsourced logistics parties or agents handling the various customs and declaration procedures in the multiple markets within ASEAN.
In addition to further tariff reductions (particularly Cambodia, Laos, Myanmar and Vietnam), the AEC is also expected to accelerate the harmonisation of the customs systems among ASEAN members. These developments are expected to boost cross-border trade in light of Thailand's transportation and business links with its GMS neighbours, something than many benefit logistics services providers along the relevant supply chains. In view of the growing business potential, many foreign and local corporations have established logistics operations in countries neighbouring Thailand. In 2013, one Thai conglomerate, Loxley, through a joint venture with Japan's NTT Docomo, for example, established Mobile Innovation in Vietnam as a provider of GPS fleet tracking and management services.
Improving Business Environment Attracts Foreign Logistics Service Providers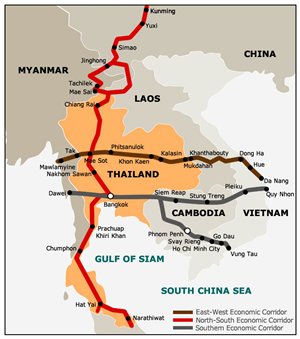 Thailand has well-developed road and highway networks across the country, while its two largest seaports connect to international shipping routes. It has six international airports, with Suvarnabhumi Airport, the largest and busiest airport, being served by more than 100 airlines and freight operators. In addition, more than 10 highways connect Thailand with its neighbours, while there are major routes linking other GMS countries within the 'East-West Economic Corridor', 'North-South Economic Corridor' and 'Southern Economic Corridor'. (See more details in the article "Thailand: ASEAN's Key Logistics Hub".) Leveraging on its favourable location at the centre of the GMS, Thailand has allocated significant budgetary provision for transport infrastructure development with the aim of developing into ASEAN's premier logistics hub. (More details are provided in the article "Thailand: Infrastructure and Construction Services Opportunities".)
Over the past decade, the Thai government has devoted considerable effort to alleviate the country's trade and logistics inefficiencies. Its initiatives include simplifying customs procedures and introducing the 'e-Customs' system. The latter development provides a paperless and more fully integrated customs environment for traders, customs brokers and shipping companies. The Thai government also offers various tax and non-tax incentives to foreign companies looking to invest in logistics activities and facilities, including container yards or inland container depots, sea cargo loading facilities, rail, air and maritime transportation services, cold storage and international distribution centres.[1]
A member of the World Trade Organization (WTO) since 1995, Thailand has made some progress in liberalising foreign investors' access to a number of its service sectors. Restrictions remain on foreign ownership in the logistics and related services sectors, however. According to Thailand's WTO services commitments schedule, any foreign investment in freight forwarding, storage and warehousing services is limited to an equity stake of 49%. Many foreign companies entering the Thai logistics market have opted to form joint ventures with local partners who have well-established business networks and market knowledge. Alternatively, a foreign company may choose to set up a representative office in Thailand for marketing and networking purposes.[2]
Cold-chain Logistics Services in Demand
As a major exporter of agricultural produce and marine products, Thailand is seeing increasing demand for climate-control transportation and cold-chain logistics. In recent years, Thailand's agricultural exports have risen significantly. Thai exports of fruit, meat and fishery products increased, on average, by more than 10% annually during the period 2009-2014. Meanwhile, the expansion of the middle-class, the rise in the size of the expatriate community and higher tourism numbers have all boosted demand for imported food and pharmaceutical products. Thai imports of these items have more than doubled over the past decade.
The transportation and storage of perishable goods requires proper packaging, temperature control and monitoring in order to ensure food safety and quality. Only about 30%-40% of fruit and vegetables in Thailand, however, are shipped through cold-chain logistics, compared to around 80% in developed countries. In this regard, there is considerable development potential for cold-chain logistics and related facilities, such as temperature-controlled warehouses and distribution centres. Japan's Konoike Transport is among the many foreign investors that have established cold storage facilities and temperature controlled warehouses in Thailand, with the company now operating across a total area of more than 20,000 square metres in central Thailand. Several logistics multinationals, including DHL and UPS, are also providing temperature-controlled freight forwarding services.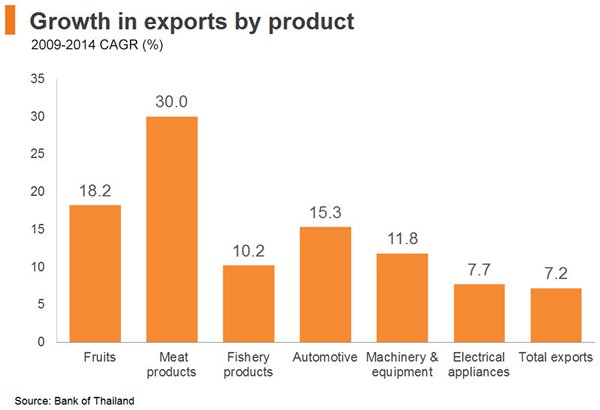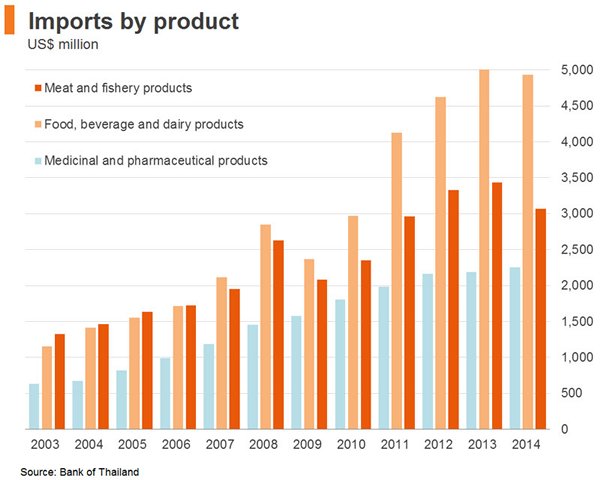 In Thailand, there is a limited supply of professional logistics service providers offering integrated one-stop services. The logistics industry in Thailand is highly fragmented, with many small- and medium-sized companies each handling a part of the supply chain operation. This fragmentation often results in spoilage or quality deterioration of the goods in transit. Given the region's rising demand for fresh produce, amid growing consumer expectations, cold-chain logistics services, climate-control warehouses, related management techniques and equipment are all increasingly important to the Thai logistics sector. Foreign logistics companies may find good opportunities when it comes to offering integrated cold-chain logistics services, as well as supplying refrigerated trucks and related equipment.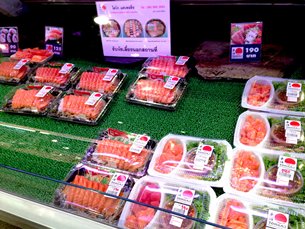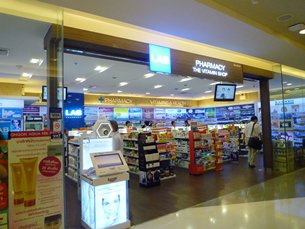 Logistics and Supply-chain Expertise: Meeting the Need
Thailand is known for its manufacturing prowess, with many multinational companies operating production plants within its borders. To facilitate Thailand's continual upgrade of its capacity to manufacture higher value-added goods, more reliable and efficient transportation is needed. Additionally, in order to develop into a regional logistics hub, Thailand's logistics sector will require not only infrastructure and financial capabilities, but also technical and management expertise across a wide variety of logistics services, including cargo handling, customs clearance, warehousing and supply chain management.
At present, the country only has access to a limited number of logistics professionals with experience in supply chain management, as well as industry experts capable of adopting advanced logistics technology. As a result, Thailand is extremely welcoming to those foreign logistics companies that can bring knowledge and expertise in specific supply-chain processes in partnership with their Thai counterparts. Currently, one-stop logistics solutions are highly sought after by many of the multinationals operating in Thailand and the rest of the ASEAN region, where rules and regulations are often more complicated and less transparent than in the more developed countries. Hong Kong logistics companies may find considerable opportunities to provide value-added services, most notably supply chain management, the introduction of advanced IT systems and customised logistics solutions.
Useful contacts
---
[1] For more details, please refer to the latest investment promotion policies of Thailand's Board of Investment.
[2] For more details on setting up a representative office, please refer to the regulations of Thailand's Board of Investment.
Logistics & Supply Chain
Logistics & Supply Chain
Thailand
Southeast Asia
ASEAN