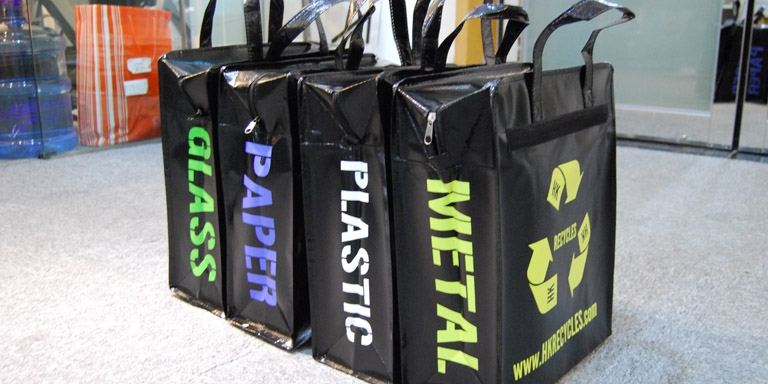 https://hkmb.hktdc.com/en/1X0A2GM2
Waste Not
A banker by day and entrepreneur by night, Mike Shum is behind a social enterprise that's helping Hong Kong go green.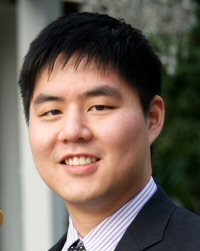 Growing up in Toronto, Mike Shum considers recycling waste a "given." So when he moved to Hong Kong in 2008, he was surprised to find that a recycling culture had yet to take root. Four years later, he teamed up with another young, US-born entrepreneur, Brian Mak, to launch HK Recycles, a social enterprise that provides a door-to-door recyclable pick-up service, the first of its kind in Hong Kong.

Mr Shum says the company wanted to "make Hong Kong one of the least wasteful cities in Asia." To achieve this ambitious goal, the pair devised a simple business model: for up to HK$39 a week, the company would collect clients' recyclables, including plastic, metal, paper and glass, to be turned into reusable materials. Certain plastics, for instance, are shredded into flakes or pellets, for re-processing into clothing material on the Chinese mainland. Glass bottles would go to a recycling firm in the New Territories to be eventually transformed into eco-bricks.
Word of Mouth
In a little more than a year, the enterprise grew from a clientele of 10 expatriate households in Happy Valley and the Peak to 250, including a growing number of local households.

"We have had a tremendous response from our existing customer base. We have grown purely from word of mouth with very little spent on advertising," Mr Shum says.

Running a full-time job during the day and a social enterprise at night was no easy feat, but being in Hong Kong made that possible.

"It is very easy to start a business here, and I have no complaint at all with how business-friendly it is in Hong Kong," says Mr Shum. "Social enterprise is still very new here, but with the start-up scene here growing quickly, I am optimistic."

The expanding business prompted the company to start hiring full-time staff. In 2013, the founders approached Hong Kong charitable foundation SOW Asia, which agreed to step in as a major shareholder, providing HK Recycles with an advisory board as well as mentorship through strategy meetings. Mr Shum joined its board of directors while Mr Mak was relocated to London. A small team of paid staff was formed, headed by General Manager Alfred Wong, a Canadian-born Chinese who shares the same environmental philosophy with the two founders.
Non-profit Partners

To widen its goal of building a sustainable future, the enterprise has formed partnerships with several non-governmental organisations, including Caritas Hong Kong, through which it has hired people from underprivileged groups.

"We call ourselves a social enterprise not only because we provide service related to the environment, but also because we provide employment opportunity to people with special needs. In the next couple of months, we will launch a programme to train more people with autism to join our team," Mr Wong says.

The company's expansion has allowed HK Recycles to grow its clientele quickly, covering more than 20 districts across Hong Kong and with 700 households now on the waiting list. To date, the company has recycled about 138,000 kilogrammes of material, including some 1.66 million plastic bottles and more than 6.83 million sheets of paper. The geographical network of its collection service has also widened, thanks in part to a mobile app introduced by Mr Wong to enable his team of drivers to carry out pick-up and delivery services systematically. In February, Clearwater Bay became the latest district added to the network.

HK Recycles is growing at a time when Hong Kong is devising more comprehensive government programmes to tackle waste. The latest initiative is a plastic bag levy scheme, which was fully implemented last April to cover all retailers. The scheme requires retailers to charge customers at least HK$0.5 for each plastic shopping bag the shops provide.

"In the past, people in Hong Kong wouldn't bat an eye if you talked about recycling. But this waste-charging scheme is forcing everyone to think about the issue," says Mr Wong. "More people are coming to us. There's a huge growth prospect for recycling and it's interesting to be part of the change."
Corporate Social Responsibility
HK Recycles is also looking to grow its corporate clientele, which to date, numbers 50. It has also been approached by established companies to help fulfill their corporate social responsibility commitments, including collecting recyclables at the 2015 Hong Kong Rugby Sevens in March and the Dragon Boat Festival in Stanley for LGT Bank last year.

"We began last year to shift our focus more to the corporate side," Mr Wong explains. "When a company uses our service, we can get our message across to numerous employees within that company. We also provide consultation to companies and try to help them to be more sustainable and drive their corporate image. This will generate more demand for recycling service, and that's an effective way to promote recycling in Hong Kong."
Related Link
Hong Kong Recycles
SOW Asia
Canada
Hong Kong
North America