https://hkmb.hktdc.com/en/1X0A2EP5
China's Small Electrical Appliances: An "Online Reselling" Case Study
An Interview with Li Yifeng, Founder and General Manager, Bear Electric Appliance Co Ltd
Founded in Foshan, the "home appliance base" of China, Bear Electric Appliance Co Ltd started out in 2006 selling yoghurt makers on e-commerce platforms. Almost a decade later, Bear Electric has grown from a small firm with capital of Rmb200,000 into a well-known company with annual sales exceeding Rmb500 million. Li Yifeng is the company's Founder and General Manager and here he shares his online marketing and promotion experience and insights, while assessing the development prospects of the small electrical appliances sector in China.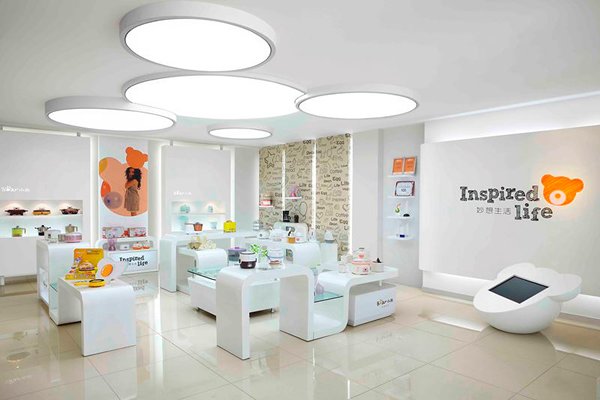 A Rapidly Growing Market
As the term implies, small electrical appliances are compact in size and do not consume a lot of energy. Such items include yoghurt makers, egg boilers and air purifiers, as well as a range of digital products, such as MP3s and mini video cameras. Li said: "The small electrical appliances market has been growing robustly on the Chinese mainland on the whole in recent years."
Three factors have contributed to the rapid development of the mainland market. Firstly, there is a wide range of product types and styles to choose from. Secondly there is the growing spending power of mainland consumers, and, thirdly there is the push from e-commerce.
Compared to conventional retailers, e-commerce platforms can display the complete range of product types and styles. While some models were only available in first- and second-tier cities in the past, they can now reach the third- and fourth-tier cities through e-commerce platforms. The development and widespread use of technology means their consumer base has been extended from desktop users to anyone with a mobile device.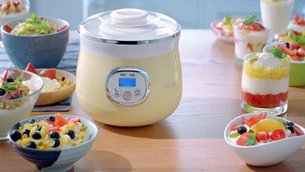 Authorising Online Resellers
In the early days, with limited funds and a limited number of sales channels, the online sales of Bear's small electrical appliances were confined to Taobao. "We chose to sell our products on Taobao – not because we had a particular foresight – but because we thought that Taobao and small electrical appliances were a perfect match. The first users of Taobao were non-mainstream consumers and yoghurt makers were non-mainstream products to begin with. We sold yoghurt makers on Taobao because of this synergy," said Li.
Today Taobao and Tmall remain the principal sales channels for Bear appliances. In addition to its own flagship store, Bear also relies on authorised online resellers. Only authorised reputable online shops with sound operational capabilities, though, can resell Bear products. Li notes that this is how most small electrical appliances firms operate on e-commerce platforms at present. Poor performers have been eliminated through the years, and Bear currently works with 100 authorised online resellers that cover all customer segments, from Tmall B2C stores to Taobao C2C stores.
E-commerce has generated a considerable array of new opportunities for Bear. In Li's opinion, pictures and videos can more vividly display products without compromising consumer's shopping experience. More importantly, online retailing can help the company to interact with its consumers - customers get product information and the company gets consumer feedback. This bridges the gap between the brand and consumers, making it easier to promote new products.
The lowering of costs is another factor not to be overlooked, with after-sales services being a prime example. Bear provides after-sales services through the internet and the phone. If consumers still cannot resolve an issue after making enquiries, they can courier the problem products back to an after-sales service point for repair. This means the company does not have to establish large numbers of repair points, thereby reducing operating costs.
Bear is also considering gradually "reining in" power from authorised resellers. "As brand influence slowly expands, the division of labour between brand vendors and operators becomes finer. The two sides will co-operate, with brand vendors playing a dominant role supplemented by brand operators. The former will undertake more work behind the scenes, such as sales promotion, logistics and after-sales service, while the latter will focus on sales. This facilitates the management of - and competition between - online resellers," said Li.
Sales App Unlikely in Near Future
Li believes that appointing online resellers through e-commerce platforms will remain the main business model for the mainland's small electrical appliances makers for the near-term at least. Bear's official website, for example, serves primarily as a product showroom rather than as a direct sales platform, largely because the website has difficulty in directly attracting consumers and cannot achieve a critical mass of visitor traffic within a short time.
The same is true for apps sales. An app can only work successfully when it has built up a huge user community. However, it is difficult to estimate how long it takes for an app to achieve this goal. This is especially true for small electrical appliances, which have a low percentage of repeat purchases (around 10% to 20%). For this reason, companies need to focus on seeking and cultivating new consumer groups.
Internet Marketing Strategies
To reach out to new consumer groups, Li adopted a totally different marketing approach to his peers –producing micro movies about Bear products. The company has made little films relating to Bear products – such as Stew for Love, Love Fantasy and Miss Puff and Seasoning Bottles – since 2012. These were shown on the mainland video streaming website Youku.com. Each mini-movie has been played more than one million times, with some said to have attracted more than seven million plays.
A brand must evoke feelings in consumers before it can build a loyal following. For example, the "Inspired Life" slogan of the Bear brand represents a lifestyle that is jovial, innovative and down-to-earth, as well as an optimistic outlook. "Choosing Bear is not just choosing a product but choosing a way of life," said Li. To impart a sense of vitality to the brand, Bear usually chooses heartwarming storylines for its micro-movies in order to reflect the product characteristics of its small electrical appliances.
"It is difficult to work out the value of using micro-movies as a means of publicity. Different skills are involved in their production, from scriptwriting to media placement. If a good job is done in every respect, the final effect is just as good as hard-sell ads, if not better," said Li. More importantly, micro-movies shown on video websites can attract young viewers. The rationale is the same as selling products through e-commerce platforms.
Information Technology: New Winning Card?
The next step for Bear Appliance, after "internet marketing", is to raise its level of information technology. E-commerce handles the sale of products and services. What lies behind the products is an entire supply chain, at the core of which is information and data processing. According to Li, the firm cannot cut manufacturing costs any further and the only way to gain an edge is to improve the efficiency of its supply chain. This can be done if the enterprise resource planning (ERP) process and the front-end e-procurement information system are integrated and extended to the entire distribution system at the back-end – forming an integrated whole with information on the sales, procurement, production and other business aspects.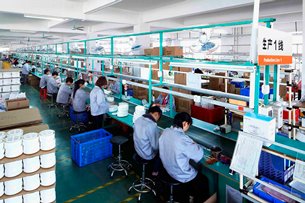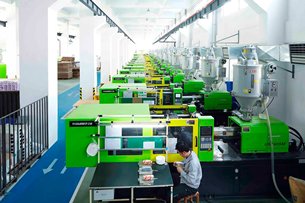 Opportunities for Hong Kong
There is still room for growth in China's small electrical appliances market. Users of mobile devices and consumers in third- and fourth-tier cities are clearly among the new growth points. Mainland consumers are becoming more and more demanding when it comes to product quality and consumer experience. Competition is increasingly becoming focussed on quality and experience rather than cost and price. "The rising yuan and consumers' growing spending power will make it easier for foreign products to open up the mainland market. I think the conditions are now ripe for Hong Kong to make good use of its role as a trading centre for channelling foreign products to the mainland," concluded Li.
Electronics & Electrical Appliances
Household Products
Mainland China
Mainland China