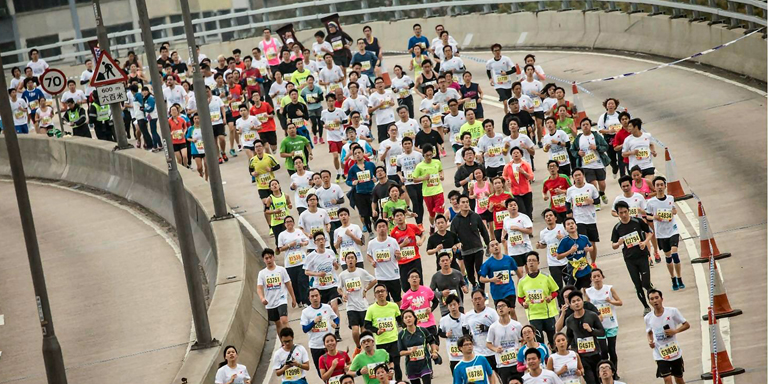 https://hkmb.hktdc.com/en/1X0A2ATD
Hit the Ground Running
Hong Kong's plethora of outdoor sporting events promotes appreciation of Hong Kong's natural beauty, and raises funds for charity.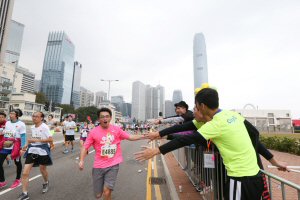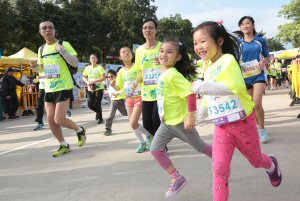 Hong Kong is becoming more of a fixture on Asia's sporting events calendar, with the Standard Chartered Hong Kong Marathon – currently the city's largest sporting event – attracting more than 70,000 participants in January. Another, the UNICEF Charity Run, attracted more than 15,000 runners and raised over HK$11 million for the charity.

While the marathon is a road race, beyond the city limits are many green spaces that provide great locations for sporting action. Indeed, 40 per cent of Hong Kong is made up of country parks and nature reserves, and event organisers use these natural beauty spots to host running, hiking, kayaking, cycling or multi-sports events. These include Action Asia's Royale International Kayak n Run in Deep Water Bay, which comprises a four-kilometre ocean kayak and six-kilometre trail run, and the Lantau 2 Peaks 15k & 21k trail run, which will be held in May and October respectively.
The Biggest Event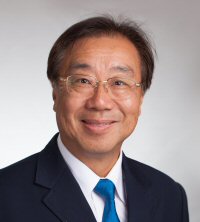 First held in 1997 with a route to Shenzhen to mark Hong Kong's return to China, the Standard Chartered Hong Kong Marathon is the city's largest outdoor sports event. The route takes in some of Hong Kong's iconic landmarks, including the Tsing Ma Bridge and Nathan Road. This year, more than 73,000 people took part in the marathon, raising over HK$7.6 million for charity. About 90 per cent of participants were local residents and 10 per cent from overseas, with Ethiopian runner Ejigu Sentayehu Merga taking first place in a time of two hours, 13 minutes. The Marathon's sister events include a half-marathon, 10k and wheelchair races.

"Each year, we conduct a survey to collect participants' feedback, and do our best to improve the event accordingly," said Kwan Kee, Chairman of the event's organiser the Hong Kong Amateur Athletic Association. We are very pleased to see the encouraging response from the public over the past 19 years – the event has grown from a 1,000-runner race back in 1997 to become the largest participatory sporting event in Hong Kong with 73,000 runners, and is probably the most anticipated signature event for Hong Kong each year."

The key to the marathon's ongoing success is the tremendous public and government support, added Mr Kee. "The marathon has become one of the best sporting events in Hong Kong, and a true community event that spreads positive energy within the city. We are passionate about joining hands with Hong Kong people and using the marathon to showcase Hong Kong's vibrancy and dynamism to the international community."
The Longest Trail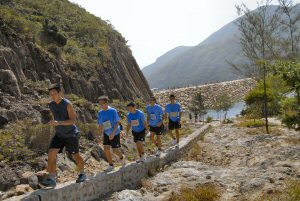 Trailwalker is a challenging 100-kilometre hiking event held annually along the rugged MacLehose Trail, which takes participants from one end of Hong Kong to the other. It began in Hong Kong in 1981 as a Gurkha-led training exercise for the army. In 1986, Oxfam Hong Kong was invited to co-organise the event and in the same year, the event opened to the public. Since 1997, Oxfam Hong Kong has been the main organiser.

Trailwalker is now among Hong Kong's largest fundraising hiking events, raising HK$32 million from 1,300 teams and 5,200 walkers last year. The concept has also gone global. In November, Trailwalker will be held in 10 countries, including Australia, England, France, India and Japan, in addition to Hong Kong.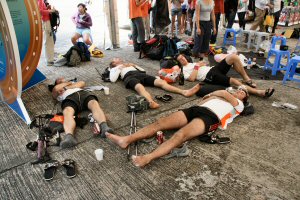 "The trail passes through natural and beautiful scenery, including exquisite beaches, such as Sai Wan, mountain peaks including Needle Hill, Grass Hill and Tai Mo Shan, and the Tai Lam Chung and Shing Mun reservoirs. It's a stark contrast to what many would associate as typical Hong Kong landscapes," said Cindy Chan, Oxfam Hong Kong Communications Officer.

"Many overseas participants living in Hong Kong have said that the hiking trails in the city are really accessible, and they can easily travel to the trail for hiking or training, to enjoy the scenery because it is not too far from where they live or work," she added.

Ms Chan expects the event to be held in more countries in the coming years, and anticipates that more overseas walkers will be keen to join the Hong Kong event in 2016.
Race for all Ages
Established in 1982, the Amateur Veteran Athletic Organisation (AVOHK) organises several running events in the city, including the China Coast Marathon, which starts and finishes in scenic Sai Kung. Another event is called Round the Island, a 64-kilometre ultra-distance running event, which mostly follows Hong Kong Island's country park trails.

"Our events are popular and have enjoyed longevity – all are over 20 years in the running – because of our reputation of runners organising for runners, with a smile," said Dave Smith, Race Organiser for the China Coast Marathon and Round the Island events. "Our members are veteran athletes and AVOHK's aim is to promote veteran athletics within the Hong Kong community and the local region. We emphasise veteran running by including age groups in five-year bands up to 75 years old, unlike other local races."

Round the Island is an ultra-distance event, run as a time trial, largely on catchwaters [concrete canals] with limited rough trail. "It is extremely popular with the hard-core of Hong Kong roadrunners as the sign-off event for the season," said Mr Smith.

First held in 1981, and Hong Kong's original marathon, the China Coast is AVOHK's flagship event, which starts and finishes at the Pak Tam Chung Holiday Camp in Sai Kung.

"Running in Hong Kong has always been popular, now with an even fuller programme of races to choose from. Local runners are spoiled for choice," Mr Smith added.
Related Links
Action Asia
Amateur Veteran Athletic Organisation (AVOHK)
Hong Kong Marathon
Oxfam Trailwalker