https://hkmb.hktdc.com/en/1X0A28ZD
Smart Home Becomes the Reality
The future home will be far smarter thanks to the wider uptake of Internet-of-Things (IoT) applications. Industry players at the Hong Kong Electronics Fair pinpointed a considerable range of business opportunities for components suppliers, device manufacturers and system integrators, and placed a particular emphasis on the huge potential of the China market. In a similar vein, a recent HKTDC survey also showed that smart appliances are becoming increasingly popular among Chinese middle-income consumers.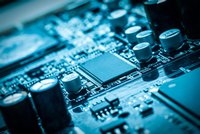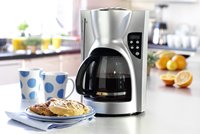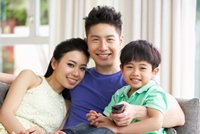 IoT technology turns smart home applications into reality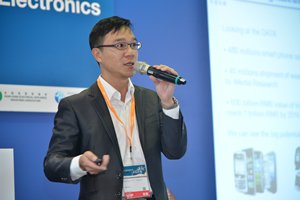 IoT technology now allows a wide range of indoor and outdoor devices to be connected. Andy Lau, Executive Director of SAS Dragon Holdings Limited, envisaged this would spark tremendous opportunities for industries, especially in the China market. Speaking at a seminar held at the Hong Kong Electronics Fair 2015 (Spring Edition)[1], Lau cited a prediction that China's IoT market would grow from RMB 600 billion in 2013 to RMB 1 trillion by 2016.
According to Lau, smart homes will be one of the major IoT application areas, eliciting huge demand for related hardware and appliances. These would include white goods, heating/cooling items, electrical/lighting products, home security/alarm systems, small appliances and health/fitness items. Mobile devices, apps and the cloud platform would be keys to making such a smart home a reality.
He noted that there were still a number of challenges for the IoT industry to overcome. A case in point is the RF technology that connects different devices at home and beyond. A standard RF solution is not yet available for all IoT applications. There are pros and cons with regard to current standards like Zigbee, Bluetooth or Wi-Fi in terms of costs, power consumption and data transmission. Nonetheless, Lau believes system integration is a potential area for industry players to explore. System integrators, which make use of different software, cloud and database resources to develop apps and solutions, are the key means of turning smart systems into full applications, therefore creating real value for end users.
Future homes featuring wireless charging solutions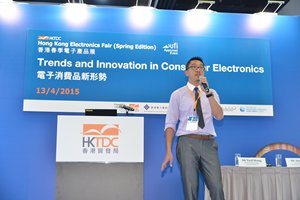 With the cords and cables that currently power up various connected devices at home likely to annoy residents, seminar panellist Kelvin Wong, General Manager of EziCharge Limited, believes that wireless charging technology will play a major role in creating a new lifestyle, where consumers live in an increasingly smart home environment. He maintained that near field induction, as well as resonance, are among the major wireless technologies likely to be used for charging mobile devices, notably smartphones and tablets, as well as appliances with high power consumption, such as cookers and ventilators.
Chinese consumers welcome smart appliances
With regards to the consumer market, China is now one of the leading markets for electronic and electrical appliances. As the purchasing power of mainland residents, especially the middle-income class, continues to rise, the demand is now considerable for high quality electronics and home appliances, especially those capable of meeting daily requirements and raising living standards.
A recent HKTDC survey conducted in eight Chinese mainland cities[2] asked consumers to identify their criteria when considering purchasing small kitchen appliances. Some 61% of respondents recognised the importance of smart home compatibility, stating a concern as to whether products are able to communicate with smartphones/tablets, and whether they can be connected or controlled by smart devices and via the Internet. Unsurprisingly, it was the younger consumers who were more interested in these smart home devices.
In terms of small kitchen appliances that incorporate a range of smart home features, consumers generally indicated a willingness to pay an average premium of 11% in order to purchase such items.
(Remark: Please refer to "China's Small Electrical Appliances Market: A Consumer Survey" for further information of the HKTDC survey)
---
[1] The seminar entitled "Trends and Innovation in Consumer Electronics" held at the Hong Kong Electronics Fair 2015 (Spring Edition) on 13 April 2015, which was co-oragnised by the HKTDC and The Hong Kong Electronic Industries Association.
[2] The eight cities were - Beijing, Shanghai, Guangzhou, Wuhan, Chengdu, Shenyang, Nanjing and Qingdao. A total of 1,621 middle- to upper-class consumers were surveyed. For details of the survey, please refer to HKTDC research report "China's Small Electrical Appliances Market: A Consumer Survey"
Electronics & Electrical Appliances
Information Technology
Telecommunications
Technology
Mainland China
Mainland China