https://hkmb.hktdc.com/en/1X0A28XF
Pampered Pets
From pet hotels to dog bakeries, Hong Kong entrepreneurs are starting businesses that cater to consumers keen to pamper their pets.
It's fairly common in Hong Kong to see a pooch being paraded in a pushchair or sporting a designer coat and collar. Indeed, many pets lead a charmed life in Hong Kong, where pet pampering is big business.

Dog bakeries, such as Three Dog Bakery in Central, offer healthy canine snacks and even birthday cakes. While at Gino's Gelato in Stanley, hounds can cool down with a beef- or cheese-flavoured ice. Cat lovers, meanwhile, can head over to the Cat Store in Causeway Bay, or Mong Kok's Café de Kitten to enjoy some feline company.
One-stop Dog Shop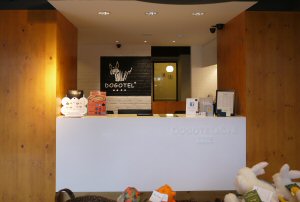 For owners wishing to give their pets the royal treatment, there's Dogotel & Spa, with outlets in Causeway Bay and Mong Kok. Set up in 2002, the posh kennel offers boarding, doggie day care and grooming services and also sells pet products.

"Many pet owners look for healthy products, such as chemical-free cleaning items and quality grooming and hotel services," said owner Billy Chan. "We are the first establishment to recruit Japanese groomers to Hong Kong, who are well-trained with good experience." Japan, he said, offers a two-year full-time grooming course, while Hong Kong only has short-term courses. Mr Chan said that his company is the first in Hong Kong to provide boarding services in the city centre.

Hong Kong's pet-grooming business has grown significantly compared to a decade ago, he added. "Back then, the industry was quite backward, with small shops selling dogs as their main income and doing their own grooming." But for his business to thrive, he said Dogotel offers more. "We provide professional grooming with pampering hotel service tailor-made for pet owners, and this is how we have managed to grow our business."

Mr Chan defines Dogotel customers as serious pet owners who are willing to spend money on their pets. About 80 per cent of clients own small dogs. "I think the market is still growing as many young couples prefer having a pet instead of a baby now," he noted.

Over the next 12 months, Dogotel plans to roll out a second-tier grooming service to target middle-income customers. It will also source more organic products for the retail arm of its business.

Even the non-profit organisation, the Society for the Prevention and Cruelty of Animals (SPCA), is tapping the booming trade. Pet owners on a budget can take advantage of the SPCA's "Hair Force One" grooming service with its own "Hair Miles" loyalty programme. It also has an affordable pet boarding service of HK$40 to $90 per day for cats and HK$180 for dogs under 10 kilogrammes.

Other services include physiotherapy and rehabilitation, behaviour training, acupuncture and exotic/pocket pet clinics, all of which "are very popular with clients," according to Fiona Woodhouse, Deputy Director, Welfare Services for the SPCA.
Totally Natural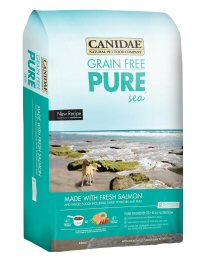 Businesses are catering to the pet-pampering trend by also opening e-commerce sites.

With a focus on natural products, online retailer Wisepet delivers a healthy alternative to commercial pet foods, which often include chemical preservatives banned in human food. Food brands include Holistic Select dog food and Applaws canned cat food, and the e-commerce site also sells grooming products and even beds for cats and dogs. The business was set up by Kwan Hung Lo after returning to Hong Kong from Canada more than 10 years ago.

"Many [of the customers] are from the US, Canada and Australia, so they know the brands and the products already," said Ms Lo.

Dog products are more popular than those for cats, and food products sell better than non-food items, according to Ms Lo. The site also has a "green living" section, where customers can shop for natural household-cleaning products and items like hair dye. "I think if our customers are concerned about their pet's health, they will also be interested in natural products for themselves."

Ms Lo has seen more customers showing interest in high-quality natural pet food and natural pet products. "When we started out more than 10 years ago, there were only a few brands of natural pet food in Hong Kong, but there are now more than 30, with new brands coming to Hong Kong every month," said Ms Lo, who added even major retailers are now removing chemical preservatives from products. But she said that big brands still do not use high-quality ingredients, instead choosing cheaper ingredients to keep prices down.

While there's increasing demand for natural pet food and products, many people in Hong Kong still opt for supermarket-grade pet food. "If you have a lot of pets, you can only go with the cheaper products, and unfortunately, those are the products with poorer quality."

Wisepet's business grew through word of mouth and by advertising on search engines. To further drive sales, the site introduced a reward programme last month, with one point for every dollar spent to reward current clients and attract new ones.
Good Behaviour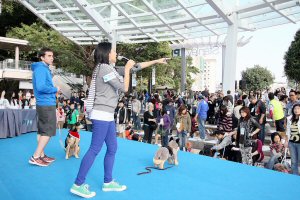 Another area Hong Kong's pet owners are willing to splash out on is behavior training. One of Hong Kong's top dog trainers, Rose Tang, is an advocate of the positive reinforcement method, which uses rewards to get the best results. In business for more than 10 years, Ms Tang was Hong Kong's first US nationally certified dog trainer, qualifying in 2003. She holds the Guinness World Record for conducting the world's largest dog obedience class at Stanley Plaza in 2011.

With about 12 regular clients, Ms Tang offers such services as preparing pets for a baby's arrival, and a shopping trip to stock up on essentials prior to a new dog's arrival. She will also accompany clients on visits to the physiotherapist or vets. "All these services evolved from the needs of the client. Some need a lot of hand-holding," she said.
Ms Tang offers dog behaviour classes, either in a group or one-on-one setting. "For younger dogs with no specific issue, a group class can work quite well. But if, say, there's a toilet training or aggression problem, it's much easier to do a home visit."

She also noted that the local pet industry is becoming more receptive to technology. "I reviewed a device recently called Whistle, which is basically a Fitbit for dogs. It calculates how much exercise, rest and sleep your dog gets, and even if it's deep or restless sleep. Some devices can even work out how good a mood your dog is in, and they test [indoor and outdoor] temperatures, plus how much they're eating and drinking. So if your dog hasn't had enough sleep, for example, you can cut down on their exercise the next day. There are also GPS devices that enable you to track your dog, such as Tractive and Tagg."

Ms Tang believes that the industry still has room to grow in Hong Kong as more people opt to keep dogs. "Places like the Quarry Bay Pet Garden are great spaces to take your dog, but there're still not enough of these lovely places."
Related Links
Dogotel & Spa
Society for the Prevention and Cruelty of Animals (SPCA)
Whistle (fitbit for dogs link)
Wisepet