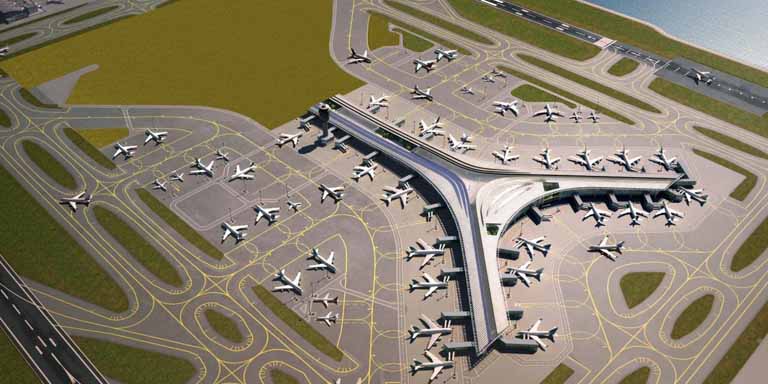 https://hkmb.hktdc.com/en/1X0A23YT
Cleared for Take-off
A major expansion of the Hong Kong International Airport is set to get underway following the final round of approval for a third runway.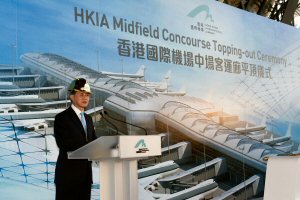 The course set by the Airport Authority (AA) Hong Kong to expand the city's aviation gateway to meet future needs has been given the green light.

Under the Hong Kong International Airport Master Plan 2030, the three-runway system will be able to serve an additional 30 million passengers annually upon completion. Land will be reserved for further airport expansion, depending on future demand.

"[The expansion] will consolidate our city's status as an international and regional aviation hub, spur economic development and create hundreds of thousands of jobs," said Vincent Lo, Chairman of the AA, who welcomed approval by the Executive Council (ExCo). "This is a project for Hong Kong, and we are committed to taking it forward."
Preparatory Works Begin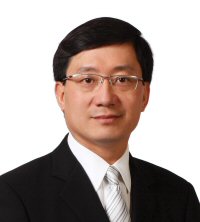 AA will now carry on with preparatory works over the coming months, he said, with the goal of starting construction as soon as possible. The eight-year construction project is targeted for completion by 2023.

To be built on 650 hectares of reclaimed land at a cost of US$18.2 billion, the project's key facilities include a new runway, taxiways and aprons, a third runway concourse, an expanded Terminal 2, an automated people mover and a baggage handling system.

ExCo's approval of the expansion last month follows another record-breaking year for the HKIA, in which new heights were scaled across all three traffic sectors. In 2014, the HKIA welcomed 63.4 million passengers and handled 390,955 flight movements, representing annual growth of 5.8 per cent and 5.1 per cent, respectively. Cargo throughput also rose six per cent year-on-year, reaching a record 4.38 million tonnes.
Fred Lam, CEO of the AA, said that the results further strengthen Hong Kong's leading position as an international and regional aviation hub, supporting the city's economic growth. Hong Kong, he noted, remains one of the few airports worldwide that ranks near the top in both passenger and cargo volumes.

In 2014, the HKIA also welcomed three new airlines – American Airlines, Siam Air and Vanilla Air – boosting its flight network to 180 destinations.
Growth Forecast
"Air traffic demand continues to grow, and we expect four to six per cent growth in passengers, cargo volumes and flight movements this year," Mr Lam said. "We will continue to enhance airport facilities and services, and work closely with HKIA's business partners to maintain a world-class travel experience for our passengers."

The third-runway project will be funded through three channels: bank loans and bonds; the HKIA's operational surplus; and end-users, including passengers and airlines. A HK$180 departure tax on non-transit passengers until the end of the construction period is under consideration.

While the expansion itself has been widely welcomed, the decision to incorporate a user-pays component brought a mixed reaction. During a visit to Hong Kong last month, Tony Tyler, Director General and CEO of the International Air Transport Association (IATA), said that there should be "ample scope" for the project to be funded through borrowings alone.
Industry Support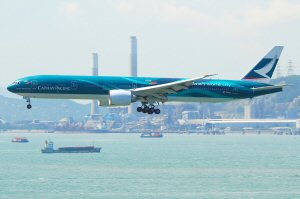 "There is an urgent need to move ahead with the third runway project as the airport is fast approaching its maximum runway capacity," said Cathay Pacific Chief Executive Ivan Chu. "It is certain that the airport will reach capacity well before a third runway could be built, which is of great concern when we are seeing increasing competition from other rapidly expanding hubs in the region."

Mr Chu added that Cathay Pacific believes the third runway could be self-funded through existing income streams, especially as the number of passengers moving through the airport continues to grow. The airline currently has a 32.5 per cent share of the HKIA's departure capacity.

"Hong Kong International Airport is extremely successful. It is the world's busiest airport for international freight and the third busiest in terms of international passenger traffic," he said. "The Airport Authority enjoys the highest net profit of any airport in the world and benefits from strong cash flows, a healthy balance sheet, and growing income from retail and aeronautical streams.

"The Airport Authority is fully capable of financing the construction of the third runway through its own means without the need to impose additional financial burden on users. Charges must remain competitive to ensure continued growth for aviation, tourism and related industries."
Funding Fine-tuning
Mr Lam said that since about 70 per cent of HKIA's passengers are non-Hong Kong residents, the user-pays principle "makes good sense, because subsidising the project through the Government means local taxpayers would foot the bill for overseas passengers."

"We understand that ExCo has concerns about the amount that would be charged to passengers. We will look into further adjustments and determine whether they are feasible," added Mr Lam.

Like other infrastructural works of this magnitude, the development of the third-runway system will be a long process, he continued. "But this will not deter us from doing what is necessary to build a better future for our city. The third-runway system will bring more business, more jobs and more convenience to Hong Kong. We will collaborate with the Government, the aviation industry, our stakeholders and the city's residents to make it happen."
Midfield Development on Track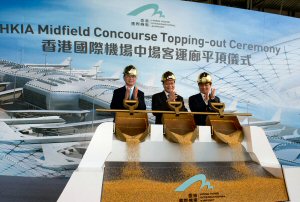 Meanwhile, "solid progress" has been made on the airport's Midfield Development, targeted for completion by the end of this year. The HK$10 billion project, which started in 2011, will allow the HKIA to serve an additional 10 million passengers a year.

The development includes a five-level concourse equipped with 20 new aircraft parking stands and improved passenger access. Its environmentally friendly design has more than 35 green features, making it one of the first buildings in Hong Kong to be certified with the BEAM Plus Gold Standard, an industry-wide environmental assessment scheme for buildings.