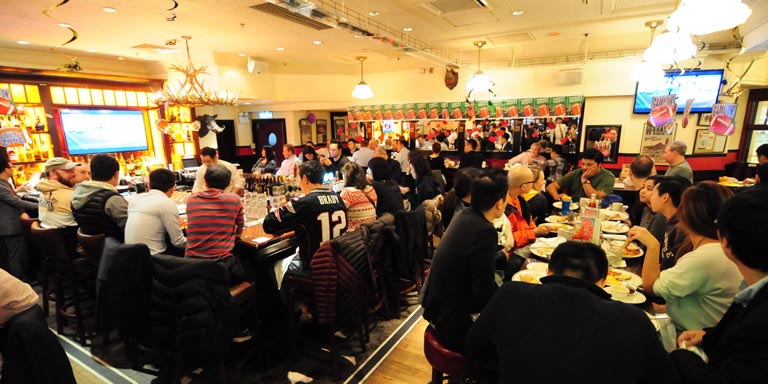 https://hkmb.hktdc.com/en/1X0A1X36
Authentic Americana
Chicago-themed restaurant Dan Ryan's has become a Hong Kong dining institution for customers craving traditional American food.
A recent restaurant renovation highlighted what keeps diehard fans of Dan Ryan's Chicago Grill coming back.
"We apologised to everyone for the fact that there was no ceiling and nothing on the walls," says Michael Nardozza, Director and CEO of Windy City International, which operates Dan Ryan's. "But nobody cared as long as the kitchen didn't change. People would walk in and ask: 'Where's the menu?' They just wanted to have lunch and have their favourites."

It is this kind of customer loyalty that has allowed Dan Ryan's to thrive in the same location for 26 years – and to branch out in Hong Kong and elsewhere in Asia.
Open Window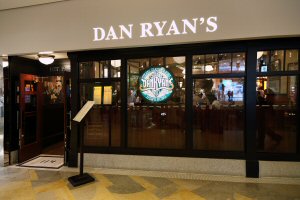 Named after an expressway in the US city of Chicago, Dan Ryan's opened its doors in 1989 at Pacific Place, an upscale mall in the heart of Hong Kong's business district. Shops in the mall have come and gone over the years, but the Chicago-themed restaurant has stayed – a rarity in a fast-changing city such as Hong Kong. On any given day, Dan Ryan's, which primarily targets the 30 to 55 age group and educated urban dwellers, is heaving with diners at lunch time. This success has been replicated in two other Dan Ryan's branches in Kowloon, and another two overseas.

The genesis of Dan Ryan's dates back to when Hong Kong's dining scene was much less competitive, and diners were not as spoiled for choice as they are today. "In 1989, the window was wide open in Hong Kong," says Mr Nardozza. "There were a lot of good restaurants, but no themed restaurants." So the 12 founders, who are all expatriates based in Hong Kong, decided to establish a Chicago-themed restaurant, although none of them hailed from the Windy City.

"If you want a strong American identity, you have to go to the heartland, and that is Chicago. You can't get much more American than that," Mr Nardozza explains.
| | |
| --- | --- |
| "If you want a strong American identity, you have to go to the heartland, and that is Chicago. You can't get much more American than that." | The relatively rich culinary tradition of Chicago is another major reason for the founders to pick the mid-western American city, says Jeremy Lieberman, Chief Operating Officer of Windy City, who is a Chicago native and joined the group in 2012. |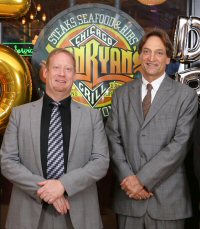 "Historically, one of Chicago's identities has been a centre of both meat production and a shipping crossroad. So it's logical for Dan Ryan's to select Chicago as the spiritual home of our brand. Chicago is a traditional American city that's been through a number of waves of immigration that have added to the culinary palate. Its dining scene is still vibrant and connected to the authenticity that keeps Dan Ryan's customers coming," says Mr Lieberman.
Branching Out
From its famous Chicago-imported ribs to the annual Super Bowl breakfast party, offering the authentic Americana experience is at the heart of Dan Ryan's success formula, according to Mr Lieberman.

"I've lived overseas since the early 1990s," says the American entrepreneur. "No matter where you come from, there are times when you crave the authentic flavours and ingredients of your homeland. There are factors such as consistency and quality that make us successful, but it ultimately boils down to our commitment to authenticity and our refusal to localise what we offer at the expense of authenticity," says Mr Lieberman.

Windy City opened its second Dan Ryan's in Tsim Sha Tsui in 1990 and a third in Taipei in 1992. Meanwhile, the success of Dan Ryan's has attracted the likes of Hard Rock Cafe and Planet Hollywood to enter the Hong Kong market. In 1998, the group's expansion drive was marked by the opening of a fourth Dan Ryan's and the Italian-American restaurant Amaroni in Kowloon Tong, until the Asian financial crisis hit. Despite the economic uncertainty, the two operations stayed afloat, and today, Windy City operates 10 restaurants under five brands in Hong Kong, Guangzhou, Beijing, Taipei and Singapore.
Hong Kong Advantage
The advantages of being based in Hong Kong, according to Mr Nardozza, include the ease of travel to different cities in Asia, Hong Kong' rule of law and the transparency of operating a business here. The business cycle that regularly brings in visitors from trade fairs and conventions is also a boon for restaurant operators. Nevertheless, it is not a market without challenges.

"The real battle for restaurants is fought in the classified section of newspapers," Mr Nardozza says. "We are competing for quality staff as the market has been growing. When I first came to Hong Kong, hotels were torn down to make way for office buildings. Today, office buildings are being torn down to make way for hotels. The demand for labour is expanding, but the labour pool is limited."
Sophisticated Diners
Growth of the food and beverage industry has also seen Hong Kong diners become more sophisticated and demanding amid a wider range of choice. Still, the popularity of European fine-dining and the rise of healthy eating do not faze the owners.

"It's just about having more choice," Mr Nardozza says. "You can say the same for New York City. This is what happens when consumers become more and more sophisticated. I don't think that has diminished the appeal of Americana."

Related Link
Windy City
USA
Hong Kong
North America