https://hkmb.hktdc.com/en/1X0A1U2G
2015 Chinese New Year Sales: Shenzhen
During this year's seven-day Spring Festival holiday, Shenzhen received a total of 5.85 million tourists, a 4% increase over the same period last year. Total tourism receipts reached Rmb7.3 billion during the period, up 6% year-on-year. Overall, visitors each spent an average of Rmb1,390 in the city, proving a substantial boost to the local retail market.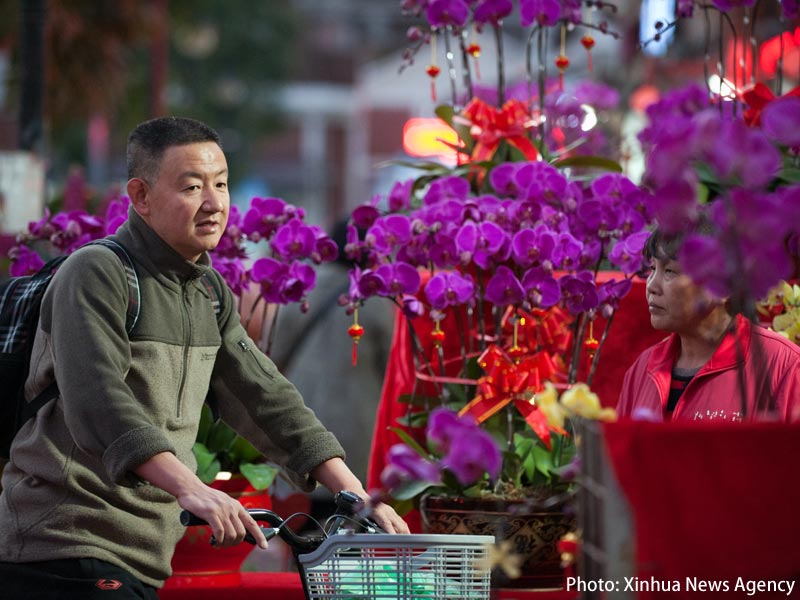 Figures from the Ministry of Commerce show that, from New Year's Eve to the sixth day of the Chinese New Year, the total sales of retail and catering enterprises nationwide amounted to Rmb678 billion, up 11% over the Spring Festival golden week last year. At the same time, year-on-year growth dropped 2.3 percentage points. HKTDC's mainland offices in Beijing, Dalian, Qingdao, Xi'an, Shanghai, Hangzhou, Nanjing, Wuhan, Chongqing, Chengdu, Guangzhou, Fuzhou and Shenzhen, made market visits to a number of high-end, mid-high end and mid-range shopping centres in their respective cities a week after the Chinese New Year (19-25 February 2015) in order to establish just how holiday sales fared this year.
Throughout the Spring Festival period, many of Shenzhen's major retailers employed a variety of tactics to attract customers. A number of department stores, for instance, set up smartphone payment systems and made use of WeChat's Red Packet app in order to boost their online market share.
In the wake of the promulgation of the "eight-point regulations", introduced by Central Government to curb extravagant spending, department stores generally saw a rise in personal spending on New Year goods, with government organisations and state enterprises no longer distributing such items.
The following is summary of the sales situation of three leading Shenzhen stores:
| | | | |
| --- | --- | --- | --- |
| Store | The MixC | Yitian Holiday Plaza | Lilian Sun Department Store |
| Grade | High-end | Mid-high end | Mid-to-low end |
| Top-selling Items | Top-class fashion brands, jewellery, watches and clocks, accessories, cosmetics, footwear and bags | Clothing, jewellery, cosmetics, electrical appliances, cinema movie shows, ice-skating, catering and supermarket merchandise | Clothing, electrical appliances, jewellery, cosmetics, watches, footwear, bags, accessories and food |
| Price Range (Rmb) | Clothing: 500 –1,000 and above Cosmetics: 300 –1,000 and above Catering: 100 – 1,000 and above | Clothing: Above 500 Cosmetics: 300 – 1,000 and above Catering: 100 – 1,000 and above | Clothing: 200 – 800 Cosmetics: 100 – 700 Footwear: 200 -900 |
| Average Spend per Customer (Rmb) | Above 1,000 | 500-1,000 | 300-500 |
| Sales Highlights | Houses flagship stores of top-class brands of LV, Prada, Gucci and Cartier, as well as Ole' Gourmet Supermarket | Houses Shenzhen's first Apple Store, and offers shopping, entertainment and catering facilities under one roof, including Zhongying Yitian Holiday Cinema, first Alexander McQueen store in south China, and Ole' Gourmet Supermarket | Houses Sundan, Chow Sang Sang, 3D-Gold, TSL, Luk Fook and Chow Tai Fook |
| Promotional Tactics | Customers spending specified amounts were entitled to a special gift. Customers with cumulative spending of Rmb2,015 or more were given a creative artwork of paper cutting or Chinese knot upon presentation of same-day sales receipts. | A promotion was staged on WeChat for the free redemption of New-Year lucky bags. | During Saturdays and Sundays, the first three days of the Chinese New Year and the Lantern Festival, the first three customers spending Rmb800 or more (except for the purchase of gift cards) in one transaction with their CCB (China Construction Bank) credit cards were entitled to a shopping card of Rmb100. |
Echo Liu, Shenzhen Office
Mainland China
Mainland China