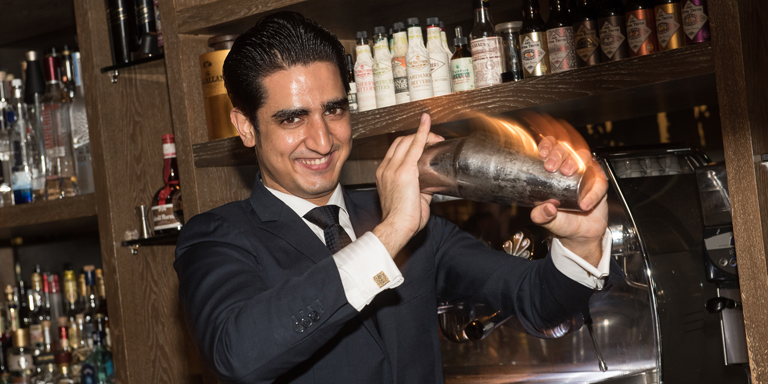 https://hkmb.hktdc.com/en/1X0A1T8D
That's the Spirit
While brandy has traditionally dominated the Hong Kong spirits market, whisky and bespoke cocktails are growing in popularity.
From the bars of Wyndham Street, where revellers choose premium spirits in trendy establishments such as Highline and Stockton, to the city's auction houses, where rare whiskies are fetching premium prices; spirits are big business in Hong Kong. Bonham's February auction of Japanese and Scotch whisky exceeded pre-sale expectations, totaling US$1.13 million. Similarly, a Zachys spirits auction in January saw rare Japanese whiskies take centre stage, achieving US$337,072 against a pre-sale estimate of US$210,516. Scottish single malts also exceeded expectations at the auction, with a bottle of Macallan-Glenlivet 37-year-old 1940 fetching US$4,741 – almost doubling its low-end estimate of US$2,400.
Engaging the Senses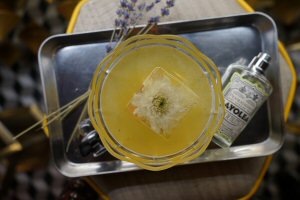 New craft cocktail bar Highline takes an olfactory approach to cocktails with its current promotion, which sees it teaming up with UK perfumery Penhaligon's. Customers are encouraged to pick a Penhaligon's scent and the mixologist mixes a drink based on that aromatic preference. Examples include a Juniper Sling made from Spanish Gin Mare that is served in a teacup, and Bayolea, which is inspired by Penhaligon's first men's grooming range, again mixed with Gin Mare and with notes of black pepper, musk and sandalwood.

"It's been pretty successful so far, as I think it's an interesting concept," says co-founder Anne Cheung. "The most important thing is the cocktails work flavour-wise – they're not too perfumed, which was a concern, and the floral flavours aren't too overpowering. Sometimes you do things for the sake of doing it, it's a bit gimmicky, but this isn't."

The bar is located behind restaurant Street Meat on Wyndham Street, which Ms Cheung co-owns with partner Louis Yeung, and takes its name from the outdoor park in New York City. The business partners both lived in New York and fell in love with the city's street food and legendary cocktails. "We're huge cocktail fans, and loved the idea of doing a speakeasy; somewhere you can only find if you're in the know." Its use of premium spirits like Gin Mare and Broken Shed vodka sets it apart from most other cocktail bars in the city. "These spirits are relatively unknown in Hong Kong and we want to bring them to a wider audience."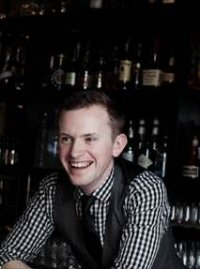 Another unique selling point is the bar's approach to bartending. Award-winning mixologist Tom Wood collaborated with the bar as guest bartender. It's a set-up that Ms Cheung expects to see more of in the future. "The status of mixologists is growing, and it's interesting to have guest bartenders, so there's more synergy and creativity behind the bar."

Ms Cheung now has an eye on new hip neighbourhoods like Sai Wan and Sai Ying Pun, both of which she sees as possible locations for another bar.
Bringing Whisky to the Masses
Now in its second year, the Malt Masters Whisky Festival, which was held at the PMQ cultural quarter on 7 March, is the first whisky-tasting event for the venue. Participating distilleries included Macallan, Highland Park, Welsh brand Penderyn and the English Whisky Co. "There's more than 30 whisky brands plus whisky-related products, such as Glencairn glassware, and cheese and chocolate foodstalls, which typically pair very well with whisky, and [auction house] Spink, which is starting to do more wine and spirits," said founder Ian McKerrow. He added that master classes sought to educate Hong Kongers on nosing and tasting whiskies.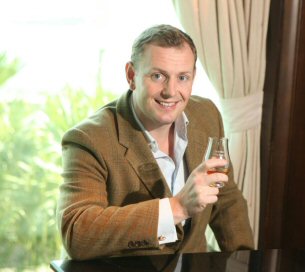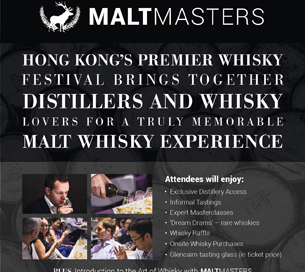 "The feedback from last year was that the master classes were very good, so we've got 12 – double the amount. I think people are becoming more interested in hearing from specialists and it increases enjoyment of whisky if they know a little bit more about it," said Mr McKerrow.

Local wine magazine Cru helped Mr McKerrow – the son of a former Glenmorangie CEO – promote the event. With about 800 tickets on sale for the afternoon and evening sessions, the festival has increased in size considerably from last year's event, which attracted about 200 visitors.

Mr McKerrow says Hong Kongers tend to gravitate towards Islay whiskies, which are smoky and strong. The whisky on sale will represent about a 20 per cent discount on retail stores.
Bespoke Drams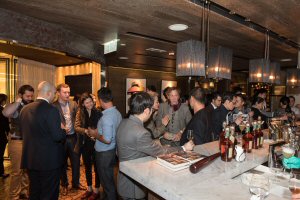 As premium spirits become more common, restaurants and bars are looking to set themselves apart from the crowd. 81/2 Otto e Mezzo, the three Michelin-starred restaurant in Landmark, launched its own bourbon this January. Full bodied and aromatic, Select Michter's eight-and-a-half year old is produced by Michter's Distillery in the United States.

"Most bourbons are matured for about four to five years," said the restaurant's mixologist Devender Kumar. "Creating a bourbon whiskey that has been aged for up to eight and a half years takes a lot of skill as there has to be a balance between the intrinsic qualities of the spirit and the flavours it extracts from the oak barrels over the years,"

As Mr Kumar points out, some of the world's oldest known cocktails were created using bourbon whiskey, from the old-fashioned to mint julep. "Diners love our bourbon both in the form of cocktails or neat, and we have created three signature cocktails using the bourbon. One of the cocktails, the Forum, is very popular among customers," said Mr Kumar, who added that the market for bourbon and whisky is still growing in Hong Kong.
Educating Palates
Targeting those who prefer to drink at home, the Landmark's Whisky Library was set up by Kevin Ling last year because he couldn't find the whiskies he enjoyed. "The Hong Kong whisky market is quite restricted, and we opened the Whisky Library to broaden the whisky spectrum in this city. The company's philosophy is to sell what we love to drink, and we drink only the best."

Its whisky selection changes with each season, and most bottles are single-cask single malt, limited editions. Spring collection highlights include the Samaroli Glen Moray 16, a Speyside malt that is very fruity and smooth on the palate, having matured in a sherry cask for 16 years. "This taste profile is generally the preference of whisky connoisseurs in Hong Kong," says Julian Chan, Whisky Specialist, The Whisky Library.

There is an ever-changing selection of about 500 unique products at the shop, with rums and cognacs lining up against the whiskies. Its 2015 spring and summer collection has a new selection of about 150 new bottles and labels, and the shop is working on acquiring a cask of Cognac dating back to 1848.

The Whisky Library hosts regular bespoke tasting courses, both casual and structured, with "A Tour of Scotland," and "The Best Spirits around the World" being the most popular, according to Mr Chan.

He anticipates that whisky collecting may become something of a trend for the city in the future. "I wouldn't say it's very popular yet, but at some stage it could be like [the trend for collecting] Burgundy in the 1990s," he said.
Related Links
Malt Masters
Otto e Mezzo
Street Meat
The Whisky Library