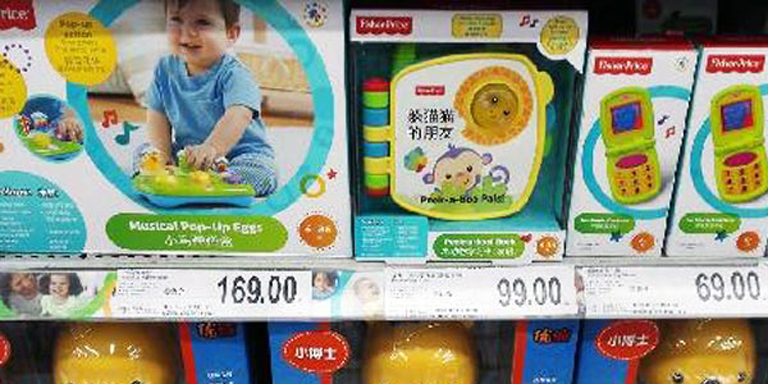 https://hkmb.hktdc.com/en/1X0A1SUU
Opening a New Chapter
The Chinese mainland's potentially huge audio-book market offers opportunities for children's and English-language book publishers.
The popularity of audio books across the Chinese mainland is set to soar, according to several industry commentators. The audio adaptation of best-selling works, as well as the increasing prevalence of mobile Internet use, are helping to drive growth in the sector.

A high point came several months ago when a mainland cultural company reportedly paid a significant sum for the audio rights to produce online Mandarin versions of the martial arts novels of noted Hong Kong author Louis Cha. Holding exclusive rights to novels, the company runs the business and hires leading voiceover talent. This business model is now believed to be setting new industry standards in the mainland.
Audio Books Platforms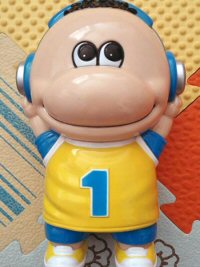 At present, tingbook.com and kting.cn are the leading audio book platforms in the mainland. These operators offer options of full membership, pay-to-listen or pay-to-download, with additional revenue sourced from radio stations and brand-name merchants. Tingbook.com, for example, charges about Rmb18 for a monthly subscription, while an annual subscription equates to about Rmb10 per month.

Apart from gaining a foothold in the PC user market, the two companies launched a series of successful multi-platform and multi-device operational models, which extend to mobile apps, radio stations and physical products. Over the past year, audio-content production operators have seen the number of people accessing their services by mobile devices nearly double to about 30 million people. According to industry sources, the final figure for 2014 should show an increase to 130 million users. In light of this continuing growth, the market is tipped to be worth some Rmb2.26 billion by 2016.
Audio Best-sellers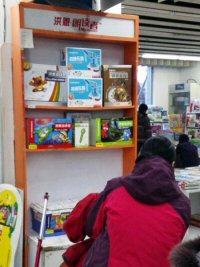 In terms of content, the most popular products offered by online audio book providers tend to focus on romance, Chinese martial arts, mystery and horror stories. There are also distinct markets for children's educational material, Chinese crosstalk (comedy) and story commentaries. Some of the most highly sought-after audio books reportedly generate click rates of between 500,000 and a million.

The popular urban romance, He Yi Sheng Xiao Mo (My Sunshine), launched early this year, for example, has been viewed more than 740,000 times on kting.cn. By the end of January this year, all 24 episodes of its audio content had been updated on the website, with each episode lasting about 12 minutes. All of them have been recorded using the services of professional voice artists.

In a more vocational move, several audio bookshops now provide a dedicated channel offering work and career-related content. Among the most popular is a series of recordings offering "father and son" tips for business success, purportedly inspired by Hong Kong business tycoon Li Ka-shing.

Some audio book platforms, however, have chosen not to produce their own content, opting instead to work with third-party collaborations. The xiaoshuo.360.cn portal, for example, acts as an aggregator, offering users access to a large range of widely-sourced audio content.

Extending their operations into the offline world, several online audio-book platforms have launched chains of language-training businesses, using established voice artists as instructors. The course content on offer includes broadcasting, emceeing, speech delivery and vocal dubbing. The courses are designed, at least in part, as springboards for those considering future careers in the burgeoning audio book sector.
Talking to Children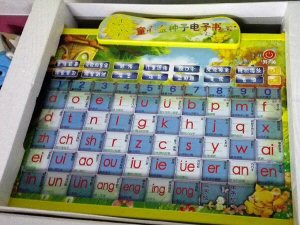 Visits by HKTDC Research to small commodity wholesale markets, large chain stores and traditional bookstores in Beijing identified several key trends. Most significant is the huge demand for children's audio books and related products.

In general, the mainland market for children's audio books offers a wide range of material, including audio picture books, talking wall posters, storybooks for bilingual learning and sing-along music books. Many of these products are best-selling items in their categories.

At one large-scale bookshop in western Beijing, children's audio books and related products are sold prominently on each floor. According to store staff, during the winter holidays, many parents purchase audio books for their children, hoping to ignite interest in reading through the rich audio effects on offer. Other parents use it to divert children's attention away from staring at computer screens all day. Several of these parents bought English phonics storybooks to help their children learn English.
Tuning in to Kids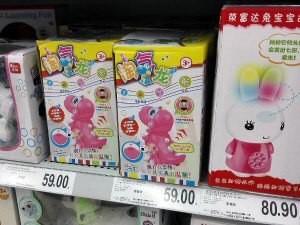 In the case of the mainland's two leading e-commerce platforms – Taobao and Tmall – "audio books" is the most searched term in the children's product categories. In line with this, the two sites offer a considerable variety of related content. The best-selling children's audio wall poster on Taobao, for example, is produced with a three-dimensional feel, rich in texture and colour, and comes with battery-powered audio. The product features more than 20 topics, including numbers, animals, colours and pinyin (the phonetic pronunciation for Chinese characters), as well as English and Chinese national studies. Recent sales are reportedly in excess of 78,000 units per month.

Typical children's audio books in the mainland are usually made of tear-proof paper and come fitted with an embedded computer chip. These books offer narration and are designed to give readers an all-round sensory experience.

For babies and younger readers, the audio books usually carry fewer words, but larger pictures. Annotated audio books for children aged one and above are increasingly geared towards offering higher levels of information and content. All of these are categorised according to content and age-group suitability.

Apart from materials designed to stimulate young children's minds, other infant-related materials are also highly popular. Practical audio guides on child safety and self-help manuals are especially in high demand. Several Beijing public kindergartens have also placed orders for audio books as teaching tools.
Room for Growth
Despite the exponential growth of the children's audio-book market, many believe it's far from saturated. This is said to be especially true for English-language audio material, where there's scope for a wider range of better produced audio books.

For instance, one 52-installment English story audio book – with the somewhat prosaic title: Building English Listening Skills Through Audio Books – is popular among young mainland couples. Written by Liao Tsai-hsing and published in Taiwan, it costs two to three times more than other similar audio books on the mainland. Audio books published by UK publisher Usborne are also popular. As the range has yet to find a mainland publisher, some consumers are buying these books via Hong Kong intermediaries.
Smart Story Book Devices
Various smart audio content carriers are also being rapidly upgraded across the mainland. In the children's products section of one Tianyi wholesale market, for instance, about one-third of the stalls offered early-education audio and story-telling devices, typically selling for between Rmb30 and Rmb100.

According to the manager of the market's Shop No. 43, his best-selling items were mini devices capable of playing different stories and music CDs. About the size of an adult's palm, these devices are highly portable and come in colourful cartoon rabbit, lion and eggshell characters. Some of them can even emit relaxing lighting effects.

At Beijing's Carrefour store, talking electronic products for children are displayed at prominent locations around the escalators. The products are mostly made in China, with only a few imported brands. The prices of these higher-end products range from Rmb200 to Rmb400.

One top-selling brand of smart story-telling devices on the mainland has launched a range of new products that can link to mobile applications. Parents can even use these apps to remotely control the devices and stream resources from their mobile phones. Other new products on the market include bespoke early-learning devices, which allow parents to record customised stories for their children. While initial market response to the bespoke devices has been lukewarm, compared to the more mainstream varieties, it is still seen as a sector to watch.

For more China market opportunities, please visit: http://research.hktdc.com
Electronics & Electrical Appliances
Books & Printed Items
Hong Kong
Mainland China