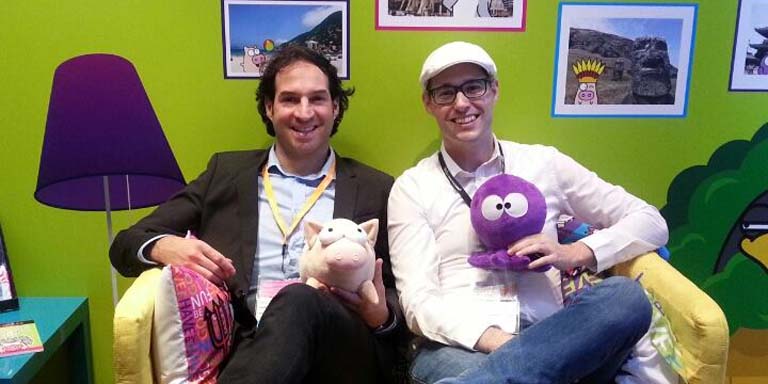 https://hkmb.hktdc.com/en/1X0A1KLR
Nuts about Fun
Hong Kong-based Spanish illustrator Alexis Bautista is on a mission to bring fun to the city with Kokonuzz.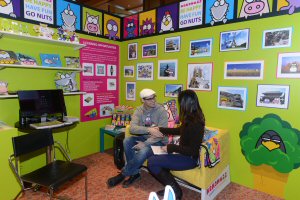 Barcelona native Alexis Bautista moved to Hong Kong in 2006 to work in marketing. Experiencing the city's busy urban lifestyle, the self-taught designer decided to create something fun for busy urban-dwellers, opening his viral entertainment firm Kokonuzz in 2012.

"We focus on making people smile," said Mr Bautista. "Hong Kong is the perfect place for us. People are always in a rush, they are not in a good mood. I am trying to break that by bringing in the Spanish attitude of enjoying life and making things a bit slower."
He started by creating a series of whimsical animal characters, such as a Spanish pig named Kino and a Hong Kong wolf called Luppo. The Hong Kong series, which was inspired by local culture, had Kino dressed up as a popular dim sum dish, Char Siu Bao (barbecued steamed bun).

"It's just our characters going around the city doing fun things," he said. "For example, taxi drivers in Hong Kong carry many phones, so we have our octopus, Otto, driving a taxi with many phones." Other characters, such as Luke & Mary, a pair of adventurous siblings, and Dim Sum Party are tailored for the children's market.
Licensing Break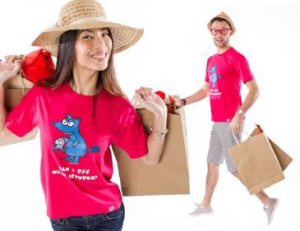 The characters were launched printed on T-shirts, which were sold online and at local farmers' markets. The company later got its big break exhibiting at the 2014 Hong Kong International Licensing Show, where it met its first investor, DNA 1964 Ltd.

"We also sealed deals with several partners, including Hong Kong Magnetic Products Ltd, a big magnet manufacturer from Hong Kong, which was looking for a brand to create its own line of products. After meeting several times, we created many different collections, which are now distributed in the UK, Germany, Japan, US, France, Hong Kong and the Chinese mainland," he said.

Since then, Kokonuzz has expanded its presence in the digital space by developing content on Facebook and YouTube. Such quirky videos as "Are you a true Hong Kongese?" and "Hip Hop Pig," have developed a strong following.
The Right Place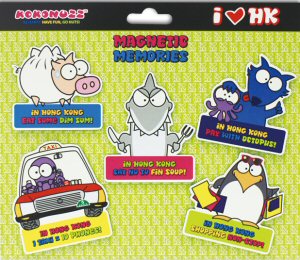 Mr Bautista credits government support for helping his company get off the ground, including through the Hong Kong Design Centre Incubation Programme. He described how some of the setup costs were returned , including for attending the exhibition, "which is fantastic. I couldn't be in a better place."

Kokonuzz returned to the Licensing Show last January, where its characters drew an even wider audience. "Lots of people were interested this year, including the team from the gaming application Cut the Rope.

"We have people from toys, stationery, people who want us to do shopping mall decorations and lifestyle products such as umbrellas. We hope to engage new licensees through this year's show, so we will follow up with them."
Going Mobile
For 2015, Mr Bautista has his eyes set on mobile applications. A story-telling mobile application and several games are now in the works. "Some of our brands' storylines will be developed through mobile games, similar to Angry Birds," he said.
Related Link
Kokonuzz


Spain
Hong Kong
Western Europe