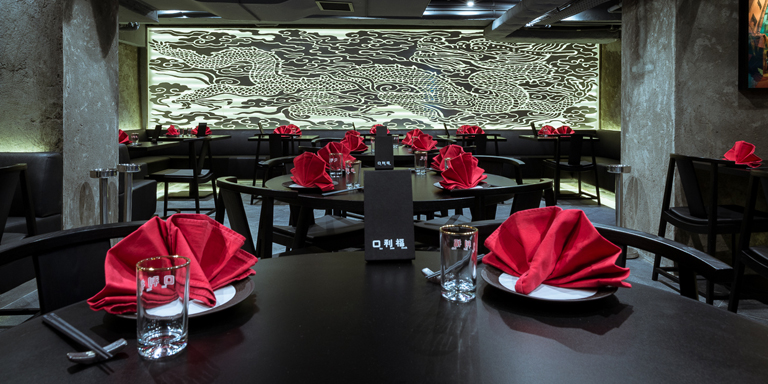 https://hkmb.hktdc.com/en/1X0A1BHM
A Winning Recipe
Hong Kong's booming food scene has allowed two enterprising businessmen to build a restaurant empire in less than three years.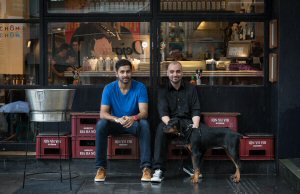 Hong Kong's competitive dining scene – already home to some 12,000 restaurants – makes it tough for entrepreneurs in the F&B business to run a profitable venture. But that did not deter former banker Syed Asim Hussain and Canadian chef Christopher Mark, who rose to the challenge by setting up restaurant group, Black Sheep Restaurants, to further shake up Hong Kong's buzzing food scene.

Set up in October 2012, Black Sheep Restaurants operates seven dining concepts, including three New York-based establishments: Boqueria, Motorino and Carbone.

According to Mr Hussain, finding locations for their eight restaurants in space-challenged Hong Kong was a main hurdle from day one.

"We were founded on the original US$2 million from investors," says Mr Hussain, a Hong Kong native. "It's often a number of small investors, like hobbyists. We only have a few and feel obligated, connected and accountable to them."

The business launched with Boqueria, 50 days after signing the lease for the premises. Starting a business in Hong Kong is straightforward, says Mr Mark. "There's transparency and legal protection in Hong Kong and set-up costs are significantly cheaper. It's fast – you can be licensed and ready in under three months."
Street Food Scene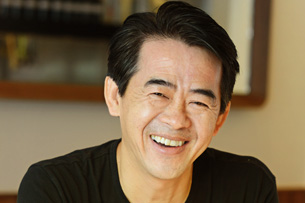 After opening Motorino five months later, the company launched its first homegrown brand, Vietnamese bistro, Chôm Chôm, offering Vietnamese street food. Initially, the lack of noodles on the menu disappointed some customers, but "thanks to dishes like Vietnamese Fried Chicken, Shaking Beef and Cha Ca Hanoi, that quickly changed," says Chef Peter Cuong Franklin.

Chôm Chôm's corner indoor-outdoor location, in the trendy entertainment area of Soho in Hong Kong's Central district, adds to the casual vibe. "There's so much energy that some of the liveliness from the street pours into the restaurant," he says.
Accessible Cantonese Cuisine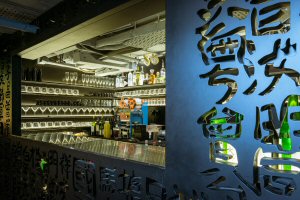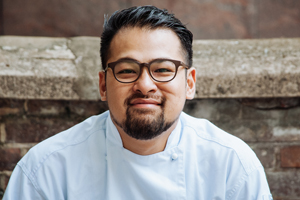 In deciding which restaurants to launch, "we look at what isn't yet expressed about those cuisines," says Mr Mark. Often, the partners first identify a suitable property before coming up with the dining concept.

Its Chinese restaurant, Ho Lee Fook, serves Cantonese cuisine and has a modern, vibrant interior, designed by Hong Kong lifestyle brand, G.O.D. "People had an issue that we're not Chinese. But we are restaurateurs, who are making Cantonese food accessible to a different audience," says Mr Hussain. "Who said Chinese restaurants can only be run by Chinese people," says the restaurant's Taiwan-born chef, Jowett Yu.
Kitchen Chemistry
Apart from finding the right location, staffing is another significant challenge. "Elsewhere, you meet engaged and focused career waiters who buy into a goal," says Mr Hussain, who moved back to Hong Kong from New York in 2011. "We have maintained most of our staff; we promote from within and empower them. We spend most of our day in one-on-one staff meetings; we invest – we see them more than our families sometimes," he adds.

Chemistry matters too. "Boqueria had the right chef, but he didn't click with the brand. Chefs are expressive, they need to be able to stand next to the brand," says Mr Mark. Using his own background as a chef, Mr Mark guides staff to understand the overall business. "People love young, cool-looking talented chefs, who know the business, who can handle media," says Mr Hussain. "Most chefs aren't like that; we coach them."
Spreading their Wings
With an annual growth profit margin of between 10 per cent and 20 per cent, the partners work hard at continually reinventing their expanding stable of restaurants. "You're only as good as your last performance," says Mr Mark. "We work on our brands, the concepts, the team, building an identity and quality."

In the long term, the partners are looking to expand into other lifestyle sectors, as well as possibly exporting some of their homegrown brands abroad. But for now, they are focused on opening new restaurants in 2015 and staying ahead of the competition.

"We consider shelf life – if our diners change, we have to change," says Mr Hussain. "Any retail space means competition from amateur restaurateurs who are willing to make a big investment – and international brands, with people like Gordon Ramsay, who are here, too."

But the challenges do not faze Mr Hussain, who describes it as the romance of being an entrepreneur.

"We knew it would work out," he says. "It's romantic, but we were full of conviction – entrepreneurship isn't business-focused in that sense."

Related Link
Black Sheep Restaurants