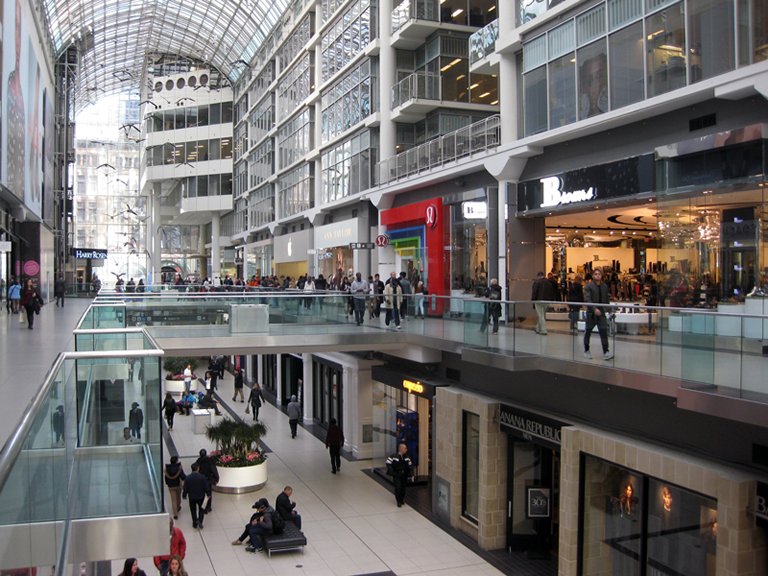 https://hkmb.hktdc.com/en/1X0A162G
The Canadian Market: Opportunities for Hong Kong
Canada, with its strong purchasing power, is a thriving market for consumer goods, but distribution may be a challenge across this vast and diverse territory. With shopping malls in Canada having higher sales per square foot of retail space than malls in the US, a closer examination of the country's retail landscape shows how best to penetrate this market and highlights the opportunities for Hong Kong consumer goods exporters to better target their customers.

A Thriving Consumer Goods Market

Canada recorded the highest average GDP growth among the G7 nations in the 2008-2014 period, even though it is the least populous market in a group that includes France, Germany, Italy, Japan, the UK and US. The 35 million-strong country, benefiting from a favourable commodity price cycle and a stable financial market, grew at 1.5% per annum between 2008 and 2014, easily outperforming the average 0.3% growth of its G7 peers.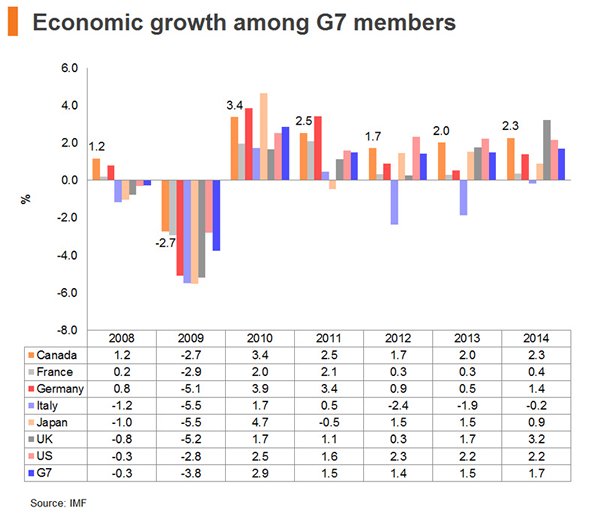 As a developed country with a relatively sound economic environment, domestic purchasing power is never a major concern when selling into Canada. Between 2008 and 2014, Canada's per-capita GDP grew by 9%, making it second only to the US (13%) in the G7 group. In terms of distribution, however, the country's vast territory poses a real challenge to both local and international traders. As the world's fourth-largest country by land area (after Russia, China and the US), Canada is also one of the world's most sparsely populated nations.

Despite covering a land area only slightly smaller than the US, Canada's population is far smaller. The low population density in Canada (3.59 people per square kilometre compared to 32.58 people per square kilometre in the US) makes market penetration difficult, while curtailing the physical retail marketplace and hampering the evolution of new retailing modes, notably e-tailing. It is estimated that store-based channels still account for the majority of retailing in Canada, (97%[1] compared to 90% in the US), with no significant downward trend noted over the last seven years.

As well as its comparatively low density, Canada's population is also not uniformly distributed. The vast majority lives in the south, near to the US border[2], leaving the northern areas largely uninhabited, possibly on account of the extreme weather conditions. The major concentrations of population are to the east – along an axis extending from Québec City to Windsor, along the St Lawrence River and lakes Ontario and Erie – and to the west, in Vancouver and Victoria in British Columbia, and in the area extending from Calgary to Edmonton in Alberta.

Given its uneven population distribution, yet strong agglomeration in its major cities – Toronto, Montreal and Vancouver – Canada has developed its own distinctive retail landscape. Hong Kong companies looking for a successful debut in the Canadian market should bear these specific challenges in mind when nuancing their penetration strategy. With consumer goods representing more than half of Hong Kong's exports to Canada, such an awareness is crucial to success.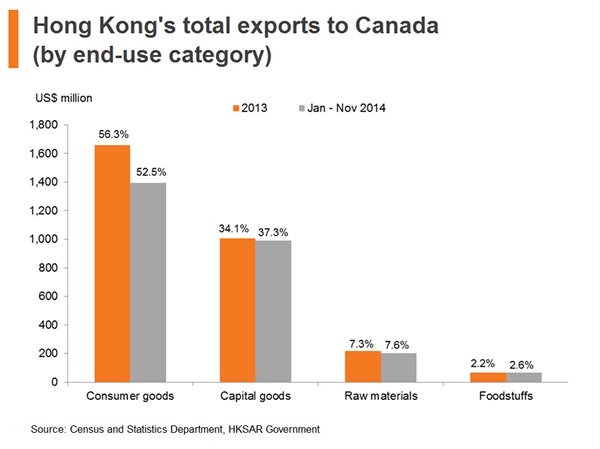 In terms of products, fashion items (such as clothing and clothing accessories, footwear, travel goods and handbags), as well as toys and games, timepieces and jewellery were among the most sought-after Hong Kong exports to Canada over the first 11 months of 2014. These were followed by electronic and electrical products, such as household equipment, sound recording systems and printed matter, including books and brochures. The top-10 product categories of consumer goods exports represented nearly 80% of Hong Kong's consumer goods exports – or more than 40% of Hong Kong's total exports to Canada during the January-November 2014 period.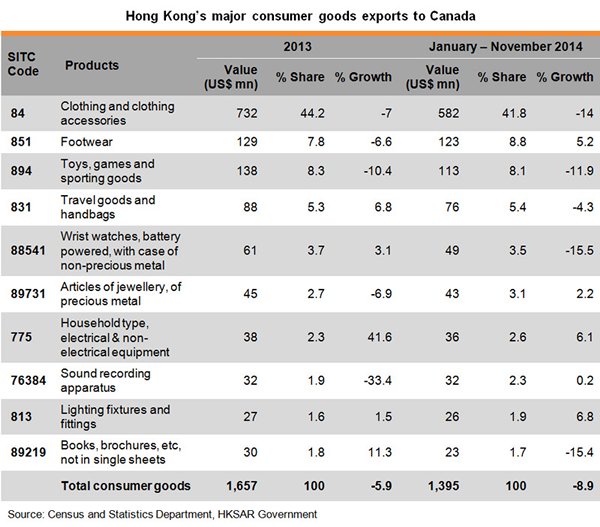 Coping with the Dominance of Bricks-and-mortar

On the distribution front, counter to common wisdom with regard to modern retail practices in developed markets, bricks-and-mortar stores continue to play a pivotal role in the shopping regimes of Canadian consumers, accounting for 97% of all retailing in 2013. Most of these retail sales are focused around shopping malls, such as the Toronto Eaton Centre, and around 'power centres' – groups of three or more big-box stores clustered around central parking lots.

Given their popularity, Canadian shopping malls attract higher sales per square foot of retail space than those in the US, although they occupy less space per capita on average. The significance has not been lost on local and foreign retail investors, especially those from the US. Despite this, Canada's urban development policy, which favours industrial and office space, has resulted in a comparatively slow growth in the number of new shopping malls being built. This has led many mall operators to either renovate or to extend within their current locations. Others have established new retail facilities, such as power centres, outside of the city core in order to compensate for the dearth of downtown locations, as well as to enable them to reach out to a larger neighbourhood.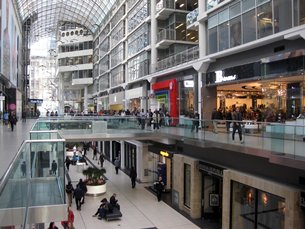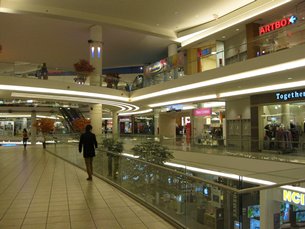 Intriguingly, many link the slow growth in e-commerce in Canada to the dominance of bricks-and-mortar stores and its sparsely distributed population. An actual physical presence, however, has been widely found to be crucial to generating online sales for those Canadian retailers attempting to grow their online business.

Overall, Canada is seen as having fallen behind many of the developed markets, including the US, in terms of online sales. Complicating matters further, many Canadian consumers are now looking south of the border for online options not available in Canada. As a result, Amazon.com, Wal-Mart, Apple, Dell, Sears, Best Buy, Gap and Costco are among the country's most popular online shopping sites.

In order to remedy this, a number of Canadian companies have launched (or upgraded) their own online portals as a complement to their other retail interests. In 2013, the country's largest retailer, Loblaws, for instance, launched an online shopping service for Joe Fresh, its clothing brand. It is now planning to introduce a so-called "click and collect" service for its grocery products. In other moves, the national televised shop-from-home service, The Shopping Channel (TSC), has continued to enhance its online presence at theShoppingChannel.com (launched in 1999) in order to facilitate price comparison and order placement. This is part of its bid to expand its reach beyond the seven million households across Canada who regularly tune in to TSC's wide variety of consumer goods presentations.

Retail Giants Dominate

A handful of large retail conglomerates (the top 5), together with their house brands and private labels, enjoy a controlling interest (nearly one-third of the retail sales in 2013) in both the country's offline and online sales channels. Despite fierce competition and an influx of foreign retailers, a number of Canadian retailers – notably Loblaws, Sobeys, Metro and Canadian Tire – continue to thrive. Overall, their continued success has been ascribed to their attractive prices for day-to-day consumer products, as well as their willingness to service the more remote market segments.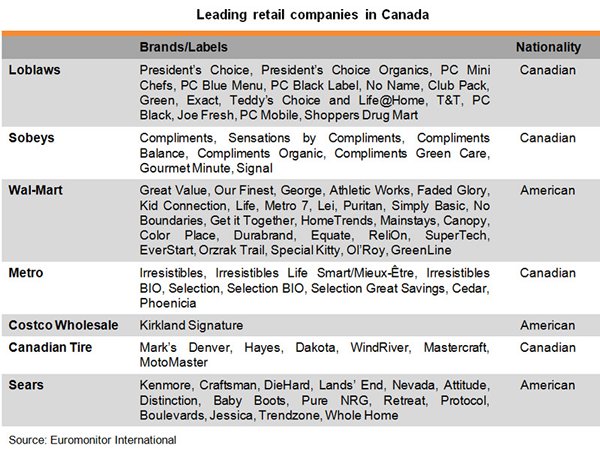 The success of a number of US retailers, particularly Wal-Mart, Costco and Sears, in penetrating the Canadian retail market has also had an impact on the brand preferences of its consumers. Two of the five brands in Interband's Canadian Best Retail Brands 2013 list, for instance, were owned by US companies. In other telling signs, the fifth-ranked Future Shop, owned by Best Buy, is the most-favoured retailer of electronics and appliances in Canada, while the fourth-ranked Winners, owned by The TJX Companies, is the leading off-price family apparel and home fashion retailer in the country.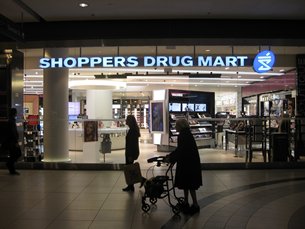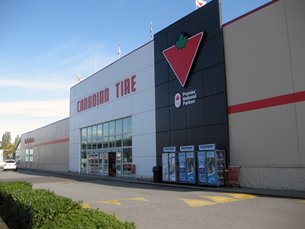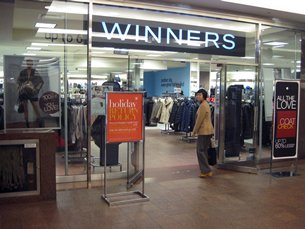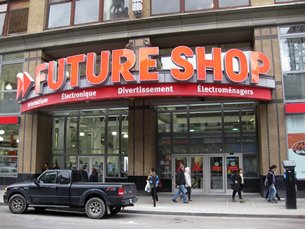 Most of these leading retailers are also importers and have experience in working with Hong Kong suppliers. This means new-to-the-market Hong Kong companies can identify their relevant counterparts by sub-sector and can then approach them in order to ensure a smooth entry into the Canadian market. A number of these Canadian retailers, such as Loblaws and Canadian Tire, manage their sourcing activities in Asia via long-established buying offices or logistics operations in Hong Kong. This local presence can, therefore, provide Hong Kong companies with an excellent starting point from which to target Canadian orders.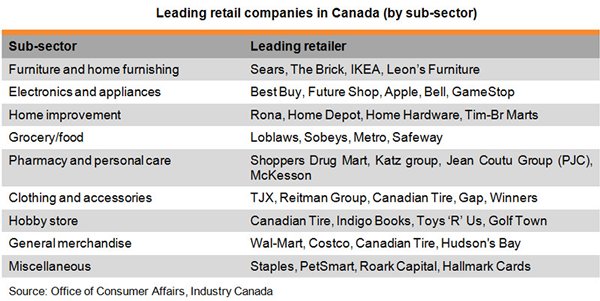 Growing with Small, Niche Retailers

There is a large pool of smaller, independent retailers (with fewer than 100 employees) that are looking for price-competitive – but high quality – products. They want to keep surprising their customers with such products as part of their bid to compete with the big retailers. These small retailers are, in fact, important players in the Canadian retail sector. In total, they represent the largest segment of small businesses across all industries in Canada, comprising some 150,000 companies and accounting for 800,000 jobs[3].

In terms of successful small retailers to which Hong Kong companies should pay particular attention, the prime examples here include Rossy (a small department store chain), Toyland (a toys and party items supplier), Adamas (a custom-made jewellery outlet) and St Moritz Watch (high-end horology). All of these comparatively small Canadian retailers have experience in sourcing from Hong Kong and are always in the market for attractive offers.

As a regional chain of small department stores, largely concentrated in Quebec, New Brunswick, Newfoundland and Ontario, Rossy sells a diverse product mix, ranging from groceries and home and personal care items to toys, electronics, clothing, footwear and household linens. With a stated intent to continue operating as a family-run business, Rossy has positioned itself as the market leader in small communities with a population below 30,000. This gives Hong Kong companies the ideal opportunity to reach out to those Canadian consumers living in the more remote areas.

In addition, Canadian niche brands – such as Toyland, which sells own-branded toys and party items, Adamas, a jeweller dealing in ready-to-wear and custom-made jewellery, and St Moritz Watch, a watch company selling private-label watches (Momentum) and producing OEM orders for Roots, Canada's leading lifestyle brand –are all good examples of how Hong Kong suppliers are providing the finished products and components that are helping the smaller Canadian retailers grow their businesses.
---
[1] Euromonitor International, August 2014
[2] Approximately 70% of the Canadian population lives in areas within 100 kilometres of the US border.
[3] Office of Consumer Affairs, Industry Canada, 2012
Canada
North America
Hong Kong