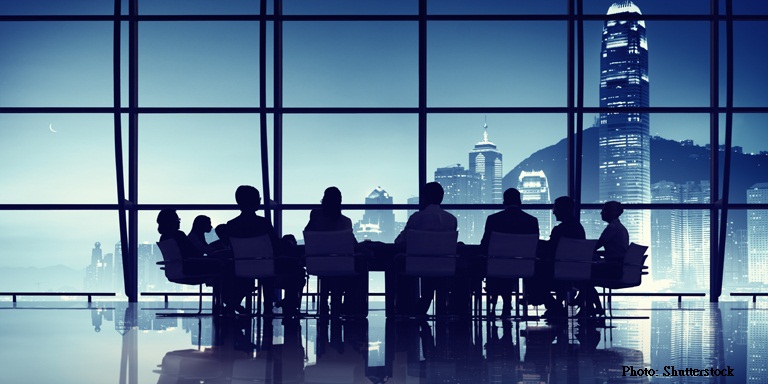 https://hkmb.hktdc.com/en/1X0A131Q
The Right Collaborator
Finding the perfect business partner is critical to successful entry into Asia. Hong Kong provides the network and expertise to do just that.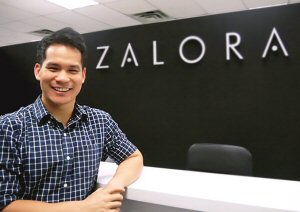 When Singapore-based online fashion retailer ZALORA opened its Hong Kong operation in 2012, it sought a local partner that knew the market well.

"We wanted to make sure that we brought products that were well-tailored to Hong Kong's market," said Chua Cheng Xun, Managing Director of ZALORA Hong Kong.

The company eventually partnered with Hong Kong brand, bread n butter, whom it met at a business-matching session at the 2014 Hong Kong Fashion Week for Fall/Winter and World Boutique, Hong Kong.

Mr Chua said that adding Hong Kong brands to its offerings helps position ZALORA as a "fashion-centric and localised" shopping site. "It is natural for us to collaborate with a brand like bread n butter in our ZALORA Hong Kong website. They started in Hong Kong, they know the market well, and most importantly, Hong Kong customers respect, recognise and shop from them."

ZALORA, to date, has partnered with more than 500 fashion labels, of which one-third are from Hong Kong.
Local Knowledge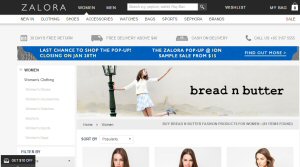 The bread n butter collaboration page, also available in Singapore and Malaysia, has grown to feature more than 100 bread n butter designs. "What's really exciting is that we want to bring these local brands from Hong Kong to the markets that we are operating in," said Mr Chua. "We are keen to work with Hong Kong brands, not just for Hong Kong, but also for markets outside." The company holds regular meetings with bread n butter to select products for the individual markets. "We keep the inventory in our warehouse in Singapore, where orders will be shipped to the three markets."

ZALORA strategically branched out to other Southeast Asian countries, including Thailand, Vietnam, the Philippines and Indonesia, each with an established office staffed by local personnel. "Everything from campaigning to product design, returns and even the slogans that we come up with, require local knowledge," said Mr Chua. "When we are doing logistics, we need someone who knows the geography, who would be able to say, 'we are meeting you for a drop-off at the junction of this road and that road.' So investment in the local space is something that we pride ourselves on being quite different about."
Asia Entry Point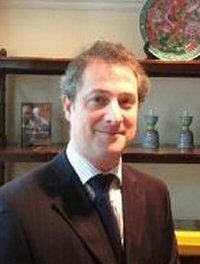 According to Oscar Salet of consultancy firm Alliance Experts, local partnerships provide foreign companies with the means to break into the market by tapping their partners' resources for expansion.

"A partnership can provide a company with the necessary tools for expansion without them building those up. A partner's complementary capabilities also help reach targets more quickly," said Mr Salet.

Hong Kong, he noted, serves as an "entry point" for entrepreneurs looking to expand in Asia. "Many prefer Hong Kong because of its high level of service and government transparency," he said. "From here, they can tap different parts of the region, including the Chinese mainland. Investors will find it easier to do business in China while securing their assets and financial streams in Hong Kong."
Creating Connections
Italian branding company Grupo Pozzi, which has its regional office in Hong Kong, echoes that sentiment.

Luca Muraro, Managing Director, said local partnerships help enhance the quality of their projects. "We focus on delivering a comprehensive service, so the best way to do that is to create connections with local markets," said Mr Muraro. "Nobody knows its own market better than people who have been working there all their lives."

The Milan-based, family-run firm offers comprehensive marketing solutions, covering everything from design, construction and project management to its high-end fashion and cosmetics clientele.

"We decided to partner with local constructors and local companies because they know the ground," said Mr Muraro. "In this way, we can just focus on design, engineering and project management. It's a great joint venture, as we need that skill and we need someone who understands our business completely."

When deciding where to base the company's Asia operation, Mr Muraro said it came down to two choices. "In the beginning, when we set up our business plan, Hong Kong and Singapore were chosen as the places to be. But Hong Kong is our best choice, considering our business nature. It has wider connections; it's the door to the Chinese mainland and it's more vibrant. We also value Hong Kong's design institutions very highly, making it easier for us to contact and hire international professionals."
Related Links
Alliance Experts
Gruppo Pozzi
ZALORA Hong Kong
Business Management & Consultancy
Garments, Textiles & Accessories
Italy
Hong Kong
Western Europe
ASEAN